CEO Thomas DeRosa has health care REIT Welltower ready for the retirement boom. 
03/17/2017 | by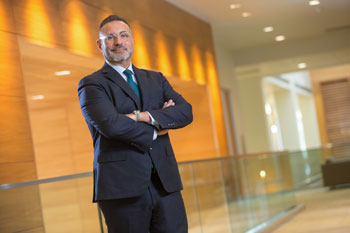 As the world's population ages, Thomas DeRosa sees an unparalleled opportunity to transform the health care infrastructure needed to meet the wellness needs of seniors. DeRosa, the chief executive officer of Welltower Inc. (NYSE: HCN) who took the helm three years ago, has focused on expanding the company's high-quality real estate platform in high-barrier markets, working closely with top-notch care providers and adopting new technologies to increase the efficiency of operations.
Under DeRosa, a former chief financial officer and investment banker, Welltower has also worked to strengthen its balance sheet, disposing of non-core assets and reducing exposure in the skilled nursing real estate segment. The company used much of the proceeds to pay down debt, all the while keeping dividends flowing.
In one example of Welltower's strategy in action, the company sold about $3.3 billion of mainly skilled nursing and older, non-core senior housing assets in the fourth quarter. That deal increased its pro-forma private-pay revenue mix to roughly 92 percent, up from 89 percent. It also lowered Welltower's exposure to skilled nursing to 14 percent of net operating income, down from 20 percent, and reduced leverage on the balance sheet. Rating agencies approved of Welltower's move, with Standard & Poor's raising its rating in November to BBB+, up from BBB.
REIT magazine recently spoke with DeRosa to get his thoughts on the promise of health care real estate and the success of Welltower, which ranked as the largest REIT in its sector in terms of market capitalization as of mid-January.
REIT: How does the aging of the American population affect how Welltower positions itself for the future? 
Thomas DeRosa: If you take the growth of 85-plus-year-olds, its plot is like a hockey stick over the next 20 years. This is going to have a profound impact on society. If you think about the infrastructure needed, about how people live, shop and work, we can help manage the real estate for what will be a profound problem.
Health care costs escalate in the later years in life. Welltower has positioned itself to be part of the solution for how people live by delivering wellness. We deliver a congregate care senior-housing concept that allows that individual to maintain good nutrition, hydration, physical mobility, social engagement—and the biggest piece—safety. 
REIT: What macroeconomic drivers are you most watching these days?
DeRosa: The first thing we are looking at is where population is moving, where there is job creation, where there is income growth. That is a principal tenet of our investment strategy.
Our real estate is largely concentrated in the six urban markets: Boston, New York, Los Angeles, San Francisco, Seattle, and Washington, D.C. Senior housing was introduced in the suburbs, where elderly people lived. Now aging parents are selling the house in the suburbs and moving to the city.
REIT: What's behind Welltower's focus on strengthening its balance sheet?
DeRosa: Like any REIT, we are a capital-driven business. We believe that we should do everything in our power to maximize optionality in finance.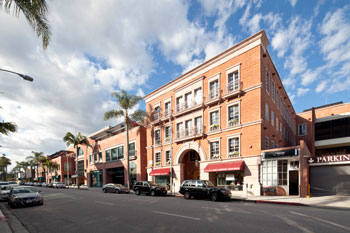 We took advantage of an environment where we were able to raise equity at very competitive prices in order to invest in newer real estate. We disposed of older real estate in markets that we didn't see as long-term strategically beneficial, using a lot of the proceeds to deleverage our business.
We think in an environment where people are paying high prices for assets, we could take those proceeds and essentially create a war chest to take advantage of what opportunities may come our way in a more uncertain environment in the future.
REIT: What do you look for in property, and what does a facility need to have to warrant redevelopment? 
DeRosa: The first is location. 
We are very dispassionate about the real estate we own. If it's in a market that our analytical skills tell us, "That's not where you want to be long-term," we will not invest. We look to sell it.
But when you own buildings on Wilshire Boulevard in Beverly Hills or on Connecticut Avenue in Washington, D.C., you get a very strong return on cap-ex dollars reinvested in those properties. In the mall sector, you know what an A, B, and C is. There is no difference in our business, as we are in the early stages of valuation. 
REIT: What else do you look for in a property?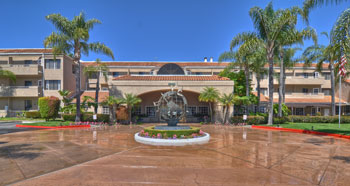 DeRosa: The operator. It's who is running that property. And the unique aspect of Welltower is we are a family of consumer-facing brands in the senior housing industry—and consumer-facing health systems. Ambulatory care or outpatient medical is what extends the consumer face of a health system, taking what happens in the main academic hospital and research setting and extending it to where more people live. 
REIT: What do you look for in an operating partner/tenant?
DeRosa: We look for operators that want to work with Welltower to help elevate the senior care industry and take it to the next level of value, in managing both better outcomes in health care at lower costs. We look for operators that have established a critical mass of assets in markets that are strategically important to us and have a reputation for delivering a quality residential experience, as well as a quality care experience. They want to truly be partners with us and have long-term views on their business and their strategies.
REIT: Your investor presentations mention Welltower driving innovation. What are some examples of this? 
DeRosa: Number one is through good data. We have used data to significantly lower many expense line items for our operators, such as food, labor and staffing. We are in touch on a daily basis with what is happening at the property level of our portfolio of real estate assets. Particularly having critical mass in a market, that data allows us to understand why one operator may be experiencing higher expenses in the same market as someone who is containing expenses.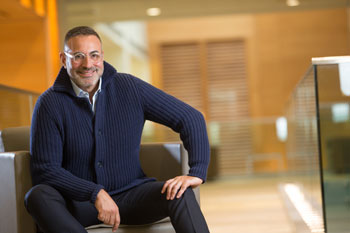 Another piece is using technology to transform the resident wellness experience in our buildings. For residents who are challenged to visit a physician, we are pioneering telemedicine with videoconferencing and remote monitoring, allowing for a well checkup to be done without them having to leave the building. 
REIT: Tell us about the recently announced purchase of the Vintage Senior Living portfolio for $1.15 billion and how it fits in with Welltower's strategic goals.
DeRosa: It hits the sweet spot of our strategy. The Vintage portfolio is concentrated in Southern California, a mix of independent living, assisted living and memory care—with significantly lower occupancy than our existing portfolios in those markets. We have number one market share in Northern and Southern California, so one of the key advantages of Welltower is being able to go to our bench of well-known brands in those markets and rebrand the Vintage buildings overnight.
Our partners include Silverado, which is the leading dedicated residential memory-care company in the U.S.; SRG (Senior Resource Group), which is a well-known, high-end, senior living company with a focus in California; and Sunrise Senior Living, another well-known player. These brands are actually strategically positioned to drive better occupancy and profitability. They also have the ability to bring very well-respected service platforms to the residents of these buildings. So we believe that we will drive much greater financial performance out of this portfolio of assets. 
REIT:  In late 2016 the company estimated $4.1 of dispositions for the year. How do those sales fit in with corporate strategy?
DeRosa: One is with deleveraging. The other is increasing our private-pay revenue mix. In 2010, it was below 70 percent. With the recent sales, it will be over 92 percent pro rata.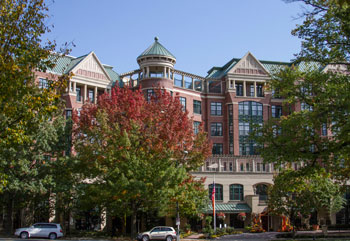 There is always going to be a place for post acute care and skilled nursing, but we believe given the challenges and the constraints on our economy and the ability of Washington to fund the Medicare and Medicaid program, it is a much better strategy to limit exposure for our shareholders. 
REIT: What is behind your efforts to bring in foreign institutional investors in U.S. health-care real estate, such as Canadian pension funds and Chinese backers? 
DeRosa: We had [our] first non-U.S. institutional partner in Canada pension fund PSP Investments, then brought in the CPPIB (Canada Pension Plan Investment Board), the largest sovereign wealth pension fund in Canada, to be a partner with us. Then last November, we announced a joint venture with Chinese-based partners Cindat Capital Management Ltd. and Union Life Insurance.
Health care real estate has been viewed as a non-institutional asset class. When CPPIB, PSP and now Cindat make significant stakes in health care real estate, hopefully people are noticing and realizing these very astute investors are now building investment positions in this asset class.
They have chosen Welltower to be the platform to make those investments. That, I believe, should send a very strong signal about the quality of our business platform and our strategy. 
REIT: How do you drive operational improvements in the platform, such as making changes after an acquisition to raise the implied cap rate? 
DeRosa: When we make an acquisition, we quickly integrate the operating property onto our scalable platform. They can almost immediately lower expenses and improve net operating income.
When we acquire outpatient medical buildings, Welltower operates those buildings and improves efficiency because of our large-scale, 17 million-square-foot presence across the U.S. We just have a very large footprint and the ability to drive both occupancy and lower expenses. That is our value-add proposition.