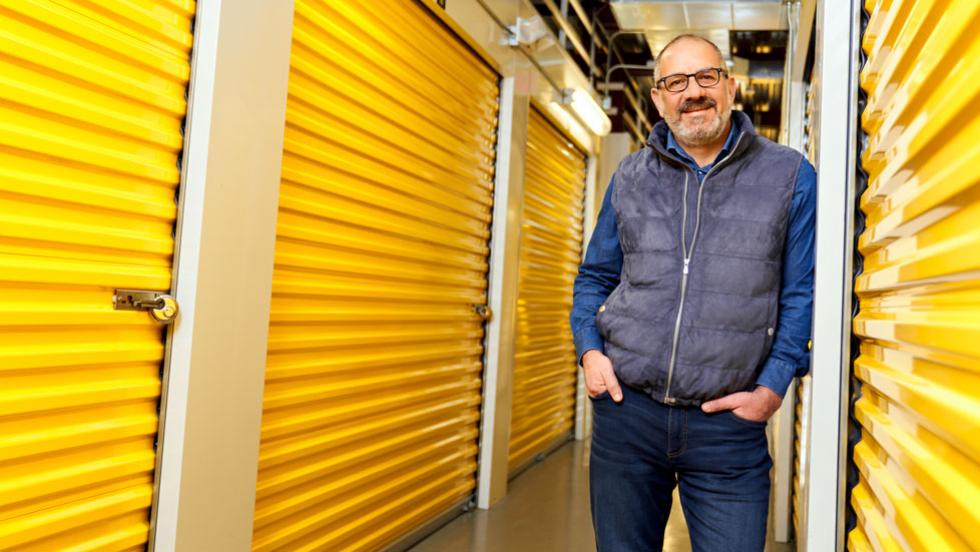 The process of leasing self-storage space at Life Storage Inc. (NYSE: LSI), one of the country's oldest independent self-storage companies, is getting a digital makeover that highlights the REIT's focus on innovative technology solutions to drive customer and revenue growth.
The REIT's fledgling Rent Now platform brings a convenient self-service model to a process that can be time-consuming and tedious. Customers who opt to use the proprietary system can locate nearby storage facilities, complete rental agreements, and pay first month's rent—all online. In other words, they get to move in without making a pitstop at the service counter to fill out paperwork.
At a time when consumers can perform many routine tasks with a few clicks, it's not surprising that Rent Now is gaining popularity, especially among younger renters. Life Storage rolled out the platform to nearly all its 850 storage facilities in 29 states about a year ago. Already, more than 10% of its rental business comes through the channel, and some 40% of Rent Now users are millennials.
"Not just millennials, but all of us want to be able to self-serve as much as possible, rather than having to make appointments and stand in line. We're all busy," says Life Storage CEO Joseph Saffire.
The Next Chapter
Saffire joined Life Storage as its chief investment officer in late 2017 and has played a pivotal role in the REIT's digital push.  
Saffire, who succeeded longtime CEO David Rogers in March 2019, grew up in Buffalo, New York—where Life Storage is based—and had a long and successful career in international commercial banking before Rogers tapped him to join the REIT. He is one of just three CEOs in the company's nearly 40-year history.
In 2016, the company—originally called Sovran Self Storage Inc. and which for years operated its facilities under the Uncle Bob's banner—rebranded following a $1.3 billion acquisition that strengthened its position in some key existing markets while providing an entry into the Las Vegas and Northern California markets.
Since joining Life Storage, Saffire has noticed similarities between the seemingly disparate worlds of banking and self-storage. Like many banks, Life Storage has been focused on operating more efficiently, as wages and other costs rise in many markets, and on finding new ways to connect with consumers, not to mention locating ancillary sources of income.
Rent Now, for instance, has not only helped Life Storage capture new business, but also to do more with less when it comes to staffing its facilities, explains David Dodman, senior vice president, strategic planning & investor relations.
"There is a lower volume of people coming into the offices at our stores and filling out paperwork. So, we're able to be smarter about how we staff the stores," he says.
Saffire, who brings a banker's focus on building relationships to his job, has also made it a priority to grow the firm's third-party management platform, which is still relatively small but expanding at a fast clip.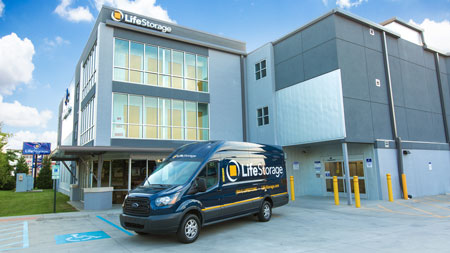 In the fourth quarter of 2019 alone, Life Storage added 20 new stores to the platform, bringing the total number of managed stores to 297. Management and acquisition fees grew by some 39% over the prior-year period. Such results haven't gone unnoticed.
"The management team is doing a great job asking questions to identify opportunities to make improvements and finding where there may be new avenues for growth across the platform," says Todd Thomas, a senior equity analyst at KeyBanc Capital Markets Inc.
Solving the Last-mile Conundrum
Life Storage has targeted business customers as a potential growth area for many years. The company felt it could play a key role in helping businesses solve their smaller-scale logistical challenges.
Enter Warehouse Anywhere, the company's five-year-old initiative that is the brainchild of COO Edward Killeen. Warehouse Anywhere caters to businesses that need storage space in multiple markets near their customers or employees, not necessarily in sprawling warehouse and distribution centers on the outskirts of metro areas.
The platform combines a national network of about 11,000 self-storage facilities (owned by Life Storage and third parties) with a proprietary online inventory-management system that allows users to remotely track the contents of their storage units in real time. Packages inside storage units are affixed with scannable radio frequency identification (RFID) tags, which allows renters to keep tabs on what goes in or out.
Dodman says Warehouse Anywhere appeals to all sorts of companies—from pharmaceutical firms that want to keep marketing material within easy reach of their sales reps to national retailers that want to keep overstock merchandise near their stores. One of the platform's largest customers is NCR Corp., which services retail point of sale systems around the country. In order to quickly repair the systems under the terms of its service agreements, NCR needs to store parts in convenient locations. That's where Warehouse Anywhere comes in.
Customers typically sign multi-year rental agreements with built-in rate increases. They also pay a fee to use Life Storage's inventory-management system. Many like the ease of getting one bill for all their storage needs, says Dodman.
"Warehouse Anywhere is not meant to be a replacement for the traditional model that relies on massive distribution centers," he explains. "It's meant to be an intermediate step between the distribution center and the end user."
The platform is still relatively small. It currently generates about $10 million in yearly revenue, between rental and fee income. But Saffire and others believe it has a lot more potential, partly because of what's been dubbed the Amazon effect.
"Companies need to figure out how to get their products closer to the end user, and Amazon keeps pushing the envelope" by raising the bar on delivery times and thus changing customer expectations, says Saffire.
"More and more companies," he adds, "are focused on logistics, and we're out there knocking on doors and showing how we can play a role."
Among publicly traded self-storage REITs, Life Storage has managed to carve out a space all its own with Warehouse Anywhere, says KeyBanc's Thomas. "Warehouse Anywhere," he says, "gives Life Storage a leg up versus its self-storage peers to broaden its reach and increase demand for space. It's one area where they have the ability to create incremental value for the self-storage portfolio they own."
Out With the Old
Life Storage's portfolio has come a long way in a short period. In late 2018, the company embarked on an ambitious repositioning initiative, taking advantage of robust demand for self-storage properties to sell lower-performing facilities and/or those located in non-strategic markets. It has redeployed the proceeds (about $300 million) into properties located in densely populated markets where rents are relatively high and growth prospects strong.
Between 2018 and 2019, Life Storage sold more than 50 facilities, or almost 10% of its total owned portfolio. It shed properties in places like South Carolina and Louisiana and established a foothold in Seattle and Baltimore. The company also expanded its reach in parts of California and New England.
The properties it sold were fully stabilized and generating positive cash flow, but many were older, single-story, drive-up facilities without heating or air-conditioning systems. Many of the company's recent acquisitions are newly built, climate-controlled, multistory properties. Facilities developed in recent years also tend to be more aesthetically appealing than legacy properties.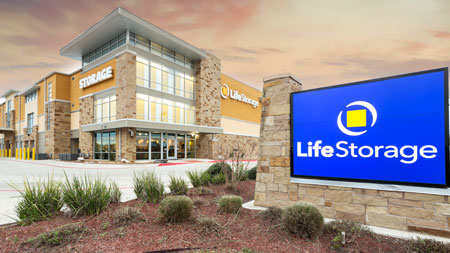 Dodman says the main goal of the portfolio repositioning is to boost the company's long-term growth prospects and operating margins. Amid an industry-wide uptick in supply, the strategy appears to be working. Average rent for the portfolio has climbed to more than $14 per square foot, from about $12 per square foot a couple of years ago. Some newly acquired properties are still in their lease-up phase and thus have room for growth, Dodman noted.
"It's been a transformational story over the past few years with the move to high-quality properties and the focus on efficiencies," says Jonathan Hughes, vice president of real estate equity research at Raymond James & Associates.
"Life Storage sold some of its lower-quality properties in 2019 and that was largely at the behest of the new CEO," Hughes says.
Indeed, Saffire was the driving force behind the company's recent spate of asset sales and acquisitions, which by his own account was ambitious in its scope for a publicly traded self-storage REIT. Before he broached the idea with the company's board, Life Storage had done some occasional light pruning of its portfolio. Saffire saw an opportunity to go further, and the board ultimately agreed that the timing made sense.
"If you are in an industry for a long time, you might be shy about asking certain questions, seemingly silly questions," Saffire says. "But when you're new and learning the business, you ask a lot of questions that in a mature business maybe haven't been asked for a while, like 'Why do we do it that way?' Maybe something made sense 20 years ago but no longer does today."
Navigating Headwinds
To be sure, self-storage companies can't afford to rest on their laurels. Supply growth continues to challenge even the most sophisticated operators, according to Green Street Advisors. Green Street reports that on average, industry wide supply grew by roughly 4% annually between 2016 and 2018. It expects supply to grow by more than 4% annually for the 2019-2023 period. The sector is also grappling with higher costs in many markets, including property taxes and online marketing costs.
For a host of reasons, Saffire believes Life Storage is in a better position to battle such headwinds than it was just a few years ago. The company's holdings, he notes, are more geographically diverse than they once were and thus have less exposure to markets that have seen an onslaught of supply, like Texas. Supply is an issue, he concedes, but demand for self-storage space remains strong and is expected to remain so for the foreseeable future.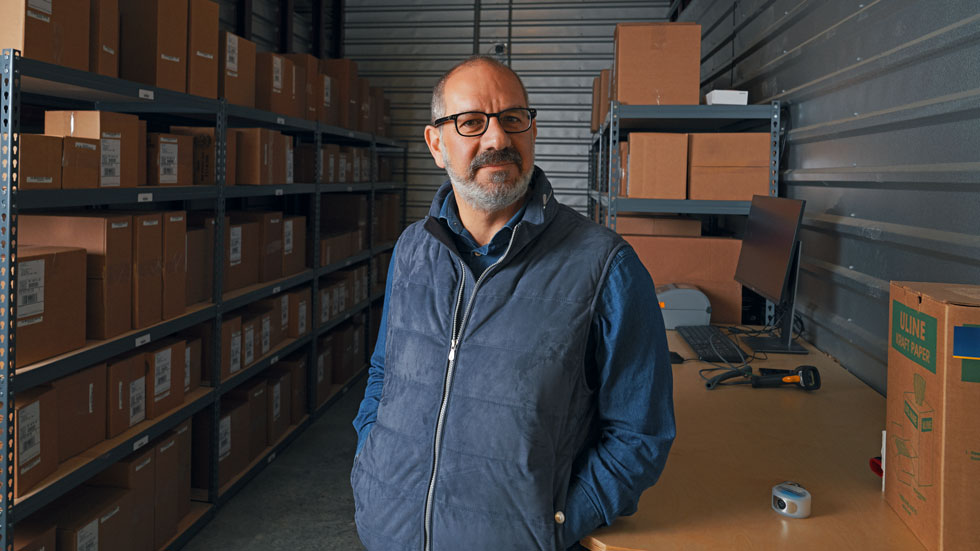 "Yes, you have new supply, but some of that is warranted and eventually it will get occupied," Saffire says. "I believe the economy should remain strong for the next several years, and I think we are well-placed to continue this nice run we've had."
This year, Life Storage expects same-store revenue to grow by as much as 2.5% over 2019 and its operating costs (excluding property taxes) to decline by as much as 2.5%. Net operating income is expected to rise by 2.25% to 3.25%.
Charting a Course
After two years in the C-suite, Saffire has a new appreciation for what it means to steer a company the size of Life Storage, which he likens to an oil tanker. Change doesn't come quickly and isn't necessarily easy, but it's clearly possible with many incremental steps, he says.
"It's hard to move an oil tanker. It takes time. But we are moving slowly in the right direction. I like the results we're seeing, feel really good about the team we have in place, and the things we're working on," says Saffire, who took an unexpected turn in his career to join Life Storage and is glad he did.
"It's been great," he says. "I haven't looked back, and I don't miss banking."
Keeping the Customer Satisfied
Life Storage was a recipient of Newsweek's 2020 America's Best Customer Service Award, based on a survey conducted on retailers and service providers from 160 categories, including self-storage centers. Life Storage also received the award for 2019.
"We are honored to be recognized by our customers with this award for the second year in a row. Life Storage associates across the company work hard to deliver a best-in-class customer experience each and every day. This award is a direct result of those efforts," said Joe Saffire, CEO.
The winners were selected based on the evaluations of more than 20,000 U.S. customers who have either made a purchase, used a service, or gathered information about a product or service in the last three years.