Joel Marcus' gamble has paid off for Alexandria Real Estate Equities and the life science industry
11/06/2012 | by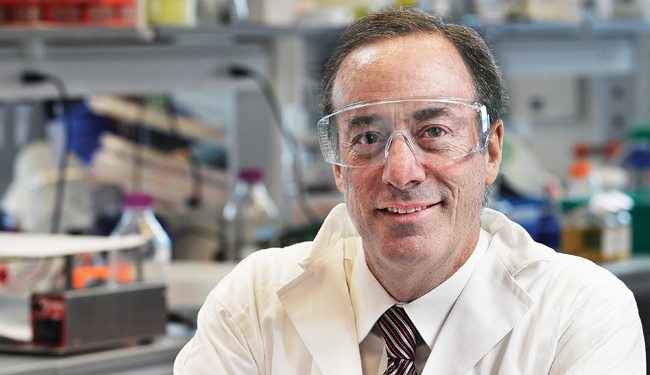 As co-founder, chairman and CEO of Alexandria Real Estate Equities Inc. (NYSE: ARE), the first and now the largest life science REIT, Joel Marcus says a "serendipitous" route led him to the helm of the $8 billion enterprise. His background as a certified public accountant (CPA) and attorney, zeal for the biotech and real estate businesses, and knack for identifying talented people converged to motivate him to form a company that "truly embodies my passions and strengths."
Marcus and his team of 200 associates focus on owning, operating, managing, acquiring, developing and redeveloping highly specialized laboratory space for a range of life science tenants. Alexandria's more well-known clients include Bristol-Myers Squibb Company, Eli Lilly and Company, GlaxoSmithKline, Massachusetts Institute of Technology, Novartis AG, Pfizer Inc., Quest Diagnostics Incorporated, Roche Holding Ltd. and The Scripps Research Institute. There is currently more demand for space than Alexandria can fill, according to Marcus. In fact, for 2011, Alexandria reported the highest leasing quarter and year in the 15-year history of the company.
Marcus welcomed the opportunity to tell REIT Magazine about his background, his role in a garage-based startup, and the steps he's taken to help Alexandria earn its place as "the landlord of choice to the life science industry."
"Our tenants are producing the most significant medical breakthroughs that are contributing directly to the advancement of our society."
REIT: Why life science, and how does your company's role in it differentiate Alexandria from other REITs in the scientific sector?
Marcus: Our tenants are producing the most significant medical breakthroughs that are contributing directly to the advancement of our society. Their innovations help to treat diabetes and cancer, prevent heart attacks and Alzheimer's disease, create new drugs that save lives and manage disease and otherwise advance the life science industry. The products our tenants create within the spaces we develop and lease will save thousands of dollars for consumers, the health care system and society as a whole. I am, and always have been, very passionate about this sector and the role our real estate plays in supporting it.
In terms of differentiation, there are other health care REITs that own some lab space, but are not specialized in this segment. They have teams that manage the properties and may outsource some functions, but Alexandria provides a fully integrated life science team trained in all aspects of the life science real estate niche. Every regional office is supported by highly specialized senior leadership, on-staff research scientists and a team of asset management, engineering, leasing, development and construction professionals who are experts in environmentally sustainable laboratory space and operations.
We are the leader in each of our core markets; because of our integrated expertise and long-term involvement, we have earned our tenants' abiding trust and mutual respect. When we win customers, we win them for life.
REIT: You're a CPA and an attorney with real estate and life sciences experience. Please tell us how that came together under the umbrella of Alexandria Real Estate.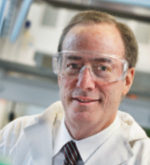 CLOSE-UP
Age: 64
Education: B.A. in political science and Juris Doctor Degree, The University of California at Los Angeles.
Family: Wife and three grown children
Hobbies: Reading, traveling and sports
Favorite Reading Materials: "Soldier of Fortune" magazine; Books about Navy SEALS
Favorite Sports Team: New York Yankees
Favorite Vacation Spot: New Zealand
Little Known Fact: His young son conceived of the company's name, based on the ancient scientific capital of the world: Alexandria, Egypt
Professional Activities:Trustee, PennyMac Mortgage Investment Trust; Member, Board of Governors of NAREIT; Recipient of an Ernst & Young Entrepreneur of the Year Award 

 

 
Marcus: My dad was a home builder, so I grew up learning about real estate development and construction. After college, I started my career as a CPA and tax manager with Arthur Young & Co., specializing in the financing and taxation of real estate and REITs. I then became a partner at a law firm specializing in corporate finance and capital markets, venture capital, and mergers and acquisitions. I served as general counsel and secretary of a joint venture that financed the development of, and owned patents to, two multi-billion-dollar genetically engineered biopharmaceutical products.
Once I got involved in and became sincerely enamored by this specialty area, I did nothing but biotech, life science and pharma until co-founding the startup that became Alexandria Real Estate.
I had been working on a public offering of a biotech company when I was approached with a great idea and a business plan to establish a private REIT that would own and invest in life science real estate and create an entirely new class of real estate. It was truly serendipitous for me, as my background is epitomized in this company.
The venture had meager beginnings as a garage startup. We focused only on the life science industry, specifically lab space, in the best coastal clusters—a pretty daring and risky venture. Those were lean times: in fact, my compensation was deferred until the company broke even about two years later.
With $19 million of seed capital, our first undertaking was to purchase a handful of assets clustered in the San Diego market. We then raised debt/equity and a $100 million bridge loan that led to our IPO in May 1997. It was the first-ever REIT focused on lab space. At $20 a share, we raised about $155 million on the public market.
Admittedly, we were doubted at first, but we've since become the landlord of choice to the life science industry, with a market cap of approximately $8 billion.
REIT: What is your management style and how would you say it strengthens the company?
Marcus: One of my best attributes is identifying great talent. This has helped us attract, hire and retain truly stupendous people, who are the key to the success of this company. When you have great people working for you, success will follow.
My senior management and I are very hands-on. As I like to say, we make the coffee and the deals, too. You have to be in the trenches, touching every region and functional group, to know your business best. That's how a company improves every day, week, month and year.
REIT: What are some of the unique challenges in your sector?
Marcus: There have been several. The first was the ability to finance a new capital-intensive property type. Many of the big shareholder-type groups and commercial banks doubted the ability of the niche lab space we created, but we overcame that and endured with a consistently strong performance.
Another big challenge—I should say benefit—of succeeding in this very specialized segment is having deep and highly networked relationships with your tenants. These clients are running mission-critical, 24/7 operations that require a fail-safe operator. You must have strong relationships with the senior management teams of these entities, be able to speak their language and instill in them the confidence that you can improve and support their high-value, highly technical lab space. These relationships, based on years of success, are irreplaceable.
REIT: What significant developments are taking place at Alexandria right now?
Marcus: We have two very significant projects underway at present. One is in Cambridge, Mass., one of the top life science submarkets in the world. In October 2011, we broke ground on a unique, approximately 307,000-square-foot build-to-suit for Biogen Idec, a top-tier, global biotechnology company. It's an approximately $29 billion company that discovers, develops, manufactures and markets biological products for the treatment of serious diseases, with a focus on neurological disorders.
We're also involved in a major build-to-suit for Illumina, a multi-billion dollar gene sequencing company. The approximately 123,000 square foot development is part of a larger, approximately 470,000 square foot campus, which is 100 percent leased to Illumina for 20 years. This first-class, flagship campus is in the heart of one of San Diego's top life science submarkets, University Town Center, with an amazing array of onsite amenities including an amphitheater, bistro, fitness center, and volleyball courts.