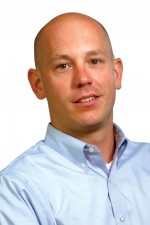 THE HEAD HONCHO. The big cheese. The boss. We encounter countless authority figures throughout the course of our lives, from parents and teachers to coaches and supervisors. But have you ever stopped to think about how many of them you would describe as a leader?
Being in charge isn't the same as being a leader. True leaders cultivate respect rather than demand it. True leaders inspire trust rather than blind obedience. True leaders are fearless rather than ruling through fear.
This issue of REIT magazine shines a spotlight on REIT corporate governance. As a whole, the stock exchange-listed REIT industry compares very favorably with other industries in this area. A large portion of that credit goes to the current and past leaders who helped build the industry into what it has become.
I have had the opportunity over the years to interview a vast majority of the REIT industry's CEOs. Th eir personalities and leadership styles are as varied as the companies they run. Some executives are outspoken and gregarious, some quiet and reserved, and everything in between. Th eir hobbies, interests and backgrounds also run the gamut.
Being in charge isn't the same as being a leader.
Equity Group Investments' Sam Zell has a passion for motorcycles that has become part of his mythos. Extra Space Storage's (NYSE: EXR) Spencer Kirk prefers riding dirt bikes and snowmobiles. Michael Glimcher of Glimcher Realty Trust (NYSE: GRT) is an avid runner, Mitchell Sabshon of Inland Real Estate Investment Corp. is a triathlete and coach, while
Peter Lowy of Westfi eld Group (ASX: WDC) fancies surfi ng. Jon Bortz of Pebblebrook Hotel Trust (NYSE: PEB) is a rabid fantasy football player. Joel Marcus of Alexandria Real Estate Equities (NYSE: ARE) is a big fan of books about NAVY Seals, while Ed Pettinella of Home Properties (NYSE:HME) lists "The Godfather" as his favorite movie.
Like Don Corleone found out, nobody can lead forever. Th e REIT industry is fortunate to have a new wave of CEOs in the mix. Th ey are primed to lead the industry to even greater heights. A number of these executives coming off their fi rst year at the helm are profi led in the feature "One, Not Done."
These leaders and others like them will ensure that the REIT approach to real estate investment continues to evolve while remaining the most eff ective and effi cient way for investors to own real estate.

Matthew Bechard
Editor in Chief