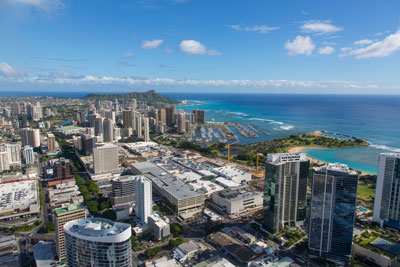 In 2016, Ala Moana Center – Hawaii's premiere shopping mall and the largest open-air shopping center in the world – unveiled the latest additions to its Ewa Wing Expansion, a multi-million dollar, 650,000 square-foot redevelopment project that began in 2013. Helmed by Chicago-based retail REIT GGP (NYSE: GGP), the multi-year expansion debuted Hawaii's first Bloomingdales store in 2015, a renovated Makai Market Food Court and 1,000 additional parking spaces. The latest phase of the expansion included a relocated Nordstrom's retail anchor, Shirokiya Japan Village Walk and the return of one of Ala Moana's first tenants, local grocery chain Foodland Super Market, Ltd. with a 47,000 square-foot store.
"Ala Moana Center is constantly evolving," explains Francis Cofran, GGP's general manager at Ala Moana.  "For nearly 60 years, Ala Moana Center has been a focal retail venue in Honolulu and community involvement has always been a top priority of the shopping center," says Cofran.
"Pathway to the Sea"
Completion of the Ewa Wing marks the seventh major redevelopment of the Ala Moana Center since its opening in 1959.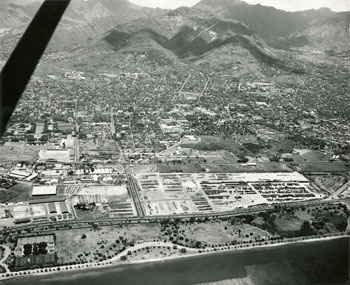 Located in the Ala Moana District of Honolulu, west of Waikiki, the shopping center gets its name for the Hawaiian word meaning "pathway to the sea." In 1912, Walter F. Dillingham, head of the Hawaiian Dredging Company purchased the Ala Moana site and later used coral from nearby dredging contracts to fill the swampland. His son, Lowell Dillingham, initiated the Ala Moana Center project in 1948. Built on 50 acres of the reclaimed marshy shoreline, one of the main challenges the younger Dillingham faced was convincing major retailers to relocate to Ala Moana Center at a time when retail was concentrated in downtown Honolulu. "Ultimately, it was convincing Sears to become an anchor that paved the way for the new shopping center," explains Cofran.
On Aug. 13, 1959, roughly a week before Hawaii became a state, a procession of community figures formally opened the Ala Moana Center, decorated with a 40 foot maile lei draped over its entrance. 
A Sears store anchored Phase I of the mall, which had 87 stores in total. While most shopping centers at this time consisted of a single-story design focused towards the center, the architecture firm John Graham & Company's revolutionary design consisted of two-levels, gently sloping roofs directed away from the Pacific Ocean, details such as artwork, water gardens, and koi ponds. In 1966, the Hawaiian Dredging Company completed Phase II, making Ala Moana the largest shopping mall in the United States at that time with 1.35 million square feet and 155 stores. "Over the years, there have been several renovations and expansions to evolve the shopping center to meet the changing needs of the community and respond to tourism demands," explains Cofran, "but it is important to note that each addition was driven by the success of the property in terms of merchandising and sales."
Now with more than 300 stores, Ala Moana Center still includes some of its original retailers such as Foodland, Shirokiya, Watumull's, the United States Post Office, Dairy Queen, Longs Drugs, Reyn Spooner and Territorial Savings Bank. The mix of long-term tenants and local chains along with new luxury anchors has allowed GGP to adapt to changes in the market and incorporate community input, leading to its success as a retail development. 
Shopping Local
GGP managed the property for 12 years before acquiring it from D/E Hawaii Joint Venture in 1999. A veteran of the Hawaiian real estate scene, Cofran has served as the general manager of Ala Moana Center since 2004, but it wasn't his first introduction to Ala Moana. "One of my first jobs was actually at Ala Moana Center where I worked for Liberty House which originally anchored the second phase in 1966 and is now Macy's," says Cofran. "As someone born and raised in Hawaii, I've seen the shopping center transform from 680,000 square feet with only 87 stores to the 2.4 million square foot world class shopping center with more than 340 stores." Growth stories like Cofran's are not unusual. "I am so proud to play a role in Ala Moana Center's continuous evolution and longstanding community gathering place," he says.
More than 3,000 people work at Ala Moana Center, along with additional construction jobs during redevelopment phases. According to Cofran, between 2012-2016 GGP invested almost $1 billion in capital to construct additional retail square footage and residential condominiums at Ala Moana Center. "During this construction period, we estimated economic activity of 11,600 full-time and part-time jobs and over $146 million of state revenue, including community benefits," says Cofran. "Post-construction, the additional retail will produce an incremental $33 million of state revenue annually." In 2016, GGP paid almost $20 million in real property and general excise taxes with respect to its three Hawaii properties—Ala Moana Center, Whalers Village on Maui, and Prince Kuhio Plaza on Hawaii Island. Ala Moana Center remains the largest regional shopping center in the state of Hawaii. Ala Moana Center's tenants generate $1.2 billion dollars of annual sales.  "GGP has made a significant investment in Hawaii and Ala Moana Center has been a significant source of tax revenue for the state of Hawaii," explains Cofran. 
One of Ala Moana's original tenants from 1959, Foodland, a locally-based company and the oldest locally owned supermarket chain in Hawaii recently returned to the new wing of in 2016. According to Jenai Sullivan Wall, chairman and chief executive officer of Foodland Super Market, Ltd., "GGP has been a great partner and we would not have had the opportunity to return to Ala Moana Center without their support."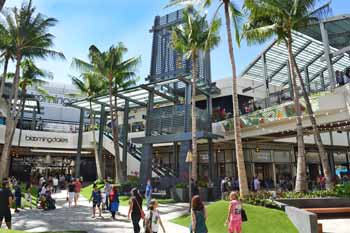 "We know that many of our customers shared with GGP their desire to have Foodland return to the Center and while many landlords would not have listened to the community, GGP did," says Wall.
"[GGP] worked closely with us to not only understand our needs, but to make sure our return to the center would be beneficial for them and us," says Wall. Foodland has more than 200 employees. 
Community Taking Centerstage
The curated mix of local businesses, value retail, national retailers, luxury and restaurants has allowed Ala Moana to serve the local community and tap into Hawaii's built-in tourism industry. Since 2013, its large public amphitheater, Ala Moana Centerstage, has become a local fixture, hosting more than 800 performances and events annually.
In addition to daily Hula performances, Centerstage provides free stage access for community and school performances throughout the year, as well as hosting the Royal Hawaiian Band, the oldest municipal band in the U.S. Ala Moana sponsors the YMCA "Dress for Success" clothing drive and participates in local cultural events as well. "We also have our annual "Passport to Luxury" event that benefits local charities like Friends of Iolani Palace, UH Foundation and the Junior League of Honolulu, to name a few," says Cofran. For more than 25 years, locals have attended Ala Moana's annual Fourth of July fireworks celebration. 
"From the beginning, Ala Moana Center has served the community with countless fundraisers for local non-profits, free entertainment like our iconic fireworks displays, community toy and clothing drives," says Cofran. "We are always looking to grow our efforts to assist new causes that benefit our community. "
Continued Growth at 'Hawaii's Center'
In the Honolulu community, Ala Moana Center is often referred to as "Hawaii's Center," and it continues to work closely with the city to bring about area-wide improvements. GGP's development team has worked with the mayor's office and the Honolulu Authority for Rapid Transportation (HART) on the County of Honolulu's plan for building a 20-mile, 21-station elevated rapid-transit line from East Kapolei to Ala Moana Center. Successful completion and expanded zoning under the Transit Oriented Development (TOD) guidelines promises to increase density of future development opportunities in and around the area. "We continue to work closely with the City to provide traffic improvements to public roadways and traffic signals around our property. This collaboration has been critical to meet the increased vehicular and pedestrian traffic with the Ewa Expansion and other areas of the shopping center," says Cofran.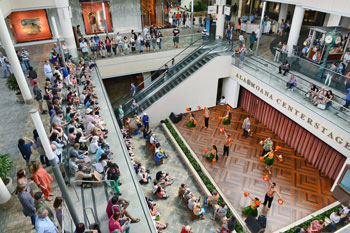 Other upcoming developments include GGP's Park Lane Ala Moana project, which is a 219-unit mid-rise residential condominium development, with phases two and three expected to be completed later this year. "The Lanai @ Ala Moana," Target and Saks OFF 5th are currently under construction and scheduled to open this year, along with a new food concept hall.
"Since its inception, Ala Moana Center has been a Mecca for retail and fashion for Hawaii and the Pacific region," says Cofran, "It has played an integral role in transforming Honolulu into one of the top shopping destinations in the world." 
Timeline
1884
In accordance with the will of Princess Bernice Pauahi Bishop, a 50-acre swamp site is put up for sale as unproductive land.  
1912
The unwanted land is purchased for $25,000 by developer Walter F. Dillingham. The swamp land is filled with acres of coral from nearby Dillingham dredging projects.  
1948
Lowell Dillingham, Walter's son and president of Hawaiian Dredging affiliate  Hawaiian Land Co., announces plans for a shopping complex at the Ala Moana site.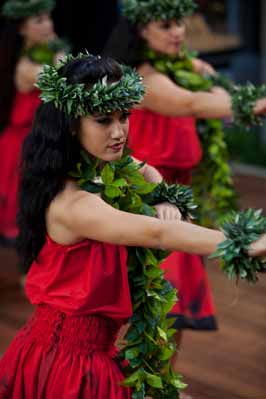 1957
Construction begins on Ala Moana Center, Hawaii's first regional shopping center.
1959
The first phase of Ala Moana Center is completed, including 680,000 square feet of leasable area, with 87 stores on two levels and 4,000 parking spaces. 
1966
The second phase opens, doubling the size of Ala Moana Center to 1,351,000 square feet of leasable area, with 155 stores and 7,800 parking spaces. New stores include anchor tenants JCPenney and Liberty House.
1976
JCPenney opens a fourth level, increasing leasable area to 1.4 million square feet. 
1980
Liberty House adds a fourth level, increasing Ala Moana Center's leasable space to 1.5 million square feet. 
1982
Ala Moana Center is purchased by D/E Hawaii Joint Venture, a partnership between Daiei Hawaii Investments, Inc. and The Equitable Life Assurance Society of the United States, for about $300 million. The center undergoes a $15 million renovation to beautify the premises and refurbish the exhibit and stage areas.  
1987
Phase Three, a two-year, multi-million dollar renovation and remerchandising program, is completed. It involves the relocation of Woolworth and Foodland and the creation of the Makai Market Food Court, which features 19 international restaurants and more than 900 seats.  
1990
Phase Four, another multi-million dollar expansion, is officially completed. This project involves a total reconfiguration of 66,000 square feet of the center's mall level area; 11,000 square feet of the street level; and the addition of a 51,000 square foot third level vertical expansion. Center Court is merchandised with luxury designer stores which cater to the boom in Japanese visitors focused on high-end shopping. 
1995
Daiei acquires The Equitable Life Assurance Society of the United States's 40 percent stake in Ala Moana Center for $410 million. 
1996
A fifth phase of renovation and expansion begins, adding space for Hawaii's first Neiman Marcus store, plus an additional 160,000 square feet on the upper level and 1,282 new parking stalls.  
1998
Neiman Marcus opens for business in September, becoming Ala Moana Center's fourth anchor store, with 160,000 square feet of retail space.
1999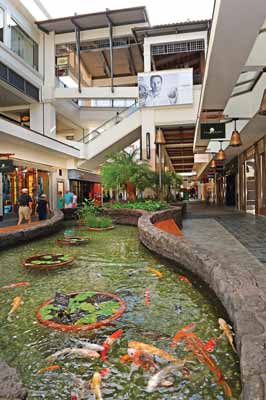 In July, Ala Moana Center is purchased by General Growth Properties, Inc. (GGP) for $810 million. Phase Five-A expansion opens, adding more than 30 new stores and restaurants on the upper level. 
2001
The new four-level parking deck opens on the center's ewa-mauka corner with more than 2,000 parking stalls.  
2003
JCPenney closes and new development goes underway to divide the more than 180,000 square foot, four-level space into new stores and restaurants.  
2004
Nordstrom announces a new plan for a store as part of a newly envisioned Mauka Wing.  Ten new stores on the mall level and seven on the third level of Block H open between August and December 2004.    
2005
The newly expanded Ho'okipa Terrace opens on the fourth level with new family restrooms and a comfortable seating lounge. Four new restaurants undergo construction to open on the fourth level.  
2006
In February, Ala Moana Center hosts the official groundbreaking on the two-year expansion project, which will include Hawaii's first full-line Nordstrom store (210,000 square feet). The project will also include an additional 25,000 square feet of new retail along Kapi'olani Boulevard, another 45,000 square feet of new retail on the third level connecting to the new Nordstrom store and an 800-stall parking garage. 
2008
In March, Ala Moana Center's two-year, multi-million dollar retail expansion officially opens, adding a new wing to the center with a dual-level concourse lined with 30 new specialty merchants connecting the existing center to the new Nordstrom anchor store. Approximately 300,000 square feet of retail space is added, bringing the center's total retail space to 2.1 million square feet. 
2013
Ala Moana Center begins a multi-million dollar redevelopment project that includes the Ewa Wing expansion and more than 1,000 additional parking stalls. A Center Court redevelopment including new stores, restrooms, guest services, common area finishes and Centerstage opened in November.  
2014
Completion of the renovated Makai Market Food Court. 
2015
In November, the Ala Moana Center Ewa Wing expansion is completed. Hawaii's first Bloomingdale's opens. 
2016
The Nordstrom department store is relocated to the Ewa Wing in March. Completion and grand opening of the Shirokiya Japan Village Walk in the Ewa Wing Expansion in June and Foodland Farms in August.