The landscape of industries and interests represented by associations is incredibly wide and diverse. There is a professional association dedicated to serving the needs of sports fans, youth hypnotists, camp nurses, and pet sitters. If you are a professional in the fireworks, salad dressing, or balloon manufacturing businesses, there is a group for you. There is even an association for associations.
But no matter the association, it is ultimately defined by who its members are and what they do. Many organizations have a very narrow sphere of influence beyond the core membership. I think it is safe to say most of us will go our whole lives without any interaction with the International Association of Youth Hypnotists or any of its mentally manipulating members.
One of the things I like most about working at Nareit is that our members own real, tangible assets. I can drive down the road and see a property and know it is owned by a REIT. In fact, REIT-owned real estate is in every state across the country. 
Some of the most recognizable real estate in the U.S. is owned by a REIT—the Empire State Building, Embarcadero Center, Ala Moana Center, and the Grand Ole Opry, to name a few. When most people think about REIT-owned real estate they envision office towers, apartment buildings, shopping malls, or large industrial warehouses.
However, the impact REITs have on communities and the economy is magnified when you look at the full breadth of real estate assets that REITs own. Take, for instance, the subject of this issue's feature profile, Outfront Media (NYSE: OUT). Outfront is one of the largest providers of space used for out-of-home advertising—think billboards.
The company's portfolio includes more than 42,000 assets in the 25 largest markets in the country. Tens of millions of Americans see messages from Outfront's tenants each and every week.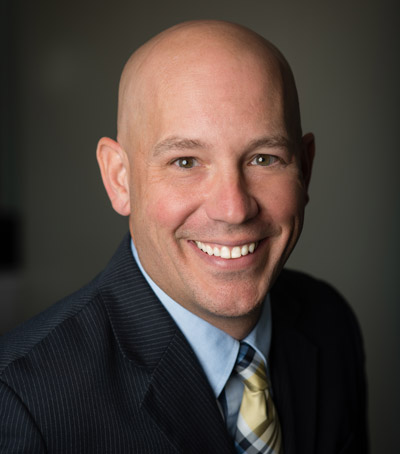 As industry pioneer Sam Zell of Equity Group Investments says in this issue's cover story, at the inception of the REIT industry the potential breadth of REIT-based real estate was vast. And now the mission, to create liquidity and to provide land and structure to capital-intensive industries and the consumer, is being accomplished.   
From data center and communications tower REITs providing the backbone for our digitally connected world to farmland REITs providing vital land and capital to the agricultural industry, Nareit members are making an impact  that our association is working each and every day to convey to policymakers, investors, and the public.

Matthew Bechard
Editor in Chief