In addition to sustainable forestry, Weyerhaeuser's new CEO Devin Stockfish is focused on culture and employee development to build value for all of the REIT's stakeholders.
05/10/2019 | by
Timberland REIT Weyerhaeuser Co. (NYSE: WY) prides itself on its enduring corporate reputation cultivated over more than a century of operations. Its core values of safety, integrity, sustainability, and citizenship are well regarded not just in its home city of Seattle, but across North America where the company owns and operates timberlands and wood products mills in many rural locations. President and CEO Devin Stockfish, who took the reins at the start of 2019, can't say enough good things about the people who work at Weyerhaeuser. 
"One of the things I really enjoy about this company and this job is the opportunity to go out and spend time in our operations with foresters, log truck drivers, and the people who work at our mills," Stockfish said. "They're just great people who work hard every day and do the right thing with integrity."
 Stockfish spends a fair amount of his time out in Weyerhaeuser's operations and interacting with employees. "I think that's just a good way to lead in general, but I also really enjoy it," he said. 
With a market cap of about $20 billon, Weyerhaeuser is one of the largest REITs in the U.S. While the vast majority of Weyerhaeuser's assets are in its timberlands business, the REIT also has businesses in wood products manufacturing, real estate, energy, and natural resources. 
Stockfish recently spoke with REIT magazine about sustainable forestry and building shareholder value in a way that never loses sight of how to make Weyerhaeuser a compelling place for employees to develop their careers.
What was the appeal of joining a company like Weyerhaeuser?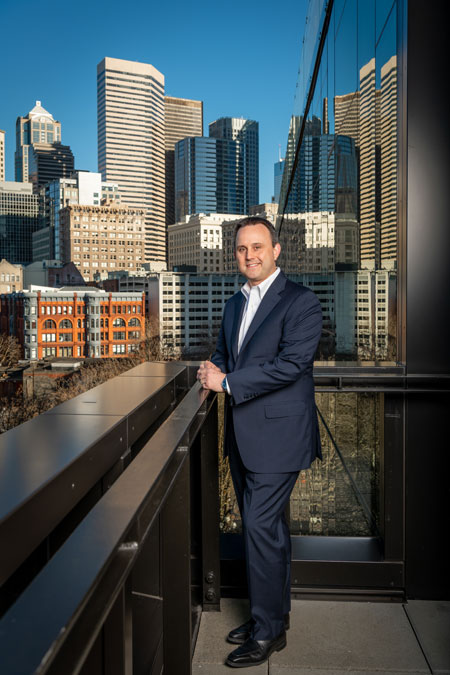 In 2013, Weyerhaeuser was looking for a corporate attorney, so I came in to interview. Over the course of meeting with the senior management team and several of the board members, I came to appreciate the core values of the company—safety, integrity, sustainability, citizenship. They aligned well with my core values and it made me want to be a part of the organization. Weyerhaeuser also has a history of managing forests for nearly 120 years. I was impressed with the role the company has played in providing products society needs and doing it in a sustainable way. 
The people you meet who work at this company are high-integrity people across the board. They're humble, they work very hard every day, and they care about their colleagues. You see that wherever you go, whether you're in Alberta or Alabama, and it makes for a really special culture. 
Are most Pacific Northwest companies progressive when it comes to sustainability? 
Certainly, the Pacific Northwest is very progressive in terms of protecting the environment, but you see that same desire to protect forests and protect nature everywhere you go in Weyerhaeuser, whether it be in the South or the Northeast or Canada. 
A lot of our operations are in rural locations where people are a little bit closer to agriculture and the land, and they appreciate the need to protect it. All our people are committed to managing our resources sustainably so they'll be around for at least another 100 years. 
Describe your path to CEO.
I started my career as an engineer with the Boeing Company, and that's what brought me out to the Pacific Northwest originally. I later went to law school and practiced law for a number of years, primarily corporate law, M&A, and corporate finance. I worked at K&L Gates, and then I went to work in the law departments for Starbucks and Univar, before ultimately joining Weyerhaeuser in 2013. 
At Weyerhaeuser, I started off as an assistant general counsel and later moved into the general counsel role, taking on responsibility for the legal and compliance functions. Over the course of my first few years here, the company was undergoing a portfolio transformation. We sold our homebuilding business and our cellulose fibers business, purchased another timber company, and then merged with Plum Creek, another large public timber REIT. 
In 2017, Doyle Simons, who was our CEO at the time, asked me to move to the business side and run our Pacific Northwest timberlands business. I jumped at that opportunity. It was a terrific learning experience, and honestly one of the most enjoyable professional experiences I've had in my career.  
At the beginning of 2018, I took on leadership for our entire timberlands business across North America. Then last summer, when Doyle announced his retirement, I was appointed CEO. I officially took over the reins at the beginning of 2019. 
Was it difficult for you to change paths from being an attorney for so many years to then running a business? 
Any time you try something new, there's always a little bit of risk involved. But the way that my legal career morphed over time, I felt like I was as much businessperson as lawyer. When I stepped into the Western Timberlands role, I really just enjoyed working with all our talented people who were very welcoming and open to the different skill set and perspective I brought to the business.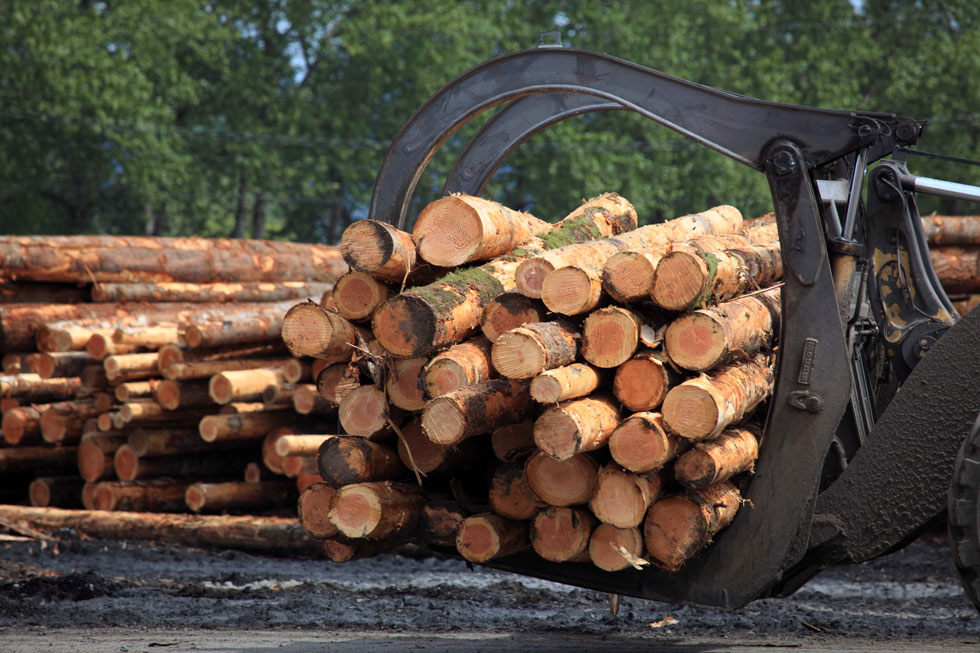 Weyerhaeuser is a timberland REIT, which is a specialized niche in the REIT industry. Can you talk about how your timberlands business operates? 
We are the largest private owner of timberlands in North America. We own or operate more than 12 million acres of timberlands across the United States, and we also manage an additional 14 million acres of timberlands under long-term licenses in Canada. We manage these timberlands on a sustainable basis, which means we plant more trees than we harvest, and we only harvest about two percent of our timberlands each year. As you can imagine, as a timber company that's been around for 120 years, we understand the need to operate sustainably to remain in business. 
All our timberlands are also certified to the Sustainable Forestry Initiative® (SFI) sustainable forest management standard, which means a third party comes in and looks at how we operate, how we manage our timberlands, how we protect water, soil, animals, and plants on our timberland, and makes sure that we're doing all that in the right way. As a company, this certification really aligns with our strong commitment to ESG principles generally. 
Weyerhaeuser also has businesses in real estate, energy, natural resources and wood products manufacturing. How do those operate?
Our real estate business is focused on maximizing the value we have from our vast timberland holdings. We look for certain attributes across all our acres that will create higher value if we sell those parcels than if we hold them to produce timber. We also have an energy and natural resources business. With so many acres, some of our land may have minerals, or there may be areas that are well suited for a solar farm or a wind farm. To be clear, we operate the vast majority of our land for timber value, but we do look for opportunities to drive value through non-timber resources as well. 
We also have a wood products business that produces and distributes a variety of different wood products—lumber, oriented strand board, plywood, and engineered wood—that are primarily used to build homes. We have 35 manufacturing facilities across North America.
With so many different pieces to Weyerhaeuser's business, has there been anything new you've had to wrap your arms around? 
Actually, if you look back five or even 10 years ago, this company had many more businesses—containerboard packaging, fine paper, pulp, a shipping line, and more. Over the years, we've divested a lot of those businesses, and our current portfolio allows us to focus on being the best in the industry at everything we do. I personally believe that when you're focused on too many things, it's hard to be great at all of them. I like the businesses we're in now, which are all tied to U.S. housing, and our people are experts at operating them well. 
What are your near-term goals as CEO? 
Over the last several years, Weyerhaeuser has done a lot of work to improve our operating results, increase our focus on people development, and generally drive culture change. That's something that is often under-appreciated: How important having the right culture at a company is to being successful. In the near term, we're going to continue reinforcing and improving in all those areas. It's also important to be really disciplined about capital allocation. That's a key driver for the returns you generate for your investors over time, so it's always high on our priority list.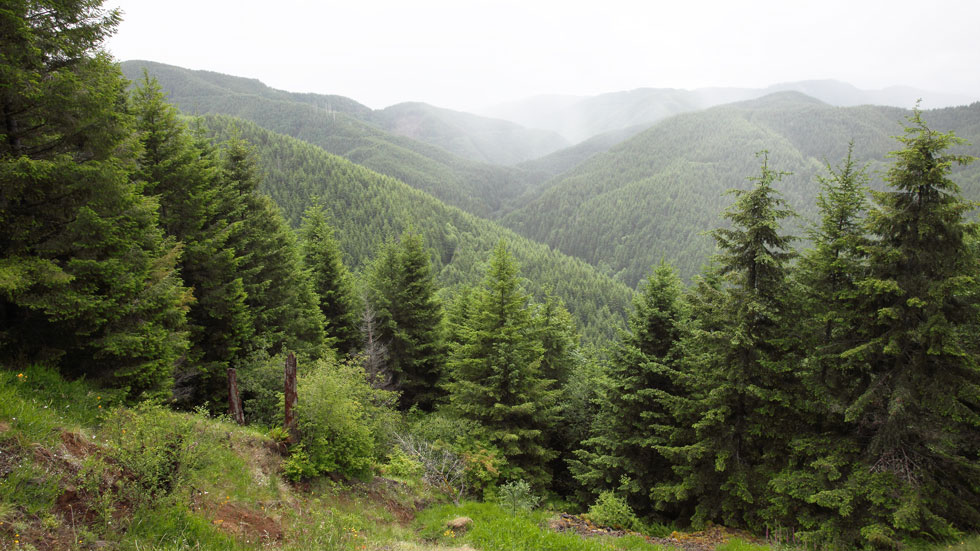 What about your longer-term goals for the company? 
I organize my goals into four key buckets. The first one is driving value for shareholders. We have worked hard to pare down our portfolio to those businesses we know we can lead in, and we'll continue to stay focused on operational excellence to drive strong cash flows from those businesses. We'll also be increasing our focus on innovation to drive value across the company, and of course we'll continue to be disciplined about how we allocate capital. 
The second bucket centers around people. To be successful over time, you have to be a great place to work, which for us means living our values, and making sure everyone who works at Weyerhaeuser is engaged, feels included and valued, and has lots of opportunities to learn and grow throughout their career. 
The third bucket is focused on customers. We have a good reputation in the marketplace and lots of strong long-standing customer relationships, but we can't take that for granted. We need to always stay focused on making sure we're the supplier of choice in all our business lines. 
And fourth, our operations across North America are typically in small communities. When you go to a lot of the towns where we have mills, often you'll see that Weyerhaeuser is by far the largest employer. Our employees are very engaged in civic activity, and we know it's really important for our long-term success to be good corporate citizens in those communities. 
Who have been your mentors throughout your career? 
The first one is Amy Weaver who I worked for when I was at Univar. She's now the president of legal and government affairs at Salesforce.com. She was a strong advocate for me, gave me a lot of opportunities, and always provided me with wise counsel. 
The other would be Doyle Simons, who was my predecessor here as CEO. He and I joined Weyerhaeuser around the same time and worked together closely on numerous M&A transactions. He always put a lot of trust in me, and I appreciated him giving me the opportunity to move from a legal role into a business role. I learned a lot from him and I still look to him as a resource. 
What's the best career advice you've ever received? 
Keep perspective and trust your instincts. When things get stressful, just to be able to step back, see the bigger picture, and use that to navigate through. Also, always remember that your success is based largely on the efforts of your team—nobody can do it alone. At the end of the day, how you can engage with your team is what's going to make you successful. 
CEO can be a stressful job. What do you do to relax? 
In the Pacific Northwest, there are no shortage of outdoor activities. I enjoy hiking and snowboarding, and we get out as much as we can. 
I've got an 11-year-old daughter and a 14-year-old son who are involved in lots of activities, so my hobby these days is primarily trailing them around to their various activities. Honestly, I love that. The years go by quickly. To the greatest extent possible, I try to take advantage of spending time with them and watching them grow.