Image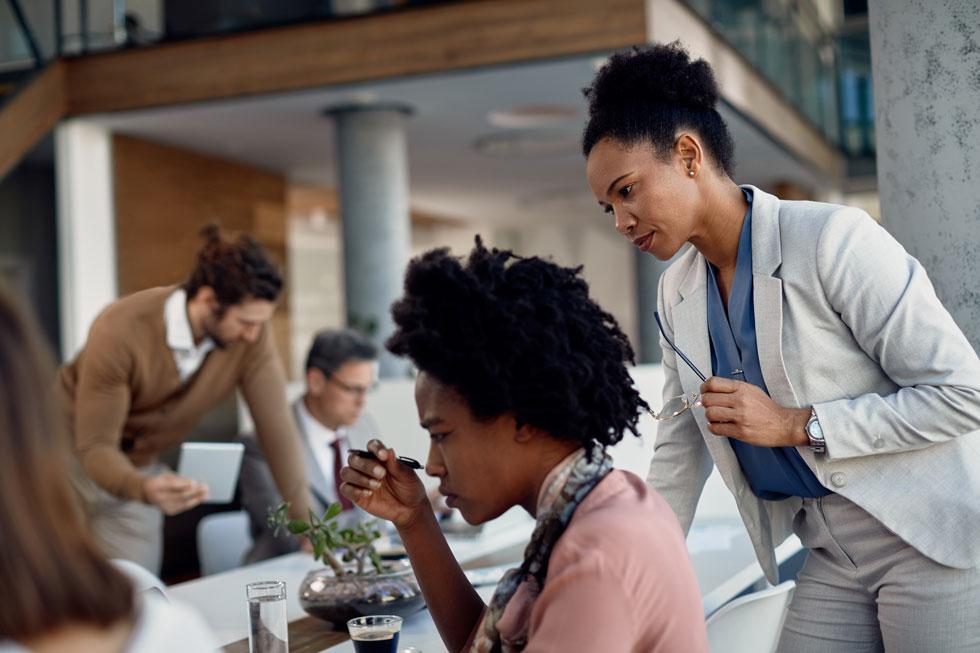 An innovative pilot internship program aimed at advancing diversity in the commercial real estate industry is launching its first cohort of 23 students into paid 10-week learning and mentoring opportunities this summer at some of the nation's leading REITs.
Known as Foundations: REITs and Commercial Real Estate Internship Program, it is a joint initiative of Nareit, ULI, and Fannie Mae's Future Housing Leaders (FHL). Students were selected for the Foundations program through early 2022 and have completed ULI's 30-hour, comprehensive introduction to commercial real estate certification.
Nareit SVP for Industry Affairs Nathaalie Carey says the internship came about after conversations with REIT CEOs last year revealed the challenge they face in recruiting diverse candidates to entry-level positions. "The recruitment pipeline is a major concern that many of our members are trying to address," Carey says.
After concluding that an internship program was one approach to help tackle the issue, Carey looked for partners to understand and execute the vision. A conversation with Mark Parrell, president and CEO of Equity Residential (NYSE: EQR), led her to FHL, which already had extensive connections to colleges and students with diverse backgrounds. And after meeting with Ed Walter, global CEO of ULI and former Nareit chair, she concluded ULI would also be a great partner for its broad perspective on the real estate industry and specific expertise in real estate education.
Cindy Chance, ULI EVP for Learning & Product Councils, explains that the ULI curriculum is specially designed to prepare students for the industry, regardless of their academic background. "What we recognized was that the lack of comfort with the nomenclature and the technical language of real estate was a real obstacle to students being successful," she says.
In creating the curriculum, ULI tapped faculty from leading real estate research institutions, as well as ULI practitioner leaders, and created five conversational video-based courses. Students are also paired with an instructor.
Chance said the Foundations program is specifically focused on college sophomores but is open to all students and recent graduates. "When young people don't understand how much fun our industry is and how many opportunities there are, they tend to pursue other paths in school. We're trying to get them hooked early enough to make a difference. It's a huge industry and for many young people who didn't grow up with folks in the industry at the breakfast table describing their work, it's a completely mysterious world."
Carey notes that in accepting students without traditional real estate exposure, employers are being asked to broaden their approach to finding qualified interns. The 30-hour certification taken prior to the internship beginning is expected to help "level the playing field," she says.
Image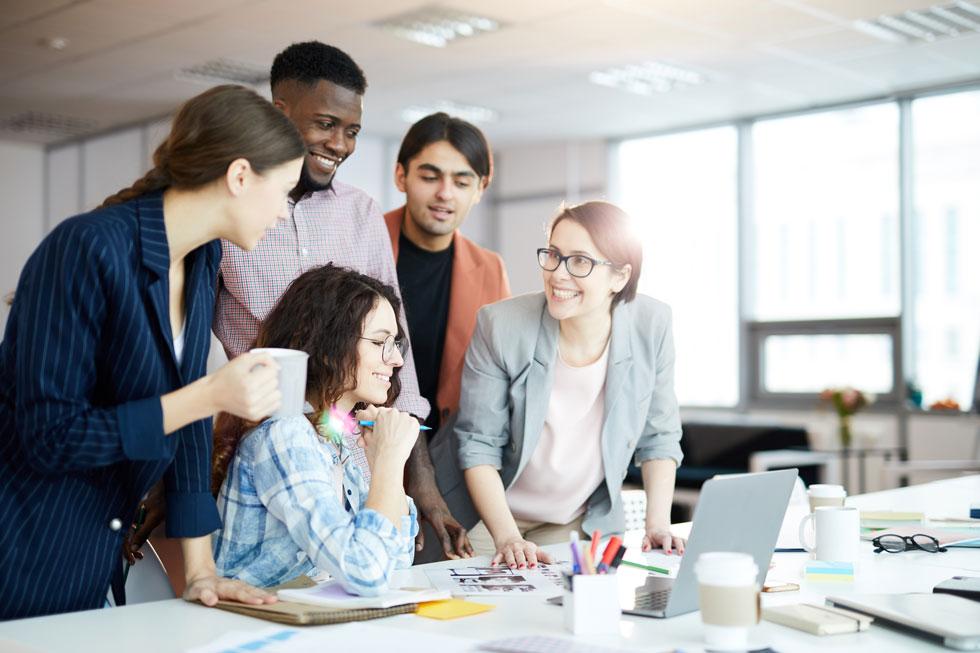 Because the Foundations program is in the pilot stage, Carey says there will be plenty of opportunity to tweak the current structure by conducting a complete review through the lens of participating students and employers and making the changes needed to create a competitive program for diverse talent.
For an industry like ours that rewards talent from the ground up, it's so incredibly important to increase diverse talent at all levels of the pipeline, but particularly at the entry level.
One aspect of the current structure that will likely be reviewed is the number of participating REITs. Carey explains that the opportunity to provide a summer 2022 internship was only offered to REITs that are members of Nareit's Diversity, Equity & Inclusion (DDEI) CEO Council and its Social Responsibility Council. "The intent, though, is that we will open this program more broadly to other Nareit members after we have been able to measure our success. That's what we'll spend the next few months doing."
PURSUING A SHARED GOAL
Marcus Cole, director of Fannie Mae's FHL, says the Foundations program is striving to make employers think differently. "Historically, this industry has been very closed off," he says. The Foundations program, Cole explains, is attempting to show that committed students can learn real estate skills regardless of their background. The ULI course, he notes, has "closed the learning curve and allows students to add immediate value when they're placed in their internship."
Carey says she hopes the Foundations program will off er a state-of-the-art and consistent approach to internships in the real estate industry. "We want to be competitive for high-quality students, but we also want to make sure that our employers are invested and will be able to recruit from a larger pool of talent."
Looking ahead, Carey sees the need to scale the program to introduce hundreds, maybe thousands of diverse students to an industry that many do not consider as a potential career field. To achieve that, other trade associations, many of which don't have the resources to create a program, could potentially replicate the Foundations program approach. "What we're building here is something that I believe can be duplicated...this is built to be a plug-and-play," Carey says.
We're on the cusp of something huge—the industry's intentionality about making the workforce more diverse.
ULI's Chance also sees many additional opportunities for partnerships in order to improve and expand the model. "Before that, we will have to evaluate the program. Success means that participants have a great experience, feel completely qualified to perform excellently in their internships, and get employment in the industry."
Cole, meanwhile, is excited at the prospect of continued testing and learning in pursuit of a shared goal. "We're on the cusp of something huge—the industry's intentionality about making the workforce more diverse."
While Foundations has matched 23 students with REITs for an internship this summer, approximately 140 students are either enrolled in or have completed ULI's certification course, Carey says. "Initially, the idea was that only the students matched with REIT internships would participate in the ULI course but given Nareit's DEI strategic mission to increase the industry's visibility and appeal to diverse individuals and businesses, we decided to make the course more inclusive."
Students who complete the course but are not matched with a summer internship in 2022 can reapply next year, without having to re-take the course. "We're building this pool of students who have become aware of our industry, the different sectors, the roles that exist, and hopefully it will lead to an increased diverse pipeline for the commercial real estate industry writ large," Carey says.
By taking the certification course students become more marketable, especially at entry-level positions, Carey notes. "For an industry like ours that rewards talent from the ground up, it's so incredibly important to increase diverse talent at all levels of the pipeline, but particularly at the entry level."