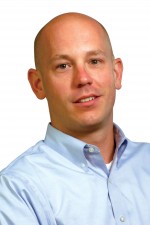 As the features in this issue illustrate, it is time to start turning the page on 2012 and looking in earnest at 2013. Certainly, many of the same issues, concerns and questions that surrounded the commercial real estate market and global economic landscape as a whole this year remain. And like any new year, there will be unforeseen challenges and opportunities that present themselves in the weeks and months to come.
But, as you'll read throughout this issue, REITs have maintained a great sense of optimism heading into a new year. Whether it is their access to capital, high-quality portfolios in prime locations or their savvy management teams, REITs are primed to be key players in whatever form or fashion the recovery takes shape.
REIT magazine continues to evolve and adapt to meet readers' information needs.
That future success hinges on the ability to evolve and adapt to changing market needs and demands, whether a company is targeting consumers or businesses as its ultimate end user.
Likewise, REIT: Real Estate Investment Today magazine continues to evolve and adapt to meet readers' information needs. The issues and trends we cover in each issue of the magazine continue to develop long after we send an issue to the printer. Unfortunately, production schedules and space limitations confine any print publication to tackle a story within a pre-defined timeframe.
Building on the success NAREIT has had developing REIT.com as an online source for real estate investment news, data, research and analysis, we are proud to launch our latest online offering. RealEstateInvestmentToday.com is the new online home of REIT magazine and serves as a way to continue the conversation beyond the pages of the print edition.
RealEstateInvestmentToday.com features expanded content from articles and interviews in the print edition, exclusive online-only features and departments as well as updates on stories covered in the pages of REIT magazine. Users will be able to search past issues and access relevant content by keywords. In addition, RealEstateInvestmentToday.com will serve as a venue for industry leaders to showcase thought leadership through videos, white papers and webinars.
We hope you find the content in each issue of REIT magazine to be valuable, insightful and engaging. With the launch of RealEstateInvestmentToday.com, we hope to carry those same positive sentiments beyond the printed page.


Matthew Bechard
Editor in Chief