Annaly Co-Founder Michael Farrell, Dies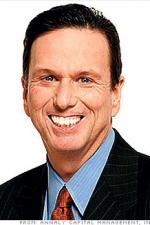 Michael Farrell, Annaly Capital Management Inc.'s (NYSE: NLY) co-founder, chairman and CEO, died on Oct. 21 at the age of 61. He had been diagnosed with cancer earlier this year.Farrell co-founded Annaly in 1997, and today it is the largest mortgage REIT listed on the New York Stock Exchange.Wellington Denahan-Norris, who co-founded Annaly with Farrell, was named co-CEO earlier this year following Farrell's cancer diagnosis. Denahan-Norris is also the company's vice chairman and chief investment officer."He was a fantastic leader and friend and will be greatly missed. Our hearts go out to his family and all those who were fortunate enough to know him," said Annaly's board of directors in a statement about Farrell's passing.
---
BDO USA LLP has promoted Brandon Landas to partner in the company's Chicago office. Previously, he was a senior manager. Landas will continue in his role as a member of BDO's real estate practice.
---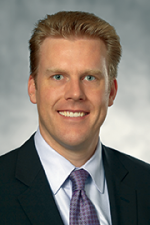 Klassen
BioMed Realty Trust Inc. (NYSE: BMR) promoted Jonathan Klassen to senior vice president and general counsel. In his previous position at the company, he served as secretary and assistant general counsel.
---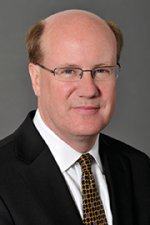 Dann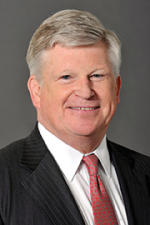 Howell
Campus Crest Communities (NYSE: CCG) named Robert Dann chief operating officer. Dann joined the company in April 2011 as the executive vice president and division president for Campus Crest Real Estate Management and Campus Crest Development. Earl Howell, the company's current COO and president, will continue in his role until January 2012, and then move into a transitional role as director of special projects until his retirement at the end of 2013.
---
CBL & Associates Properties, Inc. (NYSE: CBL) announced the appointment of Farzana Mitchell as chief financial officer. Katie Reinsmidt has been promoted to the new position of senior vice president, investor relations and corporate investment.
---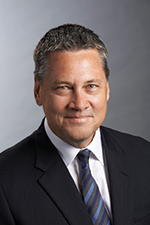 McGreevy
DDR (NYSE: DDR) named Martin McGreevy senior vice president and chief marketing officer. Prior to this appointment, McGreevy was president of Cycolnix Inc., a San Jose-based marketing and consulting firm. DDR was also recently honored with shopping center marketing, management and community outreach awards from the International Council of Shopping Centers.
---
Equity Residential (NYSE: EQR) announced the retirement of Fred Tuomi, president of property management. He has been with Equity Residential since 1994. David Santee, the company's executive vice president of operations, will assume his responsibilities.
---
First Potomac Realty Trust (NYSE: FPO) named Andrew Blocher CFO. Previously, he was the senior vice president and chief financial officer for Federal Realty Investment Trust (NYSE: FRT).
---
Inland American Real Estate Trust, Inc. announced the appointment of Thomas McGuiness as president of the company. He joined Inland in 1982 and will retain his role as president of Inland American Business Manager & Advisor, Inc. Brenda Gujral is stepping down from the president position to focus on her new role as president of Inland Private Capital Corporation.
---
Inland Group Inc. has named JoAnn Armenta a director of the company. Also, Armenta was recently appointed a director, president and COO of Inland Real Estate Income Trust Inc.
She is the president and CEO of the entities owning the real estate managers for Inland Diversified Real Estate Trust Inc.
---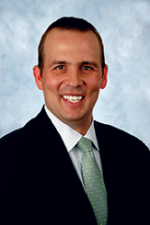 O'Reilly
Parkway Properties Inc. (NYSE: PKY) named David O'Reilly CFO. He was appointed interim CFO in May and will continue his responsibilities as the firm's executive vice president and chief investment officer.
---
Pennsylvania Real Estate Investment Trust (NYSE: PREIT) announced that president and COO Edward Glickman will be resigning as an officer of the company.
---
Saul Centers Inc. (NYSE: BFS) announced that Francis Saul III has resigned as president and board member of the company. Thomas McCormick was appointed president and COO. The company also named J. Page Lansdale as executive vice president of real estate.
---
Two Harbors Investment Corp. (NYSE: TWO) named July Hugen director, investor relations. Prior to joining Two Harbors, Hugen served in marketing and investor relations at Pine River Capital Management.