Jeremy Banoff, Senior Managing Director, FPL Associates L.P. 
11/06/2013 | by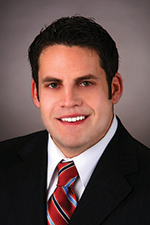 Using the most recent NAREIT Compensation Survey as a guide, how would you describe the hiring practices of REITs today?
It is important to keep in mind that the survey was conducted between March and May of this year. At that time, 58 percent of companies expected to increase their workforce somewhere between 1 and 10 percent. Only 15 percent of responding companies expected to decrease headcount.
Unfortunately, since the time the survey was conducted there has been a relatively high degree of uncertainty surrounding the broader economy and concerns have been raised again. That appears to have caused many companies planning to staff up to push the pause button on those plans.
Last year, there was significant discussion surrounding "say-on-pay," the term used for a rule in which a firm's shareholders have the right to vote on the compensation of executives. What appears to be this year's hot-button, compensation-related topic?
From my experience in the boardroom I would say that "say-on-pay" continues to certainly be a significant discussion topic, although this year I've also seen quite a bit of discussion around succession planning. You're seeing a relatively large number of changes at the C-suite level across the industry, as well as a renewed focus or even a first-time focus on grooming for the next generation of REIT leadership.
REITs have earned high marks for their governance and compensation practices as a whole. What are some of the areas where you think REITs particularly stand out?
In looking back over the prior three fiscal years, REITs have generally been well aligned with respect to pay and performance (the latter defined by total shareholder return).
From a survey perspective, one thing to note is what sets the stage on compensation: 79 percent of participating companies rated their financial performance in 2012 as being better than 2011. This also follows up on the fact that 2011 was better than the previous year. And, interestingly enough, 25 percent of participants reported that 2012 was their best year ever.
So, 2012 being another strong year performance-wise and the culmination of three consecutive strong years led to pay being at all-time highs. As a result, you can kind of draw a connection with pay and performance here that 25 percent have had their best year ever; performance has increased year over year for three straight years of the survey; and what's been paid out and earned is also at the height. That said, very preliminary indications for 2013 suggest that last year may be the high-water mark in this regard and, given performance year to date, 2013 may be the first true test of pay and performance alignment.
What are some of the challenges REITs still face in this area?
As previously mentioned, "say-on-pay" still dominates the executive pay discussion—not just the amount of compensation, but perhaps more notably the structure of pay. On the one hand, REITs fared quite well with respect to "say-on-pay" as the vast majority of companies in the REIT industry (80 percent) had at least 90 percent of their shareholders voting "for," which outpaced the broader market. On the other hand, the REITs that didn't do so well were among the lowest-ranking in "say-on-pay" voting among publicly traded companies.
The other thing I would mention goes back to succession planning. I think that's a challenge a lot of REITs will face and too many only begin to deal with it at the last minute.