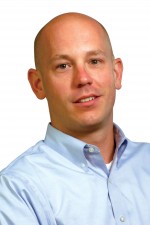 I'm not much for nostalgia.Never really give much thought to "days gone by" or spend a lot of time reminiscing. Maybe that's because with three small children, there is always some immediate crisis, drama or chaos that needs my attention.That was why I was lukewarm about attending my 20-year high school reunion. I have long since moved away from the upstate New York town I grew up in and so have my family and the select group of friends whom I have kept in touch with. It isn't that I didn't have good memories of that time, but I figured if I hadn't spoken to, or even thought of, the vast majority of these people in the past two decades, what was the point in going back.
My wife, who is big on nostalgia, encouraged me to go. I think she really wanted us to go so she could critique my old girlfriends. But, whatever the reason, the reunion did turn out to be a good time. It was nice to reconnect with those whom I had shared a seminal time in my life with.
The Class of 1993-1994 certainly produced more than its share of the REIT industry's heavy hitters.
The REIT industry is also recognizing an important 20-year anniversary for the Class of 1993-1994. With the dawning of the Modern REIT Era having just begun, nearly 90 companies went public in that historic two-year period. As much as the industry looks back on the importance of the IPOs of Kimco Realty Corp. (NYSE: KIM) and Taubman Centers (NYSE: TCO), the weight and validation the industry received from this wave of companies going public cannot be over stated.
Of course, a lot can happen in 20 years. Not all of those 90 companies are still with us today. Some companies changed names, were acquired or went back into private hands. But, like most reunions, the classmates who went on to excel really stand out. The Class of 1993-1994 certainly produced more than its share of the REIT industry's heavy hitters, including Simon Property Group (NYSE: SPG), Equity Residential (NYSE: EQR) and AvalonBay Communities (NYSE: AVB), among many others. Importantly, these three companies are among the several REITs from this class currently listed on the S&P indices.
So let's toast this group of REITs that helped cultivate the increased role REITs have come to play in the investment portfolios of many institutional and retail investors. Without their contributions and track record of success, there might not be as much to be nostalgic about.

Matthew Bechard
Editor in Chief