Host Hotels & Resorts Inc., the country's largest lodging REIT, is looking to spread its hospitality around the world.
10/31/2014 | by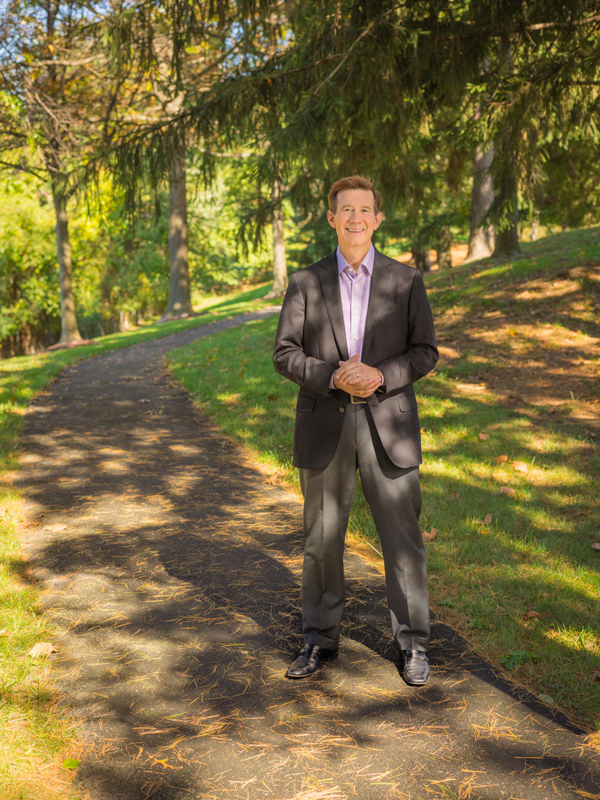 Some seven years ago, W. Edward Walter took over as president and chief executive officer of Host Hotels & Resorts Inc. (NYSE: HST), the country's largest stock exchange-listed lodging REIT.
Walter, who joined Host in 1996 and previously served as CFO, has quietly left his mark on Host, all while steering the $21 billion company through one of the worst downturns in the history of the hotel business. The recovery in the lodging sector is opening up opportunities to expand the company's reach, both domestically and abroad.
Balancing Act
Split from the former Marriott Corp. in late 1993, Host's equity market capitalization (more than $17 billion as of the second quarter) is four times larger than that of its closest competitors in the lodging REIT sector. The Bethesda, Md.-based company owns one of the country's largest portfolios of luxury and upper-upscale hotels, including such iconic properties as the New York Marriott Marquis in Times Square, the Manchester Grand Hyatt San Diego, the Westin Kierland Resort & Spa and the Fairmont Kea Lani in Hawaii.
In recent years, Walter who served as NAREIT Chair in 2013, has overseen a successful push to strengthen the company's balance sheet. Today, Host has one of the lowest leverage levels among blue-chip REITs, boasting a debt-to-EBITDA ratio of three times as of the second quarter. The company has $1.2 billion of liquidity, including $440 million in cash, according to a report by Stifel Nicolaus & Co.
"This is a sector that has suffered disproportionate pain because of poor balance sheet management. Host is really leading the way in terms of balance sheet strength," says Lukas Hartwich, an analyst with Green Street Advisors.
Last year, Standard & Poor's became the second bond rating agency to upgrade Host's senior unsecured debt rating to investment grade. Thanks to the investment-grade rating, Host is now one of the few lodging REITs with access to the unsecured corporate bond market. Last summer, the company raised its dividend by 33 percent based on the strength of its balance sheet and earnings growth.
"Having a strong balance sheet creates a great foundation for a company that is operating in a very cyclical business," Walter says. "Being solidly investment grade gives us access to a deeper pool of capital and to cheaper capital. We can comfortably raise capital no matter what the situation. In a tougher period, we will be positioned to play offense while others in our sector are playing defense."
Gateways to Growth
Under Walter, Host has also put an emphasis on owning properties in gateway markets, partly because the high costs and difficulties associated with development in these markets help keep a lid on competition. Over the past five years, the company has made acquisitions in major cities including Chicago, Washington and New York. In the same period, Host has sold assets in Atlanta, Dallas and Portland.
The company's focus on gateway markets is part of a larger portfolio repositioning strategy that has been underway since 1999, when Host became a REIT. Since then, the company has been shedding assets in secondary markets and near airports. Now, it's focusing on acquisitions in major cities and resort communities.
"Host has found that growth rates have been better in urban and resort markets. In many cases, these markets have inherent barriers to new supply," says James Sullivan, an analyst at Cowen and Co. "Suburban markets generally have few barriers to entry of new supply and lots of competition from potential new construction and limited-service hotels."
Today, more than 75 percent of Host revenues are generated by hotels located in its target markets, which include New York, Boston, Washington, Miami, Chicago, Houston, Seattle, San Francisco, Los Angeles, San Diego and Hawaii. Fifteen years ago, about 40 percent of its revenues came from hotels in suburban markets and near airports. Today, such hotels generate less than 20 percent of total revenue.
Since 2010, Host has made $2.5 billion worth of acquisitions in its target markets both in the U.S. and abroad.
"We have been enhancing our presence in markets that are 24/7," Walter explains. "People want to be in these places for business and on the weekends because there are fun things to do, and that ensures that we don't see too many weak periods with low demand."
International Host
In all, the company owns nearly 100 properties in the United States, including top resort hotels such as the Ritz-Carlton in Naples, Fla., and 15 properties abroad, giving it a total room count of about 60,000. It also holds interests in five joint ventures, including one in Europe that owns 20 hotels and one in Asia that has stakes in hotels in Australia and India.
Host has owned hotels in Canada and Mexico for more than a decade. It acquired its first hotels outside North America in 2006 when it made a $4 billion portfolio acquisition from Starwood Hotels & Resorts Worldwide Inc.
Host's international hotels include such trophy properties as the Hotel Arts in Barcelona; the Le Meridien Piccadilly in London and the Renaissance Paris Vendome Hotel. "Just having any exposure to international markets makes Host stand out from its competitors," says Rod Petrik, a managing director at Stifel Nicolaus.
This year, Host's hotels abroad, particularly those located in Latin America, have been among its best performers, according to Stifel Nicolaus. The company's wholly owned international portfolio saw revenue per available room (RevPAR), a critical performance metric for hotels, grow by more than 16 percent in constant dollars during the second quarter, according to Stifel Nicolaus. RevPAR for Host's Latin America portfolio rose by more than 40 percent, thanks in part to business generated by the 2014 World Cup in Brazil and to the completion of renovations at the JW Marriott Hotel Mexico City, Stifel Nicolaus reports.
Over the next several years, Host, which also has an office in Singapore, is expected to make additional acquisitions outside the United States.
"We would expect that five years from now, we will own a bit more internationally than we do today as a percentage of overall assets, probably in the 10 percent to 12 percent range," Walter says. "We think of international markets as a way to increase our opportunity set. We see fewer competitors in foreign markets with the asset management and design and construction expertise we have. So that is a competitive advantage for us internationally."
Domestic Recovery Underway
In the United States, Host is benefitting from a recovery that still has plenty of room to run, according to Walter. Strong demand growth, fueled in part by a spike in international travel to the United States, and little new supply have helped the industry bounce back, despite the slow pace of economic growth. Annual supply growth has been less than 1 percent on average, compared to the long-term industry average of more than 2 percent per year, he points out.
"While revenues didn't grow as quickly as we would have hoped at the start of the recovery, the slower nature of the recovery suggests we will see a nice extended rebound," Walter says.
Host Hotels & Resorts At A Glance:

6903 Rockledge Drive, Suite 1500
Bethesda, MD 20817

Phone: 240-744-1000

Website: www.hosthotels.com

Management Team:

Richard E. Marriott
Chairman

W. Edward Walter
President & CEO

Elizabeth A. Abdoo
EVP, General Counsel & Secretary

Minaz Abji
EVP, Asset Management

Joanne G. Hamilton
EVP, Human Resources

Gregory J. Larson
EVP & CFO

James F. Risoleo
EVP & Managing Director, Europe

Struan B. Robertson
EVP & CIO

Gee Lingberg
Vice President, Investor Relations
 
Since the start of the recovery, demand for hotel rooms has been buoyed by a spike in international tourism. After the Sept. 11th terrorist attacks, visits from abroad to the United States dropped precipitously because of long wait times for visas, particularly for travelers from Latin America and Asia, regions where growing wealth has fueled strong demand for international travel, Walter explains.
International travel to the United States from Korea, China, Brazil and Argentina–all countries with growing middle classes–has been rising at a rate of 20 percent a year, he says. International travelers are critical to the health of the hotel industry because they tend to stay in hotels for longer periods of time than domestic travelers and generally spend more on lodging, dining and shopping. According to a report by Green Street, international travel accounts for about 20 percent of total U.S. hotel demand.
"The level of demand growth we have seen has been quite good thanks in part to strong international travel growth, and we would expect that to continue for the next several years," Walter says.
In another sign that the domestic hotel sector is staging a full recovery, group business–generally defined as 10 or more rooms booked for a particular occasion–has surged. During the financial crisis, group business took a much greater hit than transient business because corporate spending on travel and events seized up more than it has during past downturns.
The recent rebound in group demand has been fueled by an uptick in corporate spending on conferences. As the job market has improved, companies have begun to spend more money on hotel-based events, including training-related conferences and meetings designed to increase employee-retention rates.
Given its big concentration of hotels near large convention centers and in tourist-heavy markets, Host can capitalize on the rebound in group business, according to analysts. "One of the factors that has been helping Host is that their business is more skewed than other hotel REITs toward group demand, which has been strengthening nicely and should continue to do so for a while," Sullivan says.
Adapting to the Market
As Host continues to scout for acquisitions, it is taking a slightly different approach to U.S. markets than it has in the past. Given the intense competition among investors for trophy properties, Host is eying opportunities to add value, such as the 151-room Powell Hotel in downtown San Francisco acquired earlier this year. Host is spending $22 million on a redevelopment of the boutique hotel. The company now owns a few similar hotels that are not affiliated with major brands, but Walter says it is likely to acquire more of such properties in its target markets.
Host, he adds, is also seeking to acquire so-called soft-branded hotels. These are affiliated with major brands but designed to appeal to travelers who want a hotel experience that is out of the ordinary. Soft-branded hotels include upscale properties that are part of Marriott's Autograph Collection and Starwood's Luxury Collection. In some cases, Host is looking to redo existing properties as soft-branded formats, according to Walter.
"At the higher price points, these hotels are designed for travelers interested in having a different experience than they would get at a traditional branded hotel. These hotels appeal a bit more to leisure travelers, but also to the regular business traveler who wants something unique," Walter explains.
Furthermore, Host has made a foray into the select-service niche, one of the fastest-growing segments of the hotel business. Last year, Host acquired the 426-room Hyatt Place Waikiki Beach in Honolulu, which had recently undergone a $45 million renovation. That year, Host also announced a joint venture with White Lodging Services to develop a 255-room Hyatt Place in downtown Nashville.
Given Host's already-large size, analysts seem to agree that it will be tough to move the needle much through acquisitions. Yet, Walter maintains that the company is not interested in simply getting bigger. Host, he says, is highly focused on improving its existing portfolio, whether through redevelopment of its existing assets or achieving better operating results.
"We don't strive to be bigger, but better," Walter says.