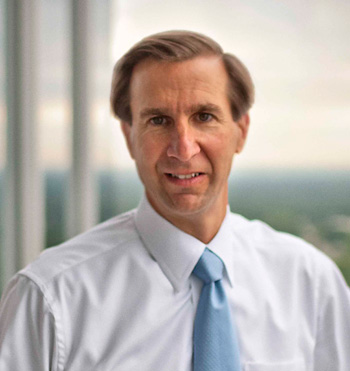 With my term as NAREIT Chair beginning in November, I express my and NAREIT's deep gratitude for the hard work of my predecessor, David Neithercut. David and other NAREIT Chairs before him have played key roles in helping guide us through changes in the financial markets, regulatory environments and culture at large. It is truly an honor to assume this role.
Change will again be a major theme in our industry in the coming year. At the end of August 2016, stock exchange-listed Equity REITs and other listed real estate companies are moving from the Financials Sector into a new 11th headline Real Estate Sector within the Global Industry Classification Standard (GICS). GICS frames much of the product development, investment research, media coverage, and investment strategies of both institutional and individual investors. As a result, REITs will command more attention from the investment community, along with greater shares of their asset allocations.
The changes to GICS demonstrate that 55 years after Congress created REITs, the industry has never been stronger. Public REITs now oversee approximately $2 trillion in real estate assets, and they are asserting themselves as best-in-class owners and operators of real estate across a wide range of sectors. From offices to warehouses to cell towers to hospitals to apartments, REITs continue to play a dynamic and integral role in supporting the U.S. economy.
REITs also have continued to provide strong returns and highly sought-after dividend income for investors. In addition, investors enjoy the diversification benefits that REITs offer to their portfolios.
The secret to the industry's success is embedded within the REIT approach to real estate investment, which was once realistic for only a small class of wealthy investors. The rise of publicly traded real estate companies has turned investing in real estate into a viable option for anyone with enough money to buy one share of stock.
As publicly traded companies, REITs also operate with the discipline required by the public markets including sophisticated balance sheet management and high standards of corporate governance. The wisdom of that discipline is bearing itself out with a rise in interest rates now seen as a matter of when, not if. Solid market fundamentals and conservative capital structures have positioned REITs to hold steady in response to any gyrations in the capital and equity markets.
NAREIT spreads the word about all of the advantages of REIT-based real estate investment to a wide range of audiences in a variety of ways: constructive dialogues with policymakers; news and analysis through REIT magazine and REIT.com; outreach meetings with institutional investors; major industry events, such as REITWorld and REITWeek; and more. As the industry continues to grow and mature, we're seeing the widespread recognition of NAREIT's message.
We are fortunate to have a talented and driven team within NAREIT, a team which invests significant time listening to its membership. I look forward to the coming year and continuing to support all of the work NAREIT does to help the industry thrive.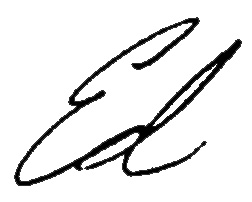 Ed Fritsch
NAREIT Chair
President & CEO
Highwoods Properties, Inc.