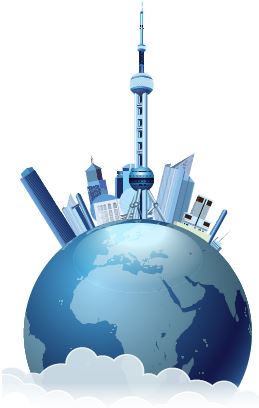 Significant demographic shifts, including increasing urbanization, the longer life spans of baby boomers and the differentiated lifestyle patterns of millennials, are increasingly challenging the corporate world, policy-makers and government agencies. In addition, they are facing concerns over security, climate change and resource scarcity.
Urban policy makers are considering innovative ways to use technology to manage cities amid the changing expectations of the growing urban population. Many governments across the world are making budgetary allocations and even considering public-private partnership models for developing smart cities, or cities of the future, as a solution to this conundrum.
Smart cities are built upon investments in human and social capital, traditional infrastructure and disruptive technologies. These investments fuel sustainable economic growth and a high quality of life, with wise management of natural resources, through participatory governance.
In my hometown of Chicago, the local government plans to make the city smarter with the launch of the Array of Things project, a collaborative effort with academic and research associations. The project will use sensors to provide location-based, real-time data on the city's environment, activity and infrastructure. The effort aims to equip decision- makers with information that can enable specific actions to make the city more livable, more efficient and healthier.
Naturally, the built environment plays a pivotal role in urban planning. The question that buildings owners need to ask themselves: Are you deploying technology innovatively and effectively to prepare and respond to the rapidly changing ecosystem?
Many real estate companies today may believe that smart cities are unlikely to impact the existing built environment or that any impact is far out into the future. However, some of the evolving trends are likely to impact REITs and their properties faster than we think. In fact, the growing government focus itself should compel the industry to prepare and respond to the changes in the ecosystem.
With these thoughts in mind, four themes have emerged that REITs should consider integral to their business strategy. If used strategically and in a timely manner, REITs can use these trends to make their physical spaces future ready:
Future of mobility and the impact of autonomous vehicles;
Occupant health and wellness;
Internet of Things and 3D printing technologies; and
Demographic data and predictive analytics.
REITs should recognize that their business models will need to evolve with the changes in their ecosystem. They will potentially benefit from reimagining their business strategies and considering innovative ways to execute on them. With that, REITs will be ready to help build the cities of the future.
Bob O'Brien is Deloitte's global and U.S. Real Estate Leader.