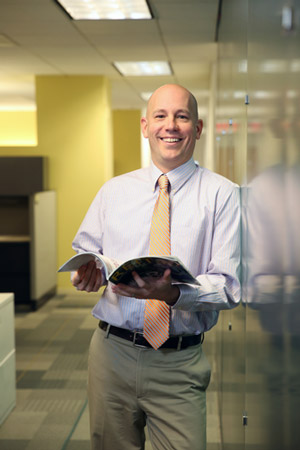 When I joined NAREIT in 2001, I was full of energy and ideas, but very little REIT knowledge. I was hired to reshape the industry's flagship magazine, and to do that, I needed a crash course in REIT 101. And I needed it quickly and in layman's terms.
Fortunately, waiting for me on my desk when I arrived was a well-worn copy of Ralph Block's "Investing in REITs." Like it has done for countless investors over the years, Ralph's book took complex concepts and made them accessible by clearly articulating the attributes of real estate investment through REITs.
Ralph passed away in September following a long battle with pancreatic cancer. As the REIT industry gathers in Phoenix for NAREIT's annual convention, I wanted to pay tribute to one of the most eloquent and effective advocates our industry has ever known.** A lawyer by training, Ralph began investing in REIT stocks in the 1970s and became a full-time investor and advisor in the 1990s. It was at his urging that Milton Cooper decided to take Kimco Realty Corp. (NYSE: KIM) public and, in turn, tip the first domino in the creation of the Modern REIT Era.
Ralph firmly believed in the benefits of real estate investment through REITs, so much so that his license plate read "REITDOG." For his many accomplishments and contributions to the REIT industry, he received NAREIT's Industry Achievement Award in 2004.
For me personally, in addition to his book, Ralph was the first person I interviewed for a story in the magazine. He was extremely gracious—a few simple questions turned into a nearly two-hour education. That was Ralph.
Over the years, I had the pleasure of speaking with Ralph fairly regularly. He was a trusted resource, a valued columnist and a fountain of knowledge. In addition to his contributions to investing blogs like The Motley Fool (where he went by the apt pseudonym "REITNut"), Ralph wrote dozens of columns for REIT magazine and even appeared on the cover of a 2006 issue.
His style was warm and witty, and he was always insightful. He will be missed, but his impact will carry on in the words he left behind.
"'Investing in REITs' is intended to provide investors and others with a basic understanding of these interesting critters, who have treated me and my fellow REIT shareholders very well over many decades. … I have done the best I could, but only you, dear reader, can judge whether I've succeeded."
Mission accomplished. Thank you, Ralph.