Weingarten Realty Investors CEO Drew Alexander has helped transition the family business to build sustained success in shopping centers.
11/11/2016 | by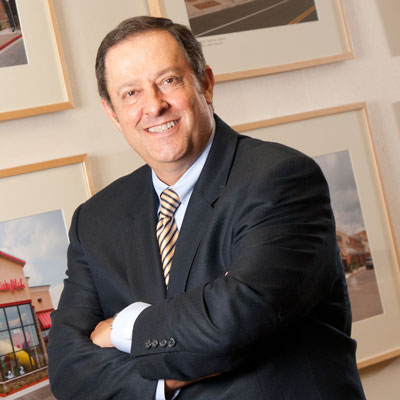 Drew Alexander has some advice for aspiring real estate executives that you wouldn't expect from the CEO of a publicly traded REIT with a market cap north of $5 billion.
"Shut the computer down, don't look at stock screens," says the president and CEO of Houston-based Weingarten Realty Investors (NYSE: WRI). "Especially today, in this crazy digital world, it's important to block out some amount of time where you just think about the big picture, about what is important to the business."
The importance of contemplative leadership and working smarter has been driven home in his more than 50 years working for the company his family founded, according to Alexander. Harris Weingarten, a Polish villager who first came to America in the 1880s, started a successful grocery business. Joe Weingarten, Harris' eldest son, founded Weingarten Markets Realty in Houston in 1948, using the company to build supermarkets for his father's grocery business. Joe Weingarten eventually expanded into developing shopping centers, concentrating on relationships with retailers such as supermarkets, drug stores and discount stores.
One of Harris' grandsons, Stanford Alexander, joined the realty business in the 1950s and later led the company's move to go public as a REIT in 1985. The supermarket business that started the ball rolling was sold in 1980.
Up Close

AGE: 60
EDUCATION: University of Pennsylvania/University of Texas Austin, BBA with focus
in real estate
FAMILY: Wife and two children
HOBBIES: Tennis, golf
CURRENTLY READING: "The Great Debate:Edmund Burke, Thomas Paine, and the Birth of Right and Left" by Yuval Levin
FAVORITE FILM: "The Godfather"
PROFESSIONAL/COMMUNITY ACTIVITIES: Director for Texas Medical Center, the Endowment Board of the Houston Food Bank, and the Gladney Fund. Member of NAREIT's Advisory Board of Governors
As young as 7-years-old, Drew Alexander, Stanford's son, used to help Weingarten supermarket shoppers unload their carts in the 1960s. He grew up in the family business and eventually became CEO of the REIT that grew out of that grocery store in 2001.
Over time, he has spearheaded a transformation of the company, selling off smaller retail properties and a portfolio of industrial assets with limited growth prospects to buy larger assets in high-barrier-to-entry markets and wealthier zip codes. That has been accomplished while simultaneously strengthening Weingarten Realty's balance sheet.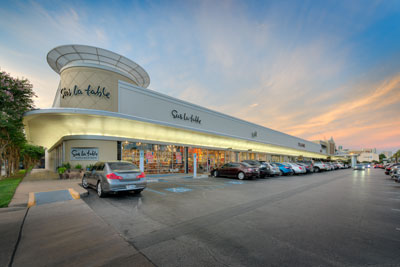 The company now owns a well-fortified portfolio of more than 240 shopping centers in 18 states and the District of Columbia. Its assets are currently valued at $4.5 billion. Alexander, who serves on NAREIT's Advisory Board of Governors, recently spoke with REIT magazine about retail real estate, the evolution of shopping centers, Weingarten's transformation and how the company has positioned itself to boost performance in the coming years.
REIT: Tell us about the portfolio transformation over the past several years. What was the genesis behind that effort?
DREW ALEXANDER: In early 2011, we started to think about the lessons we learned in the downturn, where the REIT space was, and we thought it made sense to transform the portfolio to focus it more geographically, to sell off some of the smaller shopping centers and independent supermarkets. We felt that they were good locations, but it was very hard to communicate that to Wall Street. We focused the portfolio on more densely populated urban areas.
REIT: What were some of the plan's specifics?
ALEXANDER: We announced it as a five-year plan. We did finish last year—earlier than projected—but we were deliberate about it. In that period, we sold about $1.5 billion of assets, and purchased about $500 million. So we now have a higher valuation per dollar of net operating income (NOI). We also financially strengthened the company tremendously. It has been very successful in terms of the operating metrics, same property NOI, occupancy, rent growth, as well as the demographic metrics.
When comparing the characteristics of assets we sold with those of the new properties, average household income is 6 percent higher, and population is 45 percent larger. The percentage of college graduates is 51 percent higher. Supermarket sales are up 68 percent. So we still use our local resources—our boots on the ground—to pick the best locations within a market to find the things we can add value to that the market doesn't fully appreciate. Today we're looking at about 25 different markets basically across the southern and western United States. We're a lot more focused than some of our peers.
REIT: How is the modern-day shopping center evolving, given the increasing market share of e-commerce in retail?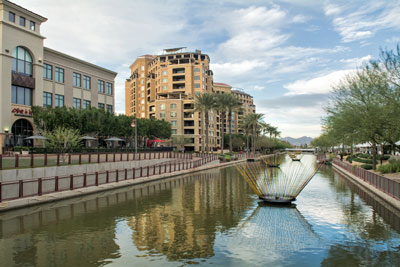 ALEXANDER: We don't see an enormous, dramatic change. We have been in business 60-plus years and have always leased to supermarkets and other basic goods and services.
Obviously, the kinds of services our tenants provide have expanded over 60 years—leases to haircutters, cleaners and restaurants have been around. Now we have retailers such as day spas and health clubs. Sites for different medical uses are huge today and are likely to grow, given the aging of the baby boomers and the impact of the Affordable Care Act.
REIT: You have described a lot of the tenants at your centers as "internet resistant." What defines these types of retailers?
ALEXANDER: A big part of the reason our portfolio is so internet resistant is that the gross profit margins of most of what our tenants sell [don't] allow for profitable free delivery. So in some cases right now, some businesses shipping product are not making money and are trying to grow market share. They are subsidizing delivery.
We don't think that free delivery can be done forever. Eventually the market will sort that out.
"We don't think free delivery can be done forever. Eventually the market will sort that out." –Drew Alexander
REIT: And with 75 percent of the centers in Weingarten's portfolio anchored by a supermarket, I would imagine that also insulates against the impact from e-commerce.
ALEXANDER: It comes down to the costs. The average gross profit margin for supermarkets is 25 percent. So for a $100 basket of groceries, there's a $25 gross profit. Most people estimate that is what it costs to deliver the groceries. Until the drones come and it is all automated, I don't think you can deliver the groceries and make money at it. That's before you get to the problems of the freshness of the produce.
REIT: While Houston is just a part of your portfolio, the assets here have gone through a transformation themselves. What was the driver to concentrating your Houston portfolio more to the west side of the city, whereas before it was throughout the metro area?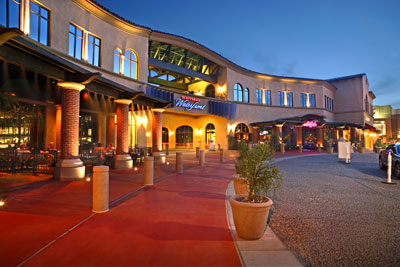 ALEXANDER: Houston is statistically among the most multicultural cities in the country. It is a wonderful place that has seen incredible job growth over the last number of years. We sold a tremendous number of properties in whole or part, some into joint ventures and keeping some of the management. Again, we focused on the areas where income is strong and density is strong. Today, 75 percent or so of income comes from really strong centers, which are in or near the so called—"super zips"—the top 5 percent of zip codes in terms of per capita income and college graduation rates.
REIT: What role do the small shops play in your portfolio?
ALEXANDER: The whole premise of the shopping center business for the last 60 years is the anchor tenants being the traffic. That benefits the small shops.
The percentage of service-oriented small shop tenants has increased and, in turn, is driving more traffic to the shopping centers, and the anchor tenants see the value they are adding to centers.
"The percentage of service oriented small shops has increased and, in turn, is driving more tenants to the shopping centers." –Drew Alexander
REIT: How does redevelopment play a role in your strategy?
ALEXANDER: Redevelopments are about adding square footage. So in an anchor tenant world, you really have to work closely with your anchors. We think we can add $50 million or so to FFO every year, with projects offering double-digit returns. That's a nice addition. If you look out over a number of years, we have a pipeline of well over $500 million in things that we're working on, trying to tee up.
REIT: When you look for properties for your land bank, how do you predict future growth for that area?
ALEXANDER: Coming out of the supermarket business, we have always had a big commitment to market research and demographics. It is an intersection of a certain amount of art and science. You can get all the science, but you still have to add a lot of art and judgment to say "OK, this is where this population is going to go." You are also vetting all this work with the market research department of the anchor tenants.
REIT: Tell us about some of the early jobs you had in the family business, and what made you decide to make a career of it?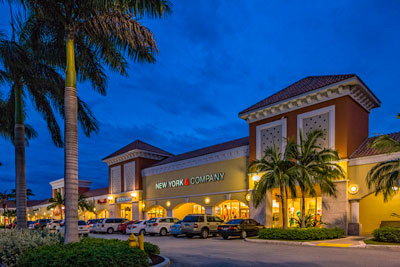 ALEXANDER: I started out on the supermarket side of things when I was about 7 years old, helping customers unload their shopping carts to be checked out. That progressed through a bunch of different jobs, such as stocking and carrying out. As a teenager, I moved more into property management, principally in apartments that we had. In college, I got more involved working in management information systems. After college, I started working here, intending to go to law school in a year or two, but I really found working in real estate too much fun: the retail part of it and the people. You need a variety of skills such as sales, negotiation and an ability to be analytical. You need knowledge of the law, construction and geography. You have to put it all together. It was just a tremendous amount of variety. I found it all fascinating, so I have been working here full-time for 38 years.
REIT: What traits are necessary to be successful as an upper-level REIT executive?
ALEXANDER: I don't think it's different from any other leader. Real estate is very financial and is also a very visual business. A lot of the general leadership principles apply. A leader needs to lay out a vision and balance a certain amount of dictatorial direction and democracy. A leader needs to have good people who know more about their subject matters than anyone else, and then coordinate all that.