As a portfolio manager with LaSalle Investment Management, Lisa Kaufman is responsible for managing separate account portfolios of public North American property companies and the North American portion of LaSalle Securities' global securities portfolio accounts.
Having recently joined the Nareit Real Estate Investment Advisory Council, Kaufman spoke with REIT magazine about sustainability, active fund management, the changing world of retail and more issues in institutional real estate investment today.
Q: What property sectors will produce the most alpha for investors over the next five to 10 years?
We believe the long-term performance of REITs is driven by the fundamentals of a company's real estate portfolio and the management team's ability to add value to that portfolio. We focus on looking through market noise and focusing on real estate with a belief and expectation that fundamentals will ultimately drive stock performance. It's easier to identify the sectors and geographies that have the strongest growth prospects than it is to identify the stocks that will have the strongest returns.
The global macro outlook drives our assumptions, but it's all about relative value. We are looking for companies that we believe are being mispriced by the market. At times those companies are in markets or sectors with a tailwind, but sometimes they are not.
We see value in some of the core property sectors, including the higher-quality retail formats which are so underappreciated today by investors around the world. We also like some of the more popular tech-oriented real estate sectors, most notably the cell tower companies. There is a long runway for internal growth through densifying existing towers without a lot of capital expenditure required.
Q: In your estimation, how are mall and shopping center REITs adjusting to the rapid expansion of e-commerce companies?
There is no question that e-commerce is impacting brick-and-mortar retail. The retail REITs aren't competing head to head with the likes of Amazon, Zappos and eBay, but there is a limit to what a landlord can do to combat the pressure. It is the retailers that will have to provide what the consumer really wants, which is a seamless omni-channel experience. The retail REIT's job is to make centers more experiential and drive convenience and value to customers. Whether it's through curation of tenancy or greater use of technology in marketing and services, landlords are definitely investing in their centers.
Despite the signals from the stock market, though, we do not believe physical retail is going away. We believe that the narrative around retail has become much worse than the reality, particularly for high-end centers. High-quality brick-and-mortar locations are a critical component of the omni-channel retailing strategy. Recent store closing activity tends to be concentrated in lower-quality centers. Concurrently, we see on-line retailers such as Warby Parker, Bonobos, Blue Nile and most notably Amazon, expanding their physical footprints, validating the importance of brick and mortar in an omni-channel distribution model.
Q: Active versus passive is such a hot topic in investing lately. What's the case for why active management can work in the REIT space?
While passive management has become increasingly more popular, and it may be well suited for certain asset classes, we believe certain specialty asset classes, such as the real estate sector, are better suited to active management. In such niche investment types, there is an increased potential for specialists to gain an informational advantage.
REITs lend themselves to fairly precise estimates of intrinsic value, and the performance of REITs over the long term is driven by the real estate and management's ability to add value to the portfolio. With LaSalle's access to the JLL platform, we are in a unique position to drive value. The real estate sector is frequently mispriced. REITs tend to attract yield-oriented investors that are more focused on dividend yield and valuation metrics like P/E multiples. Often, these valuation approaches fail to consider differentiating factors like capex and long-term growth potential, which are key drivers of a company's value. 
Q: How can REITs best complement a private real estate portfolio?
Publicly traded REITs are materially underrepresented in most institutional real estate portfolios. This has become more evident in the wake of last year's GICS sector reclassification which placed equity REITs in a stand-alone real estate sector.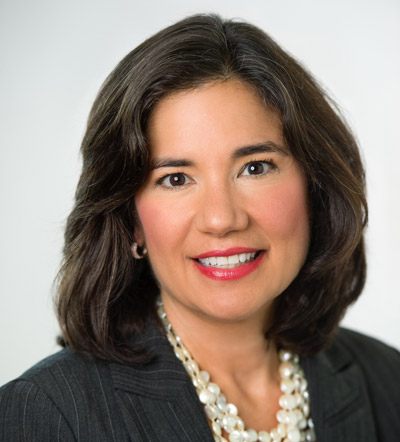 We spend a lot of time educating investors on the benefits of REITs to a well-diversified portfolio. REIT investments can also complement a private real estate portfolio. By combining global REITs with private real estate, we expand the investable universe while providing an attractive and efficient way to invest globally. Global REITs offer access to many specialty sectors with high-quality assets and best-in-class operators, such as regional malls, residential, self-storage, data centers and cell towers. These sectors are difficult to own privately in various parts of the world.
By combining REITs and private real estate investments, investors are likely to see higher risk-adjusted returns than either strategy on its own. 
Q: How does sustainability factor into LaSalle's real estate investment management?
As responsible investors, we recognize the need for, and benefit of, global guidelines to maintain a stable environment, accelerate innovation and continued pursuit of a forward-looking agenda.
The real estate industry has an obligation to play a significant role in reducing carbon emissions. We invest in many REITs that are at the forefront of green initiatives. Those investments are not just the right thing to do, but also smart business. By reducing expenses and broadening a property's appeal to a more environmentally sensitive tenant base, REITs are doing well by doing good. We also continue to collaborate with REIT management teams by evaluating companies on their sustainability efforts and factoring that into our valuation framework. 
Lisa Kaufman is a managing director of LaSalle Investment Management Securities. She has been with the firm since 1994. Kaufman serves on Nareit's Real Estate Investment Advisory Council and the Dividends Through Diversity initiative's steering committee.