REITs are warming to mixed-use developments that fit multiple property types into a greater whole.
10/31/2017 | by
Some REITs are finding that major mixed-use developments are no longer an exotic niche for specialists, but rather a logical response to several converging trends.
Executives, consultants and analysts advise that mixed-use projects can be tough to execute. They require adequate human capital for each of the property types involved in a given project 
and sophisticated analysis of the interaction of the property types. 
However, such projects also present the possibility of extraordinary—and extraordinarily long—returns on investments by creating diverse ecosystems of occupants that complement and build upon one another. When things go right with such projects, each new phase generates premium returns based upon the favorable characteristics of the communities that were built earlier.
"For mixed-use developments, we look at the sum of the parts, the value of residential, office and the retail," says Eli Holden, a research analyst covering REITs for Centersquare Investment Management. "However, you do need to holistically ask if it is worth more than what the public markets perceive it when you look at the properties as a growth platform. Those that have that quality get a higher valuation."
Defining the Form
Defining what constitutes a mixed-use development is more challenging than pure-play projects in other property sectors like retail, office and apartments.
For some analysts, mere colocation of different property types adjacent to one another may be sufficient to qualify. But many impose a definitional requirement that there be some integration of all the components of the project into wholes that are greater than the sums of their parts.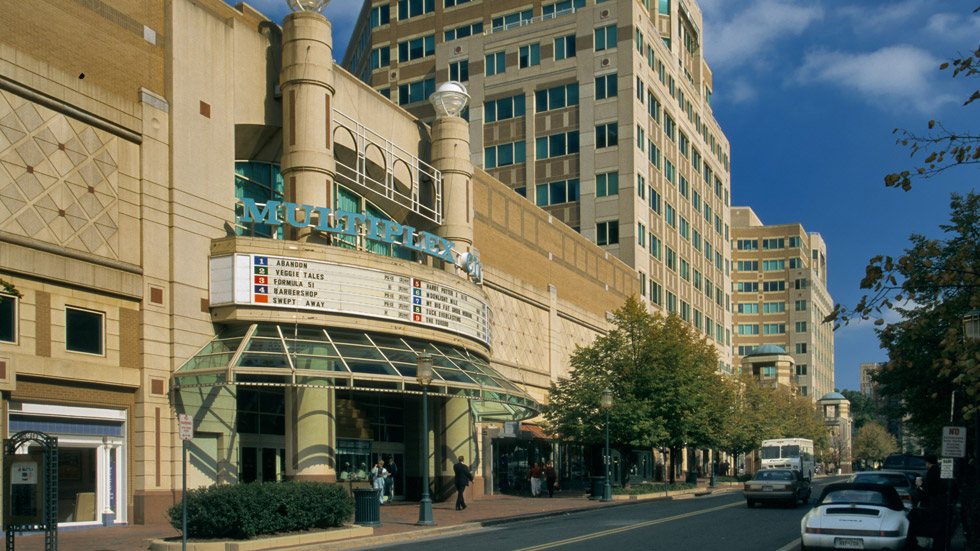 Finding solid data on mixed-use projects under development can be tricky. Data from real estate research firm CoStar do suggest that REITs' investments in mixed-use developments, defined as investments in two or more property types in the same development, are on the upswing in terms of transaction dollar volume. 
Additionally, most REIT executives and real estate analysts and consultants who spoke to the magazine for this story also agree that, anecdotally, there has been an apparent increase in the volume of REIT investments in new mixed-use developments, fed by increased focus on high-density projects, particularly those dominated by retail components.
Real estate research and advisory firm Green Street Advisors has found that prior to the Great Recession, development by strip center REITs in some key markets often relied on future heavy population growth to fill in around the new suburban retail projects. That proved to be inaccurate for many projects when housing development failed to materialize as expected.
Green Street found more recently that strip center REIT developments have taken a different tack by focusing on areas with much higher population density and higher income.
Such trends feed into more mixed-use developments, according to Mathew Kirschner, vice president and associate portfolio manager of real estate securities at Cohen & Steers Capital. Management, Inc. "As more development happens in more urban or dense suburban locations, to make the economics work, you may need more than one asset type."
The Prize
The most experienced and skilled mixed-use practitioners have been amply rewarded.Federal Realty Investment Trust (NYSE: FRT) developed such successful mixed-use neighborhoods as Santana Row in San Jose, California; Pike & Rose in North Bethesda, Maryland; Bethesda Row in Bethesda, Maryland; and Assembly Row in Somerville, Massachusetts.
The stability of Federal Realty's mixed-use-development-focused model is demonstrated by its payment of quarterly dividends to its shareholders continuously since its founding in 1962. It has increased its dividend rate for 50 consecutive years. Net income over the past three years has climbed from $172 million in fiscal 2014, to $218 million in fiscal 2015, to $259 million in fiscal 2016. In the second quarter of 2017, its overall portfolio was 94.5 percent leased as of June 30, flat from a year earlier. 
Many users prefer mixed-use environments, which is often reflected in rents achieved versus stand-alone projects, says Owen Thomas, chief executive officer of Boston Properties, Inc. (NYSE: BXP). Boston Properties specializes in offices, but it also owns some mixed-use development projects, including the Prudential Center and Kendall Center in Cambridge, Massachusetts, and Reston Town Center in Reston, Virginia.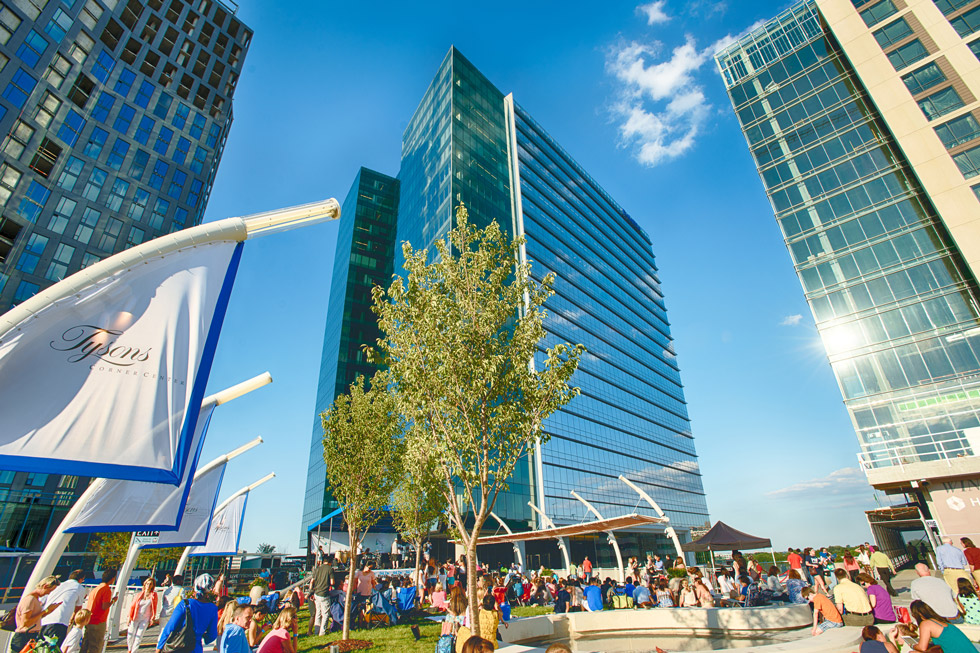 "Mixed-use developments are valued as the sum of their underlying parts," Thomas says. "Any premium in valuation is associated with additional rent that can be achieved by an asset being part of a mixed-use development." He points to Reston Town Center as an example of a place where strong rents are supported by the diversity of uses and programming.    
In recent years, Boston Properties has become more interested in retaining ownership of the non-office mixed use elements in its mixed-use developments, Thomas says.
The company is currently developing a major development in Boston, Hub on Causeway, as part of a joint venture. It will include a 1.5-million-total-square-foot complex with a 440-unit residential 
property, a 260-room hotel, 210,000-square feet of retail and 700,000 square feet of office space.
Mall REIT Macerich (NYSE: MAC) is another REIT with a history in mixed-use development. The company currently owns 54 million square feet of real estate consisting primarily of interests in 48 regional shopping centers.
Many observers point to projects such as its Tysons Corner Center in Northern Virginia as demonstrating the strength of the mixed-use model when executed properly. Macerich in 2014 introduced Tysons Tower, a Class A office building and elevated plaza that links elements of a new urban hub around the company's high-performing mall. In 2015, Macerich completed this significant expansion project with the opening of VITA luxury residences and the Hyatt Regency hotel.
As of early December 2016, Macerich reported that Tysons Tower was 96 percent leased. VITA residential tower was 95 percent leased. Macerich reported that Tysons Corner Center mall has a 97 percent occupancy rate with sales of $982 per square foot—a 20 percent increase over the preceding five years.
And near Tysons Corner, AvalonBay Communities, Inc. (NYSE: AVB) partnered with Edens to develop Avalon Mosaic, a mixed-use project with retail and 531 apartments and 114 townhomes that was completed in 2014, about one mile from a Washington Metropolitan Area Transit Authority train stop. Matthew Birenbaum, AvalonBay's chief investment officer, notes that despite flat rent growth in the Washington, D.C., area, Mosaic exceeded the company's pro forma revenue estimates more than any of its other development projects completed that year.
Not for Everyone
On the other hand, many REIT market observers warn that companies attempting to enter the mixed-development world will face a much different and more challenging experience and a more skeptical reaction from investors, at least initially. They note that those involved must have managerial mastery and staff experience for each different property type involved and be able to monitor and adjust to very different market cycles for each.
An eye for properties that make good candidates for such projects and the financial wherewithal to acquire the land in premium locations are also important, says Don Briggs, executive vice president of development at Federal Realty.
"You are dealing simultaneously with multiple different product types with different cycles, different demand generators and different fundamentals in the market for each form that are rarely in sync," says Briggs. "There is a cost premium in developing vertically and integrated, and they take longer. Our projects are multiple, long-term neighborhood creations in areas that tend to be urban and on land previously developed, which raises brownfield and environmental issues because you are introducing a more urban scale. There is a ton of complexity."
"To get the pieces to work together involves risks on a number of sides, including the length of time, construction costs and leasing risks," says Cohen & Steers' Kirschner. "While these projects can generate premium returns, if even one component has troubles, it can suppress returns. You need them all to succeed." 
Divide and Conquer
One strategy taken by many primarily pure-play REITs is to collaborate in the creation of a higher-end destination community with multiple components, but to only develop and/or own their property types within the mixed-use project. AvalonBay, an apartment REIT, has taken this approach in numerous projects.  
AvalonBay often includes a retail base in the ground floor of its apartment buildings that is developed by itself or partners, a strategy that is also common to office REITs.
"We generally prefer not to own retail if it is a significant part of the program," says AvalonBay's Birenbaum. "But in certain cases, we will, particularly if it is primarily residential and a little retail. Our conclusion is that we would probably on balance prefer to own less rather than more." 
One relatively less risky approach is to acquire a mixed-use development, the only catch being that profitable projects tend to be expensive, and rarely available.
In May 2016, AvalonBay and retail REIT Regency Centers Corp. (NYSE: REG) partnered to buy an existing mixed-use development project, Market Common in Arlington, Virginia, from TIAA-CREF. Afterwards, the two partners subdivided the components of the project so that Regency owned the project's retail space and AvalonBay acquired the apartments.

"Successful mixed-use projects don't come up for sale that often, but sometimes the elements are separate, and you will have the opportunity to buy one component or the other," Birenbaum says.  
Kimco Revitalizing Struggling Mixed-Use Center in Washington Suburb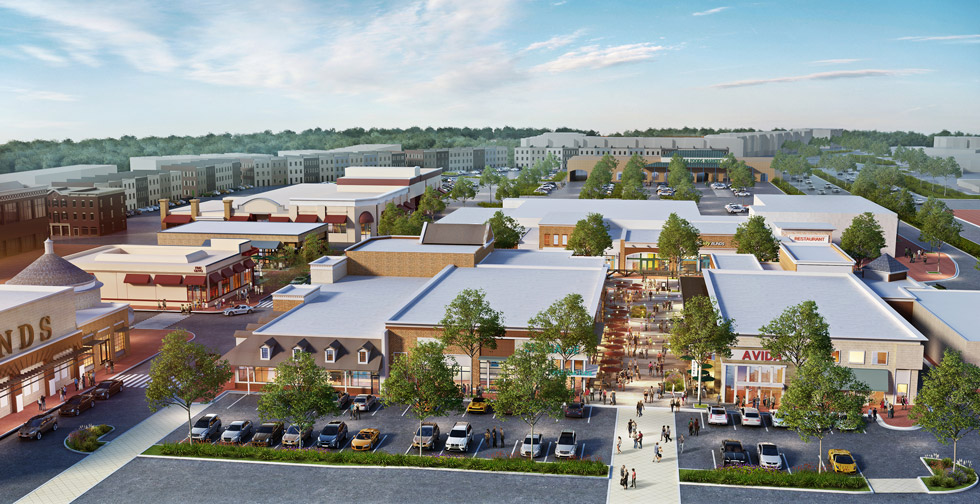 While many mixed-use projects involve new construction or repurposing brownfield sites, in other cases, companies are reinvigorating flailing developments. In a northwest suburb of Washington, D.C., retail REIT Kimco Realty Corp. (NYSE: KIM) is working to restore the original vision of a pedestrian-friendly, live-work-play town center.
The shopping center REIT paid $95 million in 2016 to acquire the 251,000-square-foot Kentlands Market Square in the Kentlands, a master-planned community in Gaithersburg, Maryland. The Whole Foods-anchored open-air center, which also features national tenants such as Starbucks, Michaels and PetSmart, had an occupancy rate of about 70 percent around the time that Kimco purchased it.
"Here we had a site that, through no fault of the prior ownership, had kind of gone into decline in a great market," says Tom Simmons, president of Kimco's Mid-Atlantic region.
Kimco is now busy with the first phase of what will be a multi-year revitalization project.
Simmons says Kimco had tracked Kentlands Market Square for some time before the purchase, attracted by its "phenomenal demographics" and significant barriers to entry. The center has a three-mile population of nearly 110,000 people and a median household income of approximately $100,000. A master plan issued by the city of Gaithersburg in 2008 called for increased density at the site through vertical, mixed-use development.
Local leaders were also eager for change, according to Simmons. "The community was really intrigued by Kimco coming in with the necessary capital and development repositioning expertise to make the project what it should be," he says.
In July, Kimco signed a lease with Cinépolis USA to open a luxury cinema at Kentlands Market Square by the end of 2018. Simmons describes Cinépolis as a "high-end theater" that will mesh with the development's neighborhood family feel.
Meanwhile, the project's focal point will be the revitalization of Market Street, the center's version of main street. That will include creating a new pedestrian walkway, or "paseo," lined with cafes, boutiques and service offerings, Simmons explains. The goal is to "create a sense of place," he notes.
Kimco sees potential for adding additional retail and residential capacity at Kentlands Market Square in the second phase of the redevelopment project.
Simmons says Kentlands Market Square demonstrates "the evolution of where a lot of our shopping centers are going," as older, successful box retailers mix with new entertainment, retail and multifamily options.