Americold CEO Fred Boehler went from a career in supply chain management to a position overseeing more than 150 temperature-controlled facilities around the world.
10/26/2018 | by
Fred Boehler describes himself as a "supply chain guy" at heart whose career has been marked by a series of natural inflection points. An extensive background in supply chain logistics led Boehler to Americold Realty Trust (NYSE: COLD) in 2013, a move that enabled him to leverage that supply chain expertise and "really change the game" on a broader strategic scale. 
With roots dating back to 1903, Americold is the only publicly traded REIT specializing in temperature-controlled infrastructure, moving food from the farm all the way to your favorite restaurant or grocery store. Boehler was named CEO in 2015, and earlier this year he oversaw an initial public offering (IPO) that raised net proceeds of $494 million.
Despite its size and history, Americold is not a household name. "Our business is behind the scenes," Boehler says. "It's a thing that people don't think about: How does that product get on the grocery shelf for you to buy?" Starting with a simple story about french fries, Boehler tells REIT magazine exactly how our groceries make their way to our table, as well as what sets Americold apart from the rest of the REIT industry.
How does the Americold business operate?
Let's use french fries as an example. The majority of the potato crops are out in Idaho. Big manufacturers [like McCain Foods or Kraft Heinz] are making the fries for Chick-fil-A and Burger King and McDonald's and the Ore-Ida french fries that you buy in the grocery store. They have big manufacturing plants out in the middle of Idaho, and they're packaging that product: They're cutting it, flavoring it, and bagging it. Attached to that facility, with a tunnel, a shared wall or across the street, is an Americold  owned and operated facility. What they're responsible for is bringing the product into that facility and bringing it to a frozen temperature. 
Then we take that product and we move it to a core logistics corridor, like an Atlanta, a Chicago, northeast Pennsylvania, Dallas, Los Angeles. There you have a distribution center that's owned and operated by Americold, and storage space is leased to the manufacturer of the product. Now, in addition to those french fries, they've got Lean Cuisine, Smart Ones, and frozen peas, and all these different frozen categories that are now in shared space. The next step is to ship it to a retail distribution center like a Kroger, or maybe a food distributor like a Sysco. From there, Sysco is servicing the restaurants, and Kroger is servicing its stores. In some cases, we also own and operate that retail distribution center.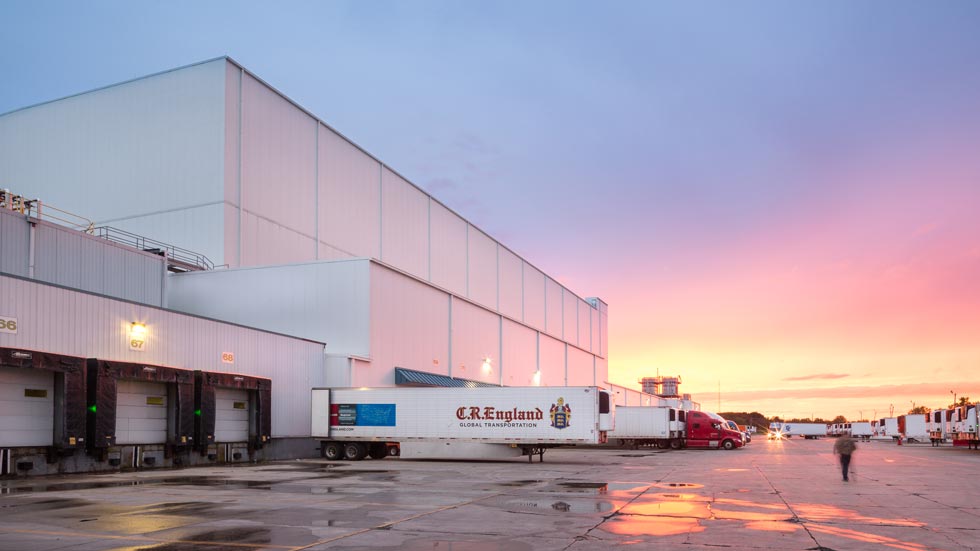 What sets cold warehouses apart in the commercial real estate space?
We provide the work all the way through those steps, because of the temperature control nature, the specialization of it. The thing that makes us different than most [industrial] REITs is we actually operate in those leased facilities. A lot of maintenance goes into them because you're dealing with ammonia systems, and specialized systems to be able to maintain those cold temperatures on a consistent basis. We [also] provide the rental services—the labor, the work inside those buildings. Again, a little bit different than dry industrial. 
An important stat: 96 percent of all the frozen food that you find in the grocery store comes through somebody like ourselves. The food manufacturers don't do this themselves, nor do they invest in that infrastructure.
What made Americold decide to go public after almost 115 years as a private business? 
Americold has gone through many changes over the years but really started becoming more structured in the 2000s. The acquisition of Versacold in 2010 was a major inflection point for us. This consolidated the largest players in the industry. In addition to integration work, we also brought best practices from other industries such as retail, manufacturing, consulting, and real estate.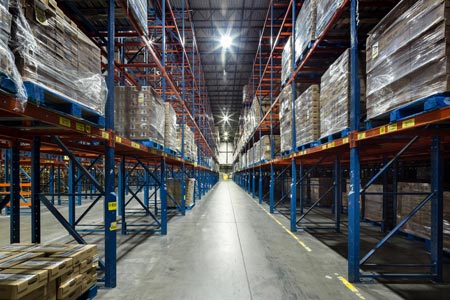 As a result, we created an industry-leading platform that will enable us to continually grow our same-store business, as well as add on additional development and acquisitions. At this point, we had reached the size, scale, and maturity to go public. Obviously, having a public instrument will enable us to grow faster and more efficiently as we move forward. 
The process of going public was certainly different for Americold than for most. We are the first ones to go public in this sector and therefore there was nothing for investors to compare us to. As such, we did spend a tremendous amount of time educating the marketplace about our business. 
We are unique in that we own temperature-controlled, mission critical infrastructure and lease it to more than 2,400 different food manufacturers and grocers. Given the uniqueness to these assets, we also provide the customary services necessary to properly preserve their goods and facilitate the movement from the point of manufacture through the supply chain to the point of consumer acquisition. To help shape valuation, we had to not only explain our business but also draw comparisons to data centers, self-storage, and industrial. All in all, it resonated with investors and we had a very successful IPO in January, as well as a follow-on in September.   
Americold has more than 150 locations around the world. What are some of the differences in the farm-to-store process around the world as compared to the U.S.?  
Our global business came to be when Americold acquired Versacold. The farm-to-store process is not materially different in Australia, New Zealand, Europe, or South America. There are different nuances, but the processes are more similar than not. 
China and many of the Asian countries are similar in major cities; however, e-commerce is more pronounced than what we see in the U.S. The outlying areas in some developing countries still lack the infrastructure to have cold chains.
Did you always aspire to be a CEO?
I wasn't born and raised to be a CEO. I was the first one in my family to go to college. My father was a shop steward in the United Automobile Workers labor union in Cleveland, Ohio. Just a hardworking, blue collar [family]. My mode has been to work hard, do my best, and leave it in the hands of "good things will come." 
As I look at my career, even my education, there were inflection points that led me to that next step. It wasn't me necessarily out there saying, "Hey, I need to go do this so I can get to the next level." It just kind of came naturally. 
What attracted you to Americold? 
I'm a supply chain guy [at heart]. At Newell [Rubbermaid], Borders and SUPERVALU, I was very successful in leading supply chain operations and really changing the game. I had great experiences and great success in each one of those positions, but the thing that was probably most disappointing was I couldn't impact the success or failure of the company overall.
I could do heroic things; I could take $250 million of cost out of SUPERVALU's supply chain—and not change the trajectory of that company. I could streamline and improve the service and reduce the cost by 40 percent in Borders' supply chain—and not save the company. It kind of gives you that emptiness feeling. 
When this opportunity came up, it was just perfect timing. I wasn't out there looking, [but] things just kind of fell in place. I was working in the grocery industry, so I was very familiar with the food industry at large. 
As I thought about this particular position and this company, I thought, "Wow, how great." I can take what I have been doing my entire career and leverage that and actually have a very direct impact … on whether [the company] will succeed or not. I can really change the game and change the trajectory of the company, and that's what appealed to me.
How did your Midwest roots shape your values?
I think the Midwest is grounded with hardworking values. I consider myself one with the people. That's the way I've led and managed my career. 
I don't place a ton of value on hierarchy. I really believe in team, and we all just have different responsibilities. My responsibilities as a CEO are different [from others], but I don't see myself as any more important. We all have roles that we play and we all do different things. I think that just comes from that grounding.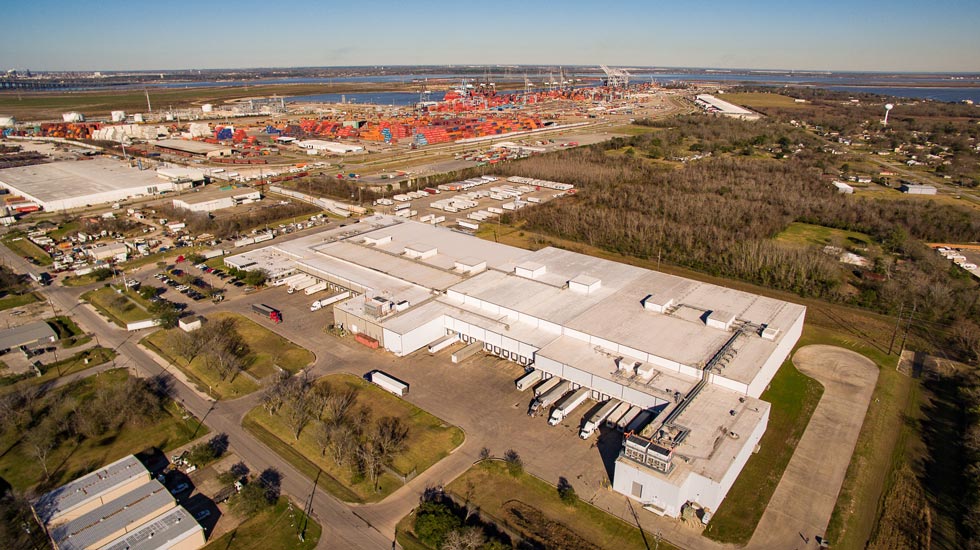 Despite being a die-hard Buckeye, you decided not to attend your beloved Ohio State in favor of smaller Wright State. What have been some other pivot points in your life? 
My first inflection point was in school. I met a professor who just came back from sabbatical working with a legend in the operations industry, Dr. [W. Edwards] Deming. I got to talking to him about what he was doing, and I fell in love with that whole notion of continuous improvement, to the point where I switched my major that next semester to management science, statistics and operations research all combined. 
I came out of college in materials management [and] software control and worked for a small private company. The president came to me one day and said, 'Our logistics operations are a complete mess through this acquisition. Can you take that on? I know you're in software control. Can you get our logistics strategy in place?' I made that leap into a totally different function. I didn't know anything about transportation, or what a tariff was, or even how to manage that number of people.
[Later at Newell Rubbermaid], a vice president begged me to come to corporate and start a consolidated logistics office. I resisted, and resisted, and resisted, and finally he was able to convince me. I took that leap, and I took that challenge to become that corporate guy, and that's where I learned. But I never forgot my roots in the field or the organization—I still carry that with me today. My facilities are the most important part of our business and everybody that's in this corporate office is here to be able to support those facilities. 
What on-the-job lessons have you taken with you over the course of your career? 
Newell back in the 1990s was just an acquisitions machine. In the 10 years that I was with them, they acquired 100 companies. They made integration an art: Remove the upper management, replace them with Newell [leaders], remove the systems, put in Newell operating systems, and move on. That taught me about the power of synergies and integration, and how to change culture within all those different operating platforms.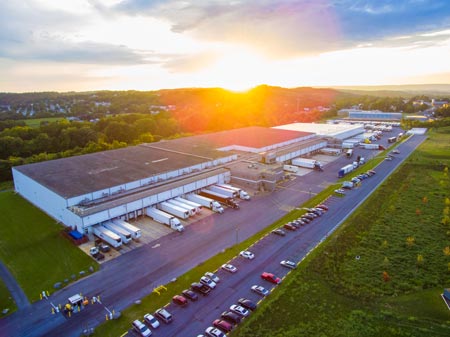 Going to Borders was this fantastic opportunity and perfect timing. They had just been spun away from Kmart, and Waldenbooks came together with Borders. Here I am saying, "Okay, I get to integrate and bring these companies together." That was intriguing, but I walked into a culture that was extremely different. 
Borders was in Ann Arbor, Michigan, with lots of different types of people and different backgrounds. I was used to working for 10 years for a company that was all type A personalities, all driven employees. Going to Borders was a tough first year that taught me a lot about diversity and the power of different experiences, and how to work with all those different backgrounds and personalities.
What's the best career advice you've ever received? 
Be willing to do something different. Have faith in your skills and your leadership, and don't be afraid to do something different. 
And number two: You're the CEO of your career. You have to own your career—nobody's going to hand it to you. You've got to make it your way. 
What hobbies do you have that would surprise your colleagues? 
I love to travel and before the age of 18, I had been to all 48 contiguous United States—and I had never flown. We travel the country [now] and I tell people I've stayed in about every Kampgrounds of America  (KOA) campground that's known to man, and I've been to every national park and any museum that was free. 
What goals are on the horizon for Americold?
We want to continue to leverage the fact that we are the largest and only publicly traded REIT specializing in temperature-controlled infrastructure in the world. That said, we will not hold that full title forever, and as such, we must continue to grow and perfect the platform. 
Our company goals are to grow same-store sales and net operating income (NOI); grow externally; acquire and integrate the fragmented marketplace; act and operate as one [company] globally; deliver the best customer service and solutions in the industry; and strive to be the employer of choice in the industry. 
As a leader, I need to continue to build and progress the culture and resources necessary to deliver those company goals. Our people are the greatest asset we have and as such deserve the most focus. I want us to be the employer of choice where we can attract and retain the very best talent at all levels of the organization. Second to that, I will be focused on continuing to work to help facilitate the means to support our growth strategy around development and acquisitions.