Flagship Healthcare Trust, Inc., a private REIT that owns clinical outpatient health care assets in the United States, launched in January 2018. Known as Flagship REIT, it holds interests in more than 45 health care properties in the Southeast and Mid-Atlantic regions valued at over $350 million. The REIT's formation resulted primarily from the conversion of closed-end funds held by Flagship Healthcare Properties, LLC, the manager of Flagship REIT. Gerald Quattlebaum, senior vice president of acquisitions, spoke to REIT magazine about Flagship REIT's UPREIT structure and the benefits it confers for medical office investing.
Q: Who are your typical investors?
Family offices and high net worth individuals have historically been the mainstay of our investor pool. Now there are endowments, institutional private equity and pension funds that are looking at us because we're scaling to a size where we become a viable option for them.
Q: What was the impetus behind forming the REIT in 2018? Our first closed end fund was nearing maturity several years ago, and we were looking at our options, including the possibility of converting to an open-ended structure. At the same time, one of our largest investors essentially asked: "Let me get this right. We're going to sell these buildings, pay capital gains taxes, and then turn around and buy more buildings that look just like the ones we just sold. Maybe we should rethink our strategy."
That intersection in thinking spurred further discussions, a deep dive of all the available options and a lot of hard work that led to where we are today.
We felt as an evergreen investment vehicle, the REIT is perfectly suited for the long-term nature of health care real estate. Now almost two years in, the private REIT structure has provided alignment between our tenants (health care providers), our investors, and our employees—all of whom views the world through longer time horizons.
Q: How would you describe the investment landscape in which Flagship operates?
The health care real estate sector is probably more competitive and heated than I've seen it in the past 20 years. One of the most active segments in our space is the physician-owned real estate. Capitalization rates are at historical lows and debt financing is extremely attractive, so real estate valuations are at an all-time high.
Q: What are some of the benefits of an UPREIT transaction for physician owners?
There are numerous benefits, but I would say investment diversification and tax deferral would be the main reasons. Sellers can take a portion or all of their equity in their properties and put that into the operating partnership of our REIT on a tax-deferred basis.
Then, instead of just owning the roof over their head, in one single asset, they own a portion of 45 or more medical office buildings in Flagship REIT. Later, sellers can elect to recognize taxable gains when they liquidate portions of their UPREIT investment on their own timelines.
Q: How many of your transactions involve UPREITs?
Of all the transactions we did last year, I think all but one had an UPREIT component. Physician owners like the idea of trading off the headaches of the daily management of real estate, for the predictability of income and more liquidity. All those things make a lot of sense. It's been a win-win for both our company and the folks that we're buying real estate from.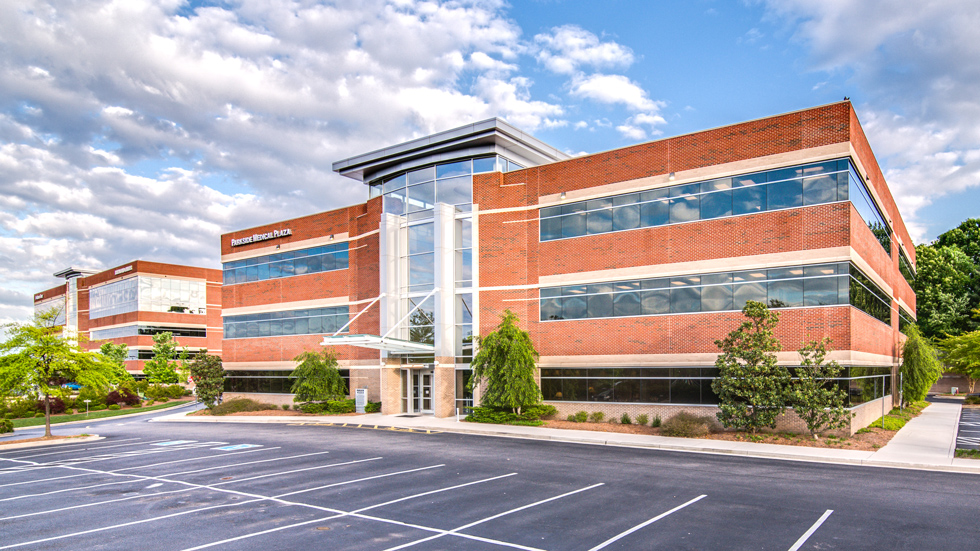 Q: Flagship is both an owner and an operator—what are the advantages of that?
You can't replace the eye of the owner in terms of how you care for your investments. We think being a vertically integrated operator is a competitive advantage for our clients and investors. Allocating capital is a critically important responsibility, but our involvement in the real estate and tenant experience goes much deeper than just the initial decision to invest.
Q: How does Flagship source deals?
Our reputation affords us opportunities that come from both public and private sources. There's a growing segment of the brokerage community specializing in health care, and we are continually engaging on those pursuits. We also have a group of folks internally that are solely focused on identifying off-market opportunities as well We are often the beneficiary of relationships that come out of our other service lines such as property management or brokerage and leasing who work closely with health systems and large private physician practices that may have a need to monetize their real estate holdings.
The physician-owned real estate segment is typically a more private type of seller. We are reaching out directly to those owners and that's been a successful approach for us. I would estimate 60% of our acquisitions are sourced off-market.