Four notable REIT-owned properties undergo makeovers to enhance their market appeal.
11/04/2019 | by
Unlike some fine wines, everything does not improve with age. Real estate owners and asset managers understand that buildings, no matter the sector, need occasional remodeling, either to meet the needs of current or prospective tenants, to avoid obsolescence, or to keep the property competitive in its market.
"In order to compete effectively in most property sectors, one needs to invest a sizable amount of capital in ongoing maintenance and improvements," says Cedrik Lachance, director of REIT research for Green Street Advisors. "The investment needs to be made in infrequent but recurring capital improvements to the property."
Lachance says the frequency of upgrades varies by sector, by owner, and by market.
"Some owners prefer to maintain buildings consistently to high standards and other owners will elongate the period between renovations," he adds. 
The case studies that follow offer a firsthand look at how some REITs have addressed four very different and distinctive capital improvement projects to maintain the relevance and appeal of their properties.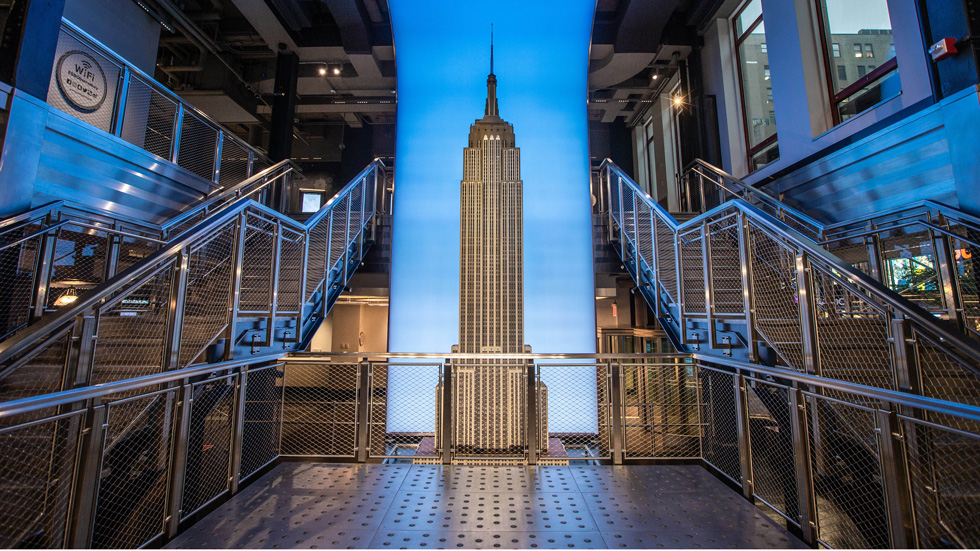 Empire State Realty Trust, Inc.
The Empire State Building
350 Fifth Ave., New York
In the first phase of an extensive rebuilding project, a new entrance to the Empire State Building Observatories opened at 20 West 34th Street
Roaring 1,454 feet above midtown Manhattan, the Empire State Building is one of New York's—indeed, the nation's and the world's—most recognizable landmarks. But it's not just a tourist attraction; the building, completed in 1931, is home to first-rate tenants in a wide variety of industries on its 76 office floors. 
In 2008, the building's owner, Empire State Realty Trust, Inc. (NYSE: ESRT) announced a renovation project called Empire State ReBuilding. At the time, the office space included 752 individual suites that were about 90% occupied. According to Anthony E. Malkin, chairman and CEO, the renovations cost about a half billion dollars and included:
The complete restoration of the building's Art Deco lobby; 
A complete upgrade and modernization of all back-of-house elements, ranging from the space where workers change their clothes to sophisticated energy-efficiency improvements;
Reformatting of the office space, where the largest lease was 50,000 square feet, to a building with multiple-floor tenants, some leasing up to half a million square feet, that include LinkedIn, Global Brands Group, Priceline, Coty, and Shutterstock.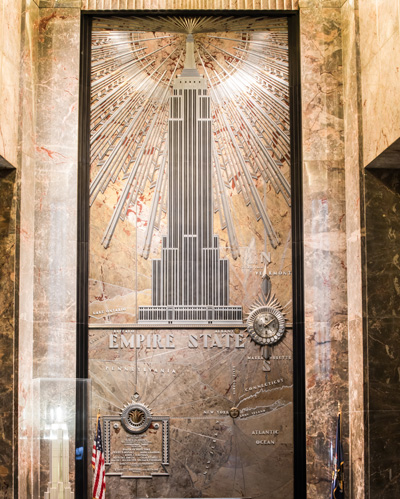 "The building infrastructure work is done—all of the building area has been reformatted," Malkin says. "As far as tenant spaces, we're still in the process of a few hundred thousand square feet of office space that's been redeveloped for re-tenanting." 
As a result of the ReBuilding plan, Empire State was able to repurpose office space to attract larger, better-credit tenants, who signed longer-term leases at higher rents, Malkin says. Empire State also added tenant amenities to the building. Prior to embarking on the plan, the office space was at 90% occupancy; today, it's 96.2% leased. Rents have skyrocketed, from the mid-$20s per occupied square foot to asking rents in the $80s today, according to Malkin.
"Our competitive position has now gotten to the point where our rents are equal to or superior to older trophy class-A buildings on Madison Avenue, Park Avenue, and Sixth Avenue," Malkin says. "We're still materially below rents of the brand-new class-A trophy buildings, and we have a terrific competitive position and great market performance."
In April 2009, Empire State announced an extensive energy-efficiency retrofit in partnership with the Clinton Climate Initiative, Rocky Mountain Institute, Johnson Controls, and Jones Lang LaSalle. That program took three years to complete. "We have vastly exceeded the targets we set when we announced the project, which was a 38% reduction in energy consumption," Malkin says. 
Meanwhile, the first phase of Empire State's fully reimagined Observatory, the new entrance at 20 West 34th Street, opened in August 2018. Part of the decade-long ReBuilding project, the aim was to reposition 4.2 million visitors from the Fifth Avenue entrance, providing them with more space and a more organized flow. In July 2019, the second phase of the reimagined observatory opened. Located on the second floor of the building, a 10,000 square foot series of galleries take visitors on a visual journey from the building's construction through to its current iconic place in pop culture. The third phase, the newly renovated 102nd floor Observatory, opened in October.
But work at the Empire State Building never ends, and Malkin is now looking into what he calls "Energy Efficiency Version 2.0." 
"In the ensuing 10 years from when we made our last announcement, technology, services, and products have changed, and we have new legislation from New York City requiring improved energy efficiency," he says. "So that's underway."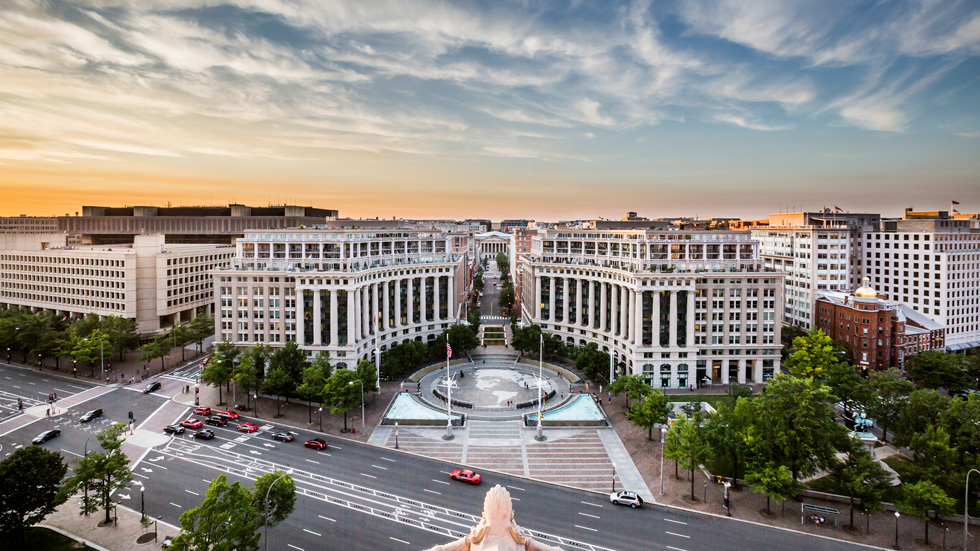 Columbia Property Trust, Inc.
Market Square
701 and 801 Pennsylvania Ave., Washington, D.C.
Market Square's iconic twin buildings were almost 30 years old and in need of enhancement.
Market Square is a 696,000-square-foot trophy office property in Washington, D.C. that's located on Pennsylvania Avenue between the White House and the U.S. Capitol. Built in 1990, the twin buildings, which curve around the U.S. Navy Memorial, were acquired by Columbia Property Trust, Inc. (NYSE: CXP) in 2011 and renovated several years later.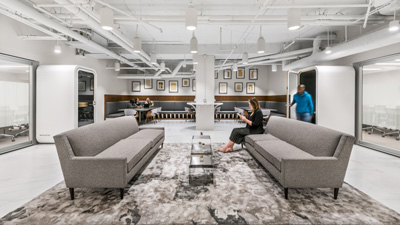 The LEED Silver property also includes retail space and The Residences at Market Square, 105 condominiums atop each of the buildings that are separately and privately owned. 
At the start of 2015, just before the renovation plans were announced, nearly half of the space at Market Square was expiring within three years, and occupancy had dropped to a low of 73% by mid-2016. Over the past four years, however, Columbia has leased or renewed more than 50% of the total space at the property and has achieved an occupancy rate of 90%. 
During that period, Columbia also completed a significant makeover of the property, which it owns through a joint venture with Blackstone Property Partners. Renovations include two reimagined entrances on Pennsylvania Avenue, updates of the main lobbies and the addition of a 12,000-square-foot conference center and tenant lounge. The fitness center was also remodeled and tripled in size, to 9,500 square feet, and a yoga studio was added. 
The final phase of the renovation project, delivered in 2019, includes a new roof deck on top of 801 Pennsylvania Ave. The deck, exclusively for tenants of Market Square, includes 8,000 square feet of private event space, an outdoor kitchen, firepit, and space for outdoor conferences. 
"Market Square is an iconic landmark property that has always returned very well, but there's been a lot of new construction in Washington, D.C., so we have a lot of competition from brand-new buildings, and Market Square is almost 30 years old," says Nelson Mills, Columbia's CEO. "While it's a beautiful, well-located building, we felt that to compete and push rental revenue, we needed to make these enhancements, and they've paid off."
Mills says the improvements, which strike a balance between retaining the iconic feel of the property and modernizing it, have helped attract Fortune 500 tenants, government agencies, and foreign consulates at "good terms and rates." 
According to Mark Witschorik, who oversaw Columbia's Washington-area portfolio as vice president, Eastern region, throughout the renovations, there are no additional renovation plans for the near future. "The property is pretty well buttoned up," he said. "We've touched most of both assets and delivered a trophy set of amenities. We're always planning for the future, but there shouldn't be significant capital projects in the near future on top of this." 
Mills added that the retail component of the project might see some enhancements, but, as for the office space and amenities, "I think we're essentially complete."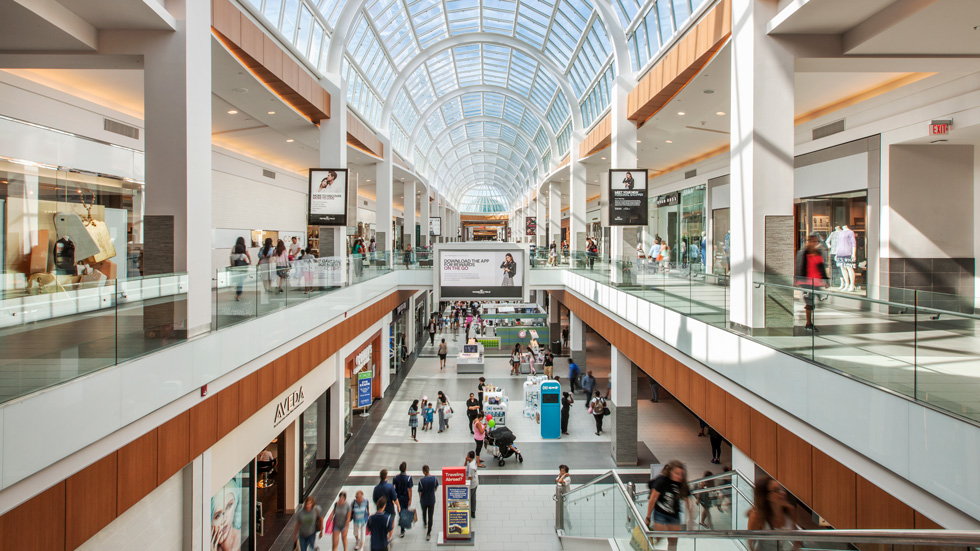 Simon Property Group
Roosevelt Field
630 Old Country Road, Garden City, New York
Built in 1956, Roosevelt Field has undergone various renovation and expansion projects over the years
Roosevelt Field has become an iconic shopping center in Garden City, New York, managed by Simon Property Group (NYSE: SPG). It is the second-largest shopping mall in the state of New York and the 10th largest in the country. The mall today is anchored by Neiman Marcus, Bloomingdale's, Macy's, and Nordstrom, and includes more than 250 specialty stores. 
However, the mall's location is also historically significant. It was constructed on the site of, and named for, Roosevelt Field, an airport and military airfield where Charles Lindbergh began his historic trans-Atlantic flight. 
The shopping center began a renovation and expansion project in late 2013, according to Michael McCarty, Simon's president of development. A 17-eatery, 1,200-seat "Dining District," along with a 3,500-square-foot outdoor terrace, opened in January 2015. The renovations, which also included a two-level expansion wing, were completed in November 2015, and Neiman Marcus opened in February 2016. 
Roosevelt Field, which was built in 1956, was expanded and enclosed in 1968 and underwent renovations and expansion projects in 1972, 1993, and 1997. The most recent makeover included a modern mall concourse, new mall entrances, the relocation of the food court, exterior upgrades, LED lighting, interactive digital directories, and increased parking. 
"Simon is committed to creating a modern and contemporary shopping environment that matches the evolving expectations of consumers," McCarty says. "When you add the only Neiman Marcus and Nordstrom locations on Long Island to an already exceptional retailer mix, and then combine these retailers with an expanded and non-traditional eatery lineup, that unique combination allowed Roosevelt Field to become one of the most sought-after properties for brands."
McCarty adds that today's consumers demand new and exciting retail and dining concepts. To meet those needs, Simon added to the mall The Edit @ Roosevelt Field, a first-of-its-kind, scalable turnkey platform that was launched in late 2017, which brings together both established and emerging brands to pilot new products in an interactive and experiential retail space. "The Edit at Roosevelt Field has allowed Simon to secure such brands as Hope & Henry, Jockey, Revtown, and more," he says. 
Simon also added new chef-driven restaurants such as Small Batch by Tom Colicchio and Chef Michael White's Osteria Morini, which allows the mall to offer best-in-dining options along with other full-service restaurants. 
In December 2019, Residence Inn by Marriott will open near the property, and in spring 2021, fashion retailer Century 21 will open a 68,000-square-foot space in the mall. "Both additions underscore our commitment to bringing compelling, top-tier shopping and hospitality experiences to an iconic property that is already one of the most productive retail spaces in the country," McCarty says.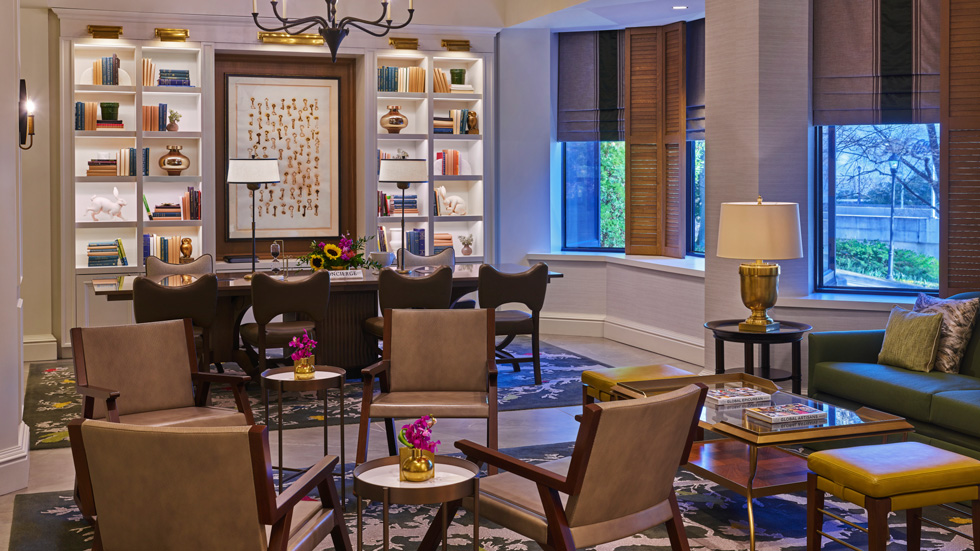 Host Hotels & Resorts, Inc.
The Whitley
3434 Peachtree Road NE, Atlanta
The $20 million renovation of The Whitley includes a lobby area that recreates the feel of a traditional Southern front porch.
The Whitley, a Marriott Luxury Collection Hotel in Atlanta's Buckhead neighborhood that's owned by Host Hotels & Resorts, Inc. (NYSE: HST), unveiled a $20 million transformation in June intended to modernize the hotel while retaining its iconic features and adding details that reflect its history and Southern heritage. 
The renovation included a redesign of all 507 rooms (including 56 suites) and a remodeled reception and lobby area that recreates a traditional Southern front porch. In addition, a 5,000-square-foot ballroom was added, with space for 300 guests. The Trade Root Restaurant and Lounge was also renovated and its menu updated to include more Southern-inspired dishes and handcrafted cocktails, while the spa was restored to enhance the guest experience with the addition of a Himalayan salt room and expanded dressing area.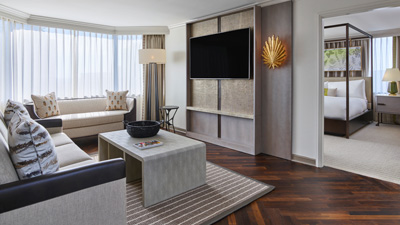 The Whitley began renovations in Fall 2018, and the timing was fortuitous. The property was previously operated as The Ritz-Carlton, Buckhead. In 1996, Host acquired the hotel—which originally opened in 1984—and later did renovations on guest rooms and ballrooms in 2008. But in 2017, the management agreement with Ritz-Carlton ended. 
"At the end of the management agreement, we were left with a hotel fully unencumbered by both brand and management," says Timothy Cannon, Host's director of asset management. "We evaluated selling the hotel unencumbered but saw the opportunity to create more value for our shareholders through a strategic repositioning."
In 2017, the hotel was renamed The Whitley, and it became part of Marriott's Luxury Collection, allowing the hotel to tap into Marriott's customer base while retaining its own independent identity. 
"When you look at the Buckhead market, you'll see a number of hotels that have a brand-specific design, cater to the upscale guest experience, and have a loyal customer base," Cannon says. "But what Buckhead was missing was that unique offering, something that tied into the culture and history of the neighborhood." And so, The Whitley was born, paying homage to John Whitley, a farmer, hunter, and tradesman who migrated to the area in the 1800s. Several of the hotel's renovation features were designed to add revenue. "We opened up the bar into the lobby to add seating," says Helen Jorgensen, Host's vice president of design and procurement. "And the restaurant was redesigned to add additional meeting space to the property." 
Cannon explains that moving to Marriott's The Luxury Collection brand allowed for a reset of the operating model with a focus on the property team delivering service and product based on the asset's unique positioning. This reset led to improved profitability.  "We knew by moving to a more accessible luxury price point to attract a broader swath of demand, we would see a little bit of rate decline," he says. "But in successfully repositioning the asset and streamlining its operating model, we've been able to drive bottom line EBITDA and NOI performance."    
The result? A small erosion in rate, but occupancy is at one of the highest levels it's been in the history of the hotel. In 2019, the hotel should generate its highest NOI in 17 years, despite having renovations taking place, Cannon says.