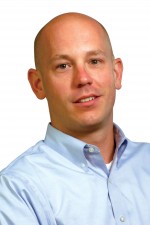 The REIT approach to real estate investment, originated in the United States more than 50 years ago, has become the gold standard for property owners across the globe. The same attributes that have driven the growth of REITs in the U.S. – diversification, dividends, transparency, liquidity and performance – are fueling the growth of REITs and publicly traded real estate throughout the world.
The list of countries that have enacted REIT or REIT-like legislation is in the early stages of beginning to look like the famed "parade of nations" that recently took place during the opening ceremony of the Olympic Games in London. You can see how widespread REITs have become around the world in the chart on page 9. Countries that have adopted REITs and REIT-like structures range from established financial centers, such as the United Kingdom and Japan, to emerging markets like Taiwan and Malaysia. The story of one of the most recent adopters, Mexico in 2010, is profiled in "Fibra Uno Introduces REITs to Mexico."
And while Mexico's REIT market is just beginning to get its feet underneath it, there are more countries on the way. Progress is underway to establish REITs in South Africa, Nigeria, Vietnam and India, among others. Meanwhile, many observers hope that China will follow suit and develop its own REIT market in the not too distant future.
Countries that have adopted REITs and REIT-like structures range from established financial centers, to emerging markets
The most comprehensive index for the REIT and listed property market around the world is the FTSE EPRA/NAREIT Global Real Estate Index Series, which was created jointly by the index provider FTSE Group, NAREIT and the European Public Real Estate Association (EPRA).
At mid-year, the global index included 414 stock-exchange listed real estate companies from 37 countries representing an equity market capitalization of about $1 trillion (with just over 68 percent of that coming from REITs). The index is used by a variety of institutional investors, money managers and funds in connection with real estate investment on a global basis.
The feature "Global Investment Appeal" in this issue explores some of the primary issues global fund managers face heading into 2013 and where the best investment opportunities in the listed commercial real estate market may be in the coming year. Across the board, these fund managers believe real estate stocks, led by REITs around the world, will continue to remain an attractive investment option—in large part due to the reliable income they provide—in an increasingly income-hungry world.


Matthew Bechard
Editor in Chief