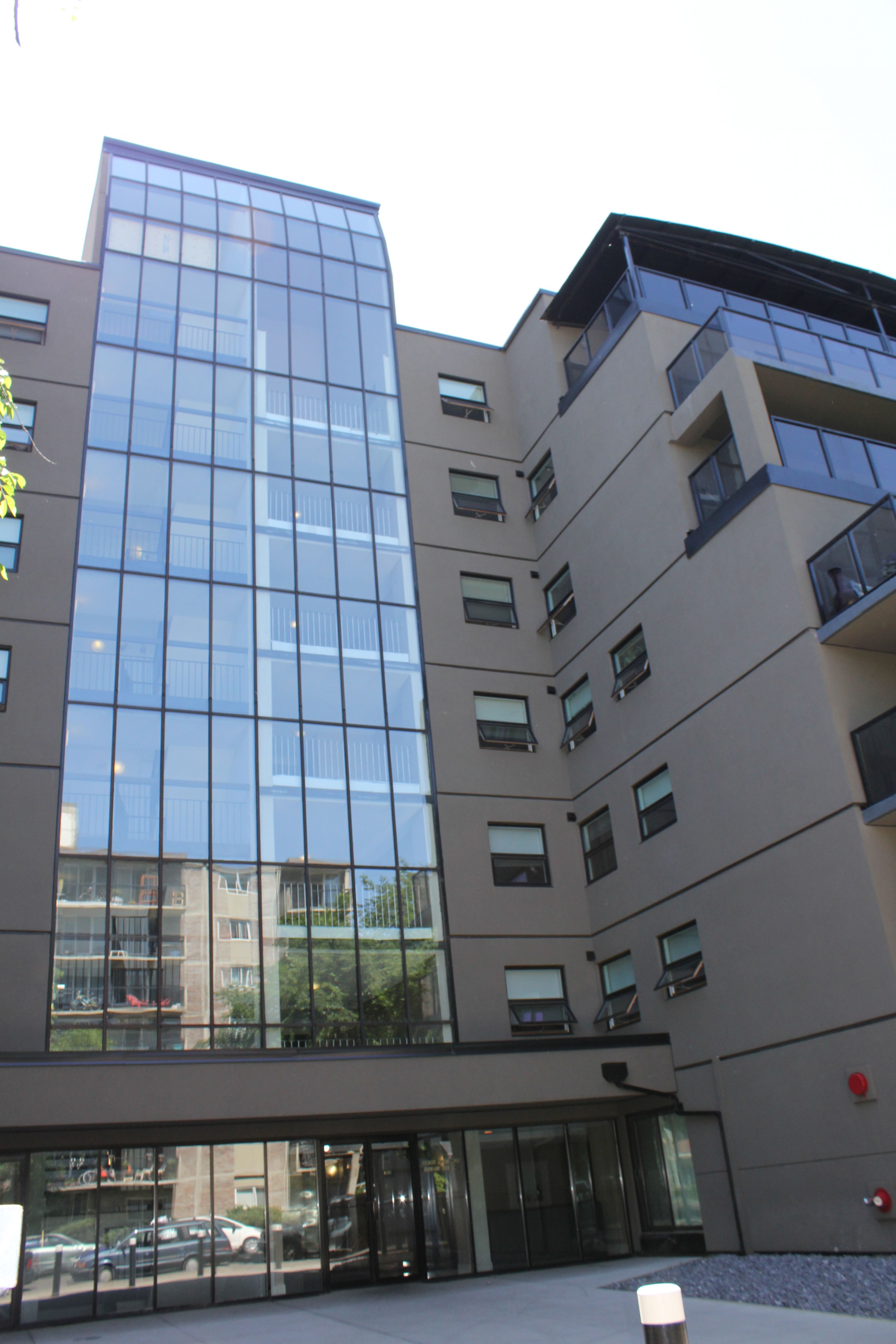 After starting life in 1984 when brothers Sam and Van Kolias purchased a single 16-unit apartment property, Boardwalk REIT (TSX: BEI:UN) has evolved into one of Canada's major apartment operators, with more than 35,000 units located across the provinces of Alberta, Saskatchewan, Ontario and Quebec.
But since converting to a REIT in 2004, the company's focus has concentrated largely on improving its existing portfolio rather than actively pursuing acquisitions. It's a strategy that looks set to continue.
Boardwalk President Roberto Geremia explained that due to the age of the housing stock in Canada, the economics of acquisitions have not been attractive. Most of Canada's apartment buildings are 35 to 40 years old, he said, requiring a significant allocation of deferred capital.
"When we looked at allocating capital in an acquisition versus upgrading an existing asset, or increasing the quality of service to our existing tenants who are willing to pay more, the return was better on the latter, so we did not buy anything new," he said.
During the last 10 to 15 years the company has invested nearly more than $910 million (U.S.) on upgrading its existing properties in order to make its portfolio "closer to like-new than anyone else's," Geremia said. During fiscal year 2014, Boardwalk expects to invest an additional $82 million (U.S.) on improvements.
Net Seller of Non-Strategic Properties
In contrast to its busy slate of redevelopment activities, the company has only acquired about 3,000 rental units since 2004, and has been a net seller of non-strategic properties since 2008. Most recently, the company exited the British Columbia market by selling off its portfolio of three apartment buildings.
"Boardwalk REIT has certainly not been a prolific buyer of properties over the last several years," observed Alex Avery, CIBC World Markets analyst. Avery said the company has traditionally been "quite conservative" when it comes to acquisitions, and he doesn't anticipate any significant change in that strategy. 
Neil Downey, managing director at RBC Dominion Securities, noted that "in many ways, the greatest opportunity within the business has been to mine the growth potential inherent in the portfolio."
He added that through re-investing to create a superior rental product, focusing on operational synergies, and prudently managing the balance sheet, the company has "squeezed significantly more profitability on a per-share basis out of a slightly smaller, yet higher-quality portfolio in 2014 versus 2007. Hence, this is why management has not felt the need to grow the aggregate size of the business."
First Development Project
Boardwalk recently passed an important milestone – the completion of its first-ever development project in its largest market and home base of Alberta. The 109-unit property, built on excess land already owned by Boardwalk, "came in on budget and on time, and returns are better than expected. It was our first foray into development, and we felt that it came across very well," Geremia said.
Boardwalk was given a rent subsidy grant from Alberta for approximately half of the approximately $17 million cost of the overall development. In return, Boardwalk committed to provide 54 affordable units, with rental rates 10 percent below market rents for 20 years.
Given the increased demand for multifamily investment properties, and continued low capitalization rates, Boardwalk is exploring other viable development opportunities for multifamily apartment buildings on other plots of land it owns in Alberta and Saskatchewan.
Geremia estimates that Boardwalk has the capacity to construct about 1,000 apartment units on its excess land.
"Our development strategy is a small one. It's a building-by-building, investment-by-investment analysis, and by no means is there a pipeline right now," he explained.
RBC's Downey noted that while development is "absolutely a part of the future" for Boardwalk, it will continue to be at a measured pace, comprising a "comparatively modest slice of the overall business." 
Avery at CIBC agreed, adding that, "the relative magnitude of its development pipeline in the near-term remains limited compared to the scale of the business."
Biggest Opportunities in Alberta and Saskatchewan
For the foreseeable future, the biggest opportunities for Boardwalk exist in Alberta and Saskatchewan, according to Geremia.
"They're very resource-based (provinces) with historically strong growth and no sign of slowing down," Geremia said.
VITAL STATISTICS

Boardwalk REIT

Address: Suite 200, 1501 1st Street S.W. Calgary, Alberta, Canada,T2R 0W1

Phone: (403) 531-9255

Management Team:
Sam Kolias, Chairman and CEO

Van Kolias, SVP, Quality Control

Roberto Geremia, President

William Wong, Chief Financial Officer

William Chidley, Senior Vice President, Corporate Development
According to the Canada Mortgage and Housing Corporation (CMHC), Alberta will remain one of Canada's fastest-growing provinces. The region saw record migration in 2013, and its employment growth and gross domestic product forecasts are well above the Canadian national average. Alberta also has the lowest apartment vacancy rate in the country.
Avery at CIBC said the company's roots were established in Alberta, and it is fitting that the province will remain a focus for the company.
"Alberta has provided them with a great tail wind of strong population growth, strong rental growth and asset appreciation," Avery said. "It's a great market and Boardwalk has invested heavily in its existing portfolio over the last several years to make sure they offer some of the best rental accommodation in Alberta."
Saskatchewan, meanwhile, is one of Canada's fastest growing provinces and is forecast to have the second strongest rate of job growth this year. Elevated levels of net migration are also supporting rental demand, according to CMHC.
Boardwalk Operates Internal Rent Control Policy, Building Goodwill
Despite the absence of restrictions governing the size of rental increases in Alberta and Saskatchewan, "we don't believe in a free-for-all policy," Geremia stressed. In fact, Boardwalk operates its own internal rent control policy in which it limits the increase paid by its existing customers, while also eliminating or reducing rental increases for some financially challenged residents.
Boardwalk believes such measures continue to build goodwill amongst its tenants, resulting in lower turnover, reduced operating expenses and higher occupancy levels.    
About four years ago Boardwalk's average tenant stay was one-and-a-half years, but now that has climbed to almost three years. "We've really pushed it aggressively, focusing on the customer, managing the rental increases to make sure they are manageable and affordable, and providing the best quality service in the market to make it a very difficult decision to leave us," Geremia said.
Average occupancy in the first quarter was 98.4 percent, a level which Geremia acknowledged is supported by the high cost of home ownership in Canada.
"Owning a home is very expensive," said Geremia, noting that the average cost of owning a home in Canada is twice the cost of renting, while there is also no tax deductibility for home ownership.
RBC's Downey said over the last couple of years house price appreciation has been rather significant across the major markets in Canada. "This should, in theory, be a good leading indicator for the potential growth in rental rates," he said.
Meanwhile, Boardwalk, which refers to itself as "Canada's friendliest landlord," believes its biggest challenges and opportunities going forward revolve around its tenants. "The expectation level of the customer has gone way up," Geremia said.
"Fifteen years ago you never talked about the customer. Now, they are everything. Servicing them and being reasonable and providing quality, if you don't do it, you won't survive long term," he added.