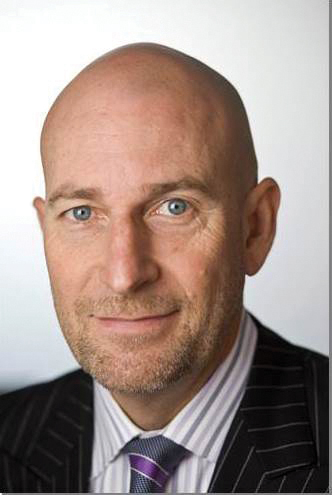 What do you consider to be your most immediate priority as head of the Asia Pacific Real Estate Association (APREA)?
The Asian century is an urban growth century, which makes it a stunning real estate wealth creation opportunity. My priority is to work with APREA's members to prepare a strategic blueprint that will capture the opportunities offered in the world's fastest growing economic region.
My vision is that APREA—with partners such as NAREIT—provides members with a capital markets passport to real estate investment platforms across the globe.
How are regulatory environments in the Asia-Pacifc region impacting REIT investment?
At its most basic, if there is no REIT framework, there are no REITs. Poor REIT regimes are just as bad, as they tend to tax REITs at multiple levels.
Nevertheless, we need to accept a balanced approach to the evolution of a full-bodied REIT marketplace. It's easy to forget that the world-class U.S. and Australian REIT models grew out of economic disasters. It's taken many years for them to mature. The goal is to speed up this evolutionary process in Asia.
Can you give us an update on the latest developments in the implementation of REIT regimes?
REITs provide citizens with a stake in wealth-creating assets that were once the preserve of the rich and large corporations. There is great value in extending REIT formats to all countries. Indeed, Asia is the globe's fastest growing platform for REITs, with seven countries already hosting REITs of some sort.
Real Estate Equity Securitization Alliance (REESA)

REESA, founded in 2006, is made up of seven organizations grounded in one or more facets of securitized real estate equity. Its broad mission is the creation of a better climate for investment in securitized real estate equity through increased interaction among and by the REESA organizations.

REESA Members:

Asia Pacific Real Estate Association (APREA)
Association of Real Estate Securitization in Japan (ARES)
British Property Federation (BPF)
European Public Real Estate Association (EPRA)
National Association of Real Estate Investment Trusts (NAREIT)
Property Council of Australia (PCA)
Real Property Association of Canada (REALpac)
This summer, the new government of India green-lighted the birth of a REIT regime in the world's second-most populated country—and largest democracy. The new model has some wrinkles that we are massaging; nevertheless, it is a positive step.
At the same time, the Chinese government has encouraged China's first indigenous REIT, which represents a prototype for a full-fledged REIT market.
Meanwhile, in Hong Kong, the government has publicly committed to modernise its REIT model, which will boost its competiveness.
What about investment flow?
The Japanese and Australian REIT markets have performed best in the Asia-Pacific region over the past year and are attracting significant capital. The Abe government's decision to allow Japanese REITs to invest offshore is also generating excitement as several major real estate companies assess global and regional opportunities.
Most recently, I REIT Global, a German property trust, foreshadowed plans to list in Singapore. You can add to this the liberalization of international investment rules for insurance companies in China, South Korea as well as Taiwan, which are now looking closely at both direct and indirect real estate investment.
These recent initiatives provide an insight into the tremendous potential heralded by the Asian century.