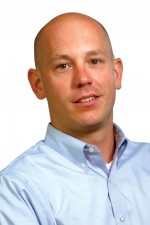 I was only 10 years old, but I still remember standing on a dusty, sun-drenched infield with tears falling down my face shortly after my Little League team, Main Care Heating & Cooling, lost a hard-fought championship game. Besides ending the season, that loss hurt so much because it meant there would be no trophy.

That cheap-plastic and fake-wood beauty was the Holy Grail to anyone playing Tri-Village Little League Baseball. If your team won, you got one. If your team finished second or dead last, sorry, at least you got to keep the mesh hat.
My kids would never be able to relate to that story. They are part of a generation where everyone gets a medal or trophy just for showing up. My youngest daughter plays in a soccer league that doesn't even keep score. Every player on every team gets a customized trophy at the end of the season that would make Lord Stanley jealous.

I understand the concept is to de-emphasize the pressure of competition and winning. We're trying to stress sportsmanship and all the other positive benefits sports provide. However, maybe we're taking away the immediate and long-term pride that comes from working hard and winning a title, championship or meet.

That is what a trophy is supposed to signify. My daughters are 8 and 10, and combined they have nearly four dozen trophies, ribbons and medals in their room. I would bet that 20 years from now, not one of those awards will hold as vivid a memory in their minds as the one I didn't win.

In the real estate world, trophies carry their own measure of value and prestige. Trophy properties come in all shapes and sizes, but typically they are iconic buildings in extremely high-value locations that bestow a certain aura on their owners.

One REIT that embraces and fully leverages the value of having a range of trophy properties in its portfolio is Boston Properties (NYSE: BXP). The office REIT owns well-recognized properties in New York, Boston, Washington, D.C. and San Francisco.

For that reason, Boston Properties has been described as the "bluest of the blue chip" REIT stocks. CEO Owen Thomas is proud of the reputation co-founders Mort Zuckerman and Ed Linde built and it is one he and his team work hard to maintain. The company developed some of these trophy properties. Others were acquired over the years. Each strategically selected asset adds value to the portfolio as a whole. That certainly wouldn't be the case if everyone had an identical trophy on their shelf.

Matthew Bechard
Editor in Chief