Fibra Inn creates cohesion in Mexico's fragmented business hotel sector.
09/09/2015 | by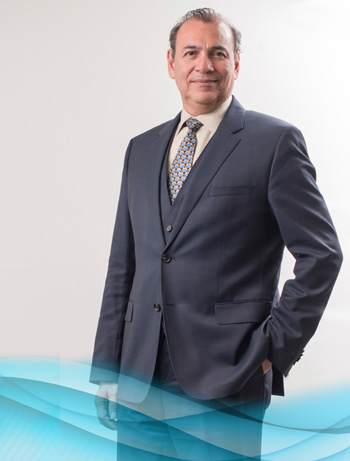 As one of only two REITs active in Mexico's business hotel sector, Fibra Inn (BMV: FINN13) is at the forefront of a market buoyed by the advance of foreign investment.
Indeed, structural and political reforms enacted by the Mexican government have helped attract a steady stream of international automakers and other industries that are establishing or expanding manufacturing operations in the country.
The reforms also have had a positive impact on the commercial real estate market, including the development of Mexico's REITs, known as fibras, or fideicomisos de inversión en bienes raices.
Based in Monterrey, Fibra Inn began trading on the Mexican Stock Exchange in March 2013. It has partnerships in place with international operators such as InterContinental Hotel Group, Wyndham Hotel Group, Hilton, Starwood Hotels & Resorts, and Marriott International.
Oscar Calvillo, Fibra Inn's CEO, recently spoke with REIT magazine on issues including how the REIT model is working in Mexico the business hotel sector in Mexico, and the challenges of expanding in a fragmented market.
REIT: How much progress has been made in terms of fibras becoming an accepted investment model in Mexico? Have fibras had a discernible effect on the country's real estate?
Oscar Calvillo: The legislation for fibras was enacted in Mexico in 2003 but it was not until 2011 that the first fibras came into the market. So far there are 10 fibras, with a market capitalization of almost $16 billion. The Mexican economy is about one-twentieth of the United States, so compared to the U.S. the fibra market would be about $320 billion on a relative basis.
I believe acceptance has been good during these past four years. Of course there's a lot of understanding that needs to be achieved. We still find many investors that do not really understand what a fibra is. Some believe it's a bond, others don't see the important dividend component.
Fibras have also had a major impact on the minds of developers. Developers now see that they have an exit (strategy) for their products. When they construct an office building, for example, they no longer sell it off in parts because they know they can sell the whole building and get a better price. 
I sold a hotel back in 2005, and you can't imagine how difficult it was to find a buyer. At least now there are two buyers, so there are many developers that are more encouraged to build hotels because they know they can sell the property once it is stabilized.
REIT: How large could the fibra market get?
Calvillo: It's hard to say because right now investors are somewhat reluctant because there's been this anticipation of rising interest rates. When we can show that the performance of real estate is positive, even when interest rates are rising, then we can continue the trend of more and more fibras entering the market. 
We also need to wait for the Mexican authorities to feel more comfortable with fibras, and to complete legislation for the sector. That will help develop the market. Overall, though, the fibra market will continue to develop because it democratizes investment in real estate, allowing the small investor to participate.
REIT: How has foreign direct investment in Mexico impacted your business?
Calvillo: For us, there's been a lot of benefit. Most demand for business travel comes when there's new investment in manufacturing facilities. Whenever there is more investment in products going to the U.S., that means a lot of business for us. We're very linked to the performance of the U.S. economy.
We closely follow the automobile industry. Wherever they go, we go because the automobile industry brings in a lot of surrounding investment, such as suppliers. All of them need to travel in order to start their facilities. 
We see that the trend in direct foreign investment is going to continue. In particular, the energy-related investment in Mexico's gas and oil sectors is very positive.
REIT: Why has Fibra Inn chosen to focus exclusively on the business travel market?
Calvillo: The expertise to handle leisure hotels is quite different from that for business travel, and we don't have those capabilities. Leisure market rooms are usually sold through a wholesaler, usually the brands are bigger and the facilities are all-inclusive. We really want to operate with fewer employees and have a very low break-even. Our global brands are very good for attracting repeat customers with their loyalty programs, which you don't find in the leisure market.
Up Close

Age: 58
Education: Mechanic Engineer from Universidad Autónoma Metropolitana with a Master in Business Administration at the IPADE
Hobbies: Traveling and reading
Professional Activities/Associations: Formervice president and secretary of the Monterrey Chapter of the IMEF (Instituto Mexicano de Ejecutivos en Finanzas)
Also, leisure properties are very large: some of them have 500 rooms, and as a result are expensive. We would need to have a much larger fibra in order to handle that. Of course the risks are quite different because the leisure sector is more sensitive to economic downturns. It is also more seasonal, whereas business travel is more stable throughout the year. 
REIT: What does the fragmentation of the business hotel sector in Mexico mean for Fibra Inn?
Calvillo: There's a lot of opportunity to buy and there are basically two buyers – ourselves and the other hotel fibras. However, you need to buy properties one by one.
With a fragmented market, individual owners are not very encouraged to sell their properties. Even with those who have overinvested in hotels that are not operating profitably, it can be a long process to get to the point where they are willing to listen to an offer.
We have a very large acquisition pipeline but most of the properties are under negotiation. We have about four to eight properties likely to close in a very short time, which will put us within our target of doubling the size of the portfolio by 2016. But let me stress that we don't want to rush just to make it to this target. It's most important to buy properly. The market is not going to forgive you for poor performance.
REIT: Are you favoring acquisitions over development at this time?
Calvillo: Yes. The difference between acquisitions and development in terms of cap rates is not that big. Cap rates on development are about 11 percent to 12 percent. With acquisitions, we set a high cap rate target of 10 percent. Of course, we can buy at cap rates below that when it's a very unique property, but as long as we can continue finding properties at cap rates of 10 percent, then we will do so. 
There are also big opportunities to develop very unique properties in strong markets where there's no presence of important brands. We cannot overlook those opportunities. Whenever we develop it's because there's an extremely good opportunity.
REIT: What are the most important things you are looking for in acquisitions? 
Calvillo: Demand from the type of business traveler that we target. We also don't invest in markets with oversupply unless it's a property with a great location and a good brand that will perform well.
Geographically, we are looking at some regions where we are not already active, but we will avoid other areas, such as the southern states, because there's no manufacturing base.
We are also entering into the new segment of extended stay, which we feel has a lot of potential in Mexico, as there are just a few hotels operating with this format. We have been considering this business division for a long time, as it completes the range of hotels we can offer to the business traveler. This format serves the guests that need to stay more than five days, and the cost of operations are usually lower than a full service; therefore, the profitability is very attractive.
REIT: How do you plan to increase and diversify your investor base?
Calvillo: We are looking more at the retail market, namely small investors throughout the country. We want to explain directly to a large base of individual investors about the opportunities for investing in this type of vehicle. We also want to look outside of Mexico and introduce our company to the foreign investors we don't have right now.