American movies, music and fashion often create the framework for trends in countries across the globe.
09/29/2016 | by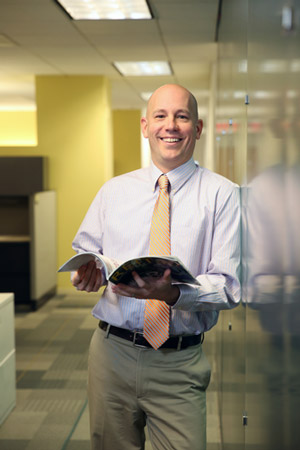 This issue of REIT magazine corresponds with the start of fall, and for many that means football: the athleticism of box-to-box midfielders; the strategy behind a beautifully executed set play between the sticks; and the aggressiveness and creativity in the attacking third.
Wait, is that not the football you had in mind? Obviously, the term means something very different in the United States than in most other parts of the world. And while "American" football is a passion bordering on an obsession nearing an addiction for millions in the U.S., its global popularity is dwarfed by soccer. (Or, what my British colleague would call real football.)
At the risk of being overly patriotic, that is typically not the case. American movies, music and fashion often create the framework for trends in countries across the globe.
We also see American best practices leading the way in the global economy. That is certainly the case when it comes to the most efficient and effective way to invest in securitized real estate investment. Established in 1960, the U.S. REIT industry is not only the oldest and most evolved REIT regime in the world, it is the most emulated.
More than 30 countries have now established REIT legislation that is at least in part modeled after the U.S. approach. The world's largest democracy, India, has recently established its own REIT industry. That number continues to increase as countries like China and Indonesia move closer to joining the worldwide REIT ranks.
In addition, regulators, politicians, real estate groups and investors outside the U.S. often seek out NAREIT to provide guidance and resources as they look to establish their own REIT platforms.
The increasing similarities among countries when it comes to REITs are a tremendous benefit to investors. The REIT structure provides investors across the globe with familiarity when they invest their capital across their own borders. Local market knowledge will always be essential when it comes to acquiring or developing individual assets, but real estate capital is global. REITs represent a way for investors to put their money to work in markets in which they may never set foot.
And that is exactly what investors from Seattle to Sydney have done. The nearly 300 listed REITs that comprise the FTSE EPRA/NAREIT Global REIT Index now have a global equity market capitalization in excess of $1.2 trillion. So while individuals in Sao Paulo and San Diego may disagree on which version of football is best, they can benefit equally from the REIT approach to real estate investment.