Europe's real estate investment climate looks more hospitable today than it did a year ago.
09/21/2017 | by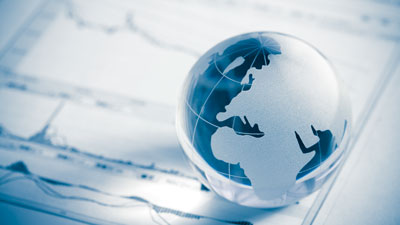 The outlook for much of the European real estate investment market looks brighter today than it did a year ago - buoyed by increasing economic confidence, easing political tensions and continued inflows of capital from investors around the world.
While uncertainty hasn't gone away, analysts say they feel more comfortable than 12 months ago. Back then, the United Kingdom's (U.K.) Brexit vote to leave the European Union (EU) triggered fears of potential volatility and upheaval across the continent.
According to data from real estate services firm JLL, European investment volumes in the first half of 2017 stood at $114 billion, up 7 percent from $106 billion in the same period of 2016.
Meanwhile, the FTSE EPRA/NAREIT Global Real Estate Index Series shows that European REITs and listed real estate companies posted total dollar-based total returns of 1.7 percent in the year to July 31, versus returns of 10.1 percent on a global basis.
Surprises on the Upside
In the U.K., markets continued to shrug off political uncertainty as investment activity in the first half of 2017 rose by 18 percent to its third-highest level on record in local currency terms, JLL data show.
"If there's a country where we've been positively surprised about investment volumes, it's the U.K.," says Peter Papadakos, a managing director at Green Street Advisors in London. Analysts state that Asian investors, particularly from Hong Kong and China, have been among the most active in London since the Brexit vote.
Hans Op 't Veld, head of listed real estate at Dutch pension fund PGGM, notes that investors still remain cautious on their U.K. investment plans, as Brexit negotiations are just starting.  Nevertheless, "the investment market looks pretty good, particularly prime assets in London. Pricing has held up quite well so far."
Many investors are looking for capital preservation and they still believe London is a safe haven, Op 't Veld says.
British Property Federation chief executive Melanie Leech agrees. As the U.K. REIT industry celebrates its 10th anniversary, the number of U.K. REITs has grown from 17 to 50 during the past decade. Importantly, "the fundamentals for U.K. real estate remain strong for the long term," according to Leech.
 "With the right policy support from government to secure our industry's future as a major economic contributor and high-performing asset class, we can navigate the uncertainties which Brexit has created," Leech adds.
The prospect of a "softer" Brexit is helping sentiment about U.K. real estate, according to Eri Mitsostergiou, director of European research at Savills PLC. She points out that London is also benefitting from the sheer weight of global real estate capital.
"Most investors are increasing their allocation to real estate, and London remains on the top of many investors' lists," she says. 
Opportunities Across the Channel
For those investors who remain edgy about the U.K. market, continental Europe offers a range of opportunities to tap into a generally thriving market.
"The macro headline numbers are more positive. You've seen that through the inflows in general into Europe," says Papadakos. "Most parts of Europe are quite liquid. Investors don't seem to be pausing."
Mitsostergiou also believes the outlook is brighter today: "We avoided some political shocks that we were concerned about." Op 't Veld shares that sentiment, noting that fears of populist movements upending the status quo in the Netherlands, France and Germany have abated.
"There is a restoration of confidence that the EU will succeed in reinventing itself. That creates an environment that is much more stable than what it looked to be like 12 months ago," Op 't Veld says.
Dominique Moerenhout, CEO of EPRA, points out that the European listed real estate sector has not been affected by political uncertainty any more than the traditional equities market. 
Op 't Veld adds that the benefits of low interest rates will remain in place for some time as the system continues to absorb recent monetary easing. "I would argue that we've got a fairly strong 18 to 24 months ahead of us," he says.
Germany Leads the Pack
Even though the prospects look bright across much of the continent, Germany remains the go-to destination for many investing in Europe, according to analysts. 
JLL data show investment volumes in Germany at $23.6 billion in the first half of 2017, a 25 percent gain from $18.9 billion recorded a year before.
 "Germany is still leading the pack," says Papadakos, which is due in part to its competitive financing conditions. "There is still access to very cheap debt, so pricing for real estate is key."
Steve Buller, portfolio manager at Fidelity Investments, notes that Germany is currently home to some of the most stable global investments.
In particular, the German residential sector is experiencing a "significant" supply-demand imbalance, according to Buller. Although the market is regulated, rental rate growth is starting to emerge, he notes. And following many decades of dormant performance, the German office market is also starting to see rental growth in the major cities of Berlin, Frankfurt and Hamburg, Buller observes.
Macron Election Upswing
Germany's leading position in Europe does not mean investors are ignoring its neighbor, France. The recent election of Emmanuel Macron as president has gone a long way toward bolstering confidence, analysts point out.
"People who are looking for a little bit more excitement are moving slowly up the risk curve, which has translated into more interest in French real estate," says Op 't Veld.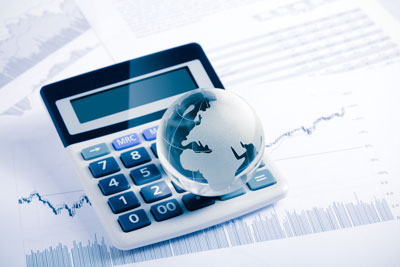 Papadakos notes that a more vibrant office re-leasing market is emerging in Paris, and expectations are high in the wake of the Macron election.
Joe Valente, head of research and strategy for European real estate at J.P. Morgan Asset Management, describes France as a "hot market." He points to the wave of capital coming into the country's open-ended property funds. The size of the capital flows means that the funds are looking to markets outside of France to invest, he explains.
"These funds are often the winning bids and are creating the market in many of these locations," Valente says.
Spain Coming to the Fore
Another European market that is attracting attention is Spain, which has shown a recent upsurge in investment activity. Indeed, JLL data show that investment volumes in Spain totaled $5.9 billion in the first half, a 51 percent increase on the $3.9 billion recorded a year earlier.
While the Spanish market is small from an institutional point of view, it is a leading destination for capital at this time, according to Valente. Mitsostergiou describes Spain as a "star" on the continent, and she says the country's REIT regime has been attracting international investors. Today, "investors are paying quite keen prices for good quality assets," she says.
Opportunities for Rental Growth
Looking more broadly, asset management company Schroders is projecting annual total returns of between 5 percent and 7 percent on average for investment-grade European real estate between the end of 2016 and the end of 2020, assuming economic growth continues. Capital values will be driven mainly by a steady increase in rents, according to Schroders.
Papadakos notes that "cap rate compression is probably over in most sectors, but the rental cycle is not over. We're not even halfway through in the rental cycle." Most of the continent's office markets, for example, haven't seen a lot of rent growth until the last 12 months, he explains.
"Some of these yields that have compressed on the continent are partly because people are expecting rent growth to finally turn a corner and become positive again," according to Papadakos. 
European Countries on Deck
With REIT regimes already established in Europe's major markets, the attention of advocates for REIT-based real estate investment has turned to bringing the REIT model to new markets, notably Poland and Sweden.
Polish REIT legislation is expected to come into force at the start of 2018, according to EPRA. The legislation includes several important modifications advocated by EPRA, including allowing REITs to operate in the residential real estate market and lowering registered share capital requirements.
Poland is the most developed financial market in Central and Eastern Europe, with the largest stock exchange in the region. Introducing a REIT regime would activate local capital and draw in foreign investors, EPRA says.
While Sweden is less advanced in the process, it boasts the fourth-largest listed real estate sector in Europe, according to EPRA CEO Dominique Moerenhout. An industry working group within the Swedish Property Federation has been tasked with producing a draft showing how an ideal REIT regime would work. The proposals will then be presented to the Swedish government.
Op 't Veld notes that Sweden has the potential to be a "very interesting" market. Additionally, he describes the Stockholm office market as "on fire."
"REITs would fit in incredibly well…in the market's current stage of maturity," he adds. "This would really help them to set the bar and create more inflows."
Papadakos agrees: "In Sweden, the fundamentals are very strong today because there is an undersupply of office assets. That will add fuel to the fire in terms of share prices."
Looking further ahead, Portugal, Luxembourg and Malta are also considering adoption of REIT regimes. For his part, Op 't Veld believes that Portugal might move quickly. "It's a small market but it would help them get some incremental inflows of capital," he says.
Regardless of where REIT regimes emerge, Mitsostergiou emphasizes the benefits they have brought to Europe: 
"In every market where the REIT structure has been created, it's been beneficial, creating more liquidity, transparency and activity."
How are U.S. Companies Investing in Europe?
Investing in Europe is a core strategy for several U.S. REITs, allowing them to diversify their portfolios and take advantage of a potentially untapped market. Two REITs that have adopted this approach are Medical Properties Trust, Inc. (NYSE: MPW) and Equinix, Inc. (NASDAQ: EQIX).
Medical Properties Trust, Inc. opted to invest in Europe starting in 2013, based on the region's long-term commitment to the rule of law, provision of health care, and strong economies and currencies relative to the U.S.
About 20 percent of Medical Properties Trust's assets, worth more than $1.5 billion, are in Germany, Italy, Spain and the United Kingdom. Edward Aldag, Jr., president and CEO of Medical Properties Trust, says this gives the company a critical mass that makes further investment even more attractive and efficient. 
"We expect to continue to expand, both within the four European countries we are currently in and others," Aldag notes.
Underpinning Aldag's confidence is certainty that a key assumption behind the company's investment strategy won't change: "Societies in the countries where we invest are fully committed to continuing to provide hospital care to their people – and the cost of that care will take priority over almost any other necessity."
For data center REIT Equinix, investing in Europe began in 2007 with an acquisition that immediately gave the company a presence in four countries. "We've been investing in upgrading, expanding assets and acquiring new assets to expand the business since then," says Eric Schwartz, Equinix's president of Europe, Middle East and Africa.  In 2016, the REIT took a big step forward with the $3.8 billion acquisition of TelecityGroup PLC, which added seven new markets in Europe.
From a revenue standpoint, Equinix's European portfolio, inclusive of acquisitions, has grown by a factor of almost 20 over the past decade, according to Schwartz.
Schwartz describes the European economic environment as "much more upbeat and positive" than in previous years. 
Schwartz says Equinix's investment in Europe is driven by the growing needs of its customers in the areas of the internet, cloud computing, enterprise information technology and financial sectors. 
"All of those areas are growing consumers and users of information technology, and that continuing growth trajectory is what we anchor our investments to," Schwartz adds.