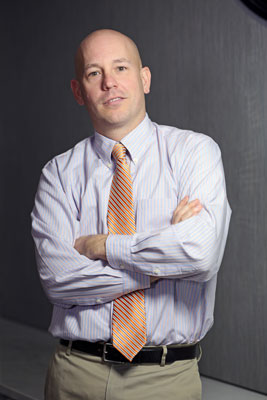 I have always been somewhat skeptical when I hear anyone tout the results of a new survey as definitive proof of some universal truth. Maybe I am just jaded, but I always want to know who was surveyed, by whom and what was their agenda.
I mean, if nine out of every 10 dentists really thought one toothpaste was significantly better than all other brands, we wouldn't need an entire toothpaste aisle at every grocery store.
As we all learned last election cycle, opinion surveys or polls can be even more misleading. Pollsters often either do a poor job sampling, ask the wrong questions or are misled by respondents.
I say all that so you realize that when I discuss the results of our biennial REIT magazine reader survey, I have made sure they pass the sniff test. We surveyed 1,000 actual readers of the publication with a range of job functions and perspectives on the industry.
If you were one of those individuals who participated in the survey, thank you. The print and online survey featured 25 questions about the content, design, usefulness and overall quality of the magazine. I am pleased to report that the feedback we received was very positive and confirmed that our readers find value in the publication. Some of the noteworthy results:
The typical respondent reads each issue of the magazine, and nearly half of the respondents pass the magazine on to at least one colleague.
Along with the Wall Street Journal and Bloomberg, REIT magazine is among the top three sources for news on real estate investment—NAREIT's website, REIT.com, ranked fourth.
Industry transactions, legislative issues and company profiles ranked as the most popular content.
Nearly 75 percent of all respondents took some sort of action, such as sending an email inquiry or visiting a company website, after seeing something in the magazine.
When asked for any improvements they would make to the magazine, several readers said they would like to see the content get more in-depth. That is not surprising considering the average survey respondent has spent more than 13 years in some aspect of the real estate industry. Roughly a quarter of them had more than 20 years of experience. 
This feedback is very important to help us continue to refine the magazine, and all of NAREIT's media offerings, to communicate the REIT and real estate investment story more effectively.  In fact, you can expect to see many of those changes in the next issue. Stay tuned…