The firm that led the way bringing REIT investing into the mainstream is getting more sophisticated.
09/17/2018 | by
At a time when wealthy families dominated commercial real estate, two Wall Streeters had a novel idea: What if everyday investors could own a piece of the market? Robert Steers and Martin Cohen decided in 1986 to disrupt the Dynasty era and do just that by creating the first investment company to specialize in listed real estate. 
The duo that had met a decade earlier weren't "real estate guys." They recruited their wives to work—without compensation—in a 1,200-square-foot New York office, where they all toiled away from the cheapest black Formica furniture that still looked legit, Steers recalls. 
"We were just trying to hold it together," he says. "We had probably unwarranted, but blind, faith in our position." 
Back then, few investors owned REITs, let alone understood them as the Modern REIT Era would not start in earnest for another few years. As a result, the pair struggled to sell their vision—one that echoed the impetus behind Congress' creation of REITs back in 1960. Steers recalls approaching one potential client with the REIT concept and getting laughed at and told that REITs are "not real, not liquid, not real estate." 
"It was pretty humiliating. We endured a lot of that for the first decade," Steers says.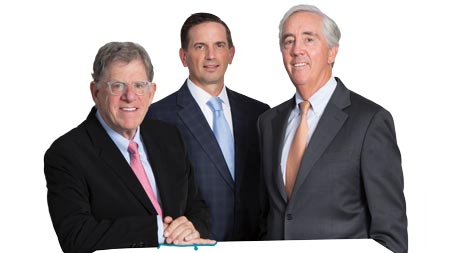 Cohen agreed that the early days were tough. "REITs weren't a household name then. We spent a lot of time explaining their value and the potential for diversification, income, and capital growth. We were essentially creating a market that didn't exist."
No one's laughing now. Cohen & Steers (NYSE: CNS) listed on the New York Stock Exchange in 2004 and today is considered royalty in a space that it helped define. The wives no longer work for the firm, which now has more than 300 employees, a Manhattan headquarters (with updated furniture), and offices in London, Hong Kong, Tokyo, and Seattle. Meanwhile, the understanding and acceptance of REITs has skyrocketed with REIT shares now being owned by more than 80 million American investors, and even more globally.
Steers is currently the CEO, while Cohen, who has retired, serves as chairman. In 2001 and 2012, Cohen and Steers, respectively, received the E. Lawrence Miller Nareit Industry Achievement Award.  They were recognized for helping to take REIT investments into the mainstream by explaining REITs to investors unfamiliar with the role that they play.
"Cohen and Steers were supportive and an important impetus for the democratization of the ownership of real estate," says Milton Cooper, executive chairman of Kimco Realty Corp. (NYSE: KIM), a shopping center owner that went public at the start of the Modern REIT Era and is now one of the nation's largest REITs.
David Bujnicki, senior vice president for investor relations and strategy at Kimco, adds that "the rapid and successful rise of REITs into a $1 trillion-plus industry may not have been possible without Cohen & Steers' support and validation of what was then an obscure investment vehicle."
Synonymous With REIT Investing
While Cohen knew that REITs had strong potential, he didn't anticipate becoming a leader in a space that would eventually own shopping malls, apartments, office space, and data centers  from coast to coast. "Last year, the firm achieved its eighth consecutive year of revenue growth, with revenues increasing 8 percent to $378 million, up from $350 million in 2016," he points out.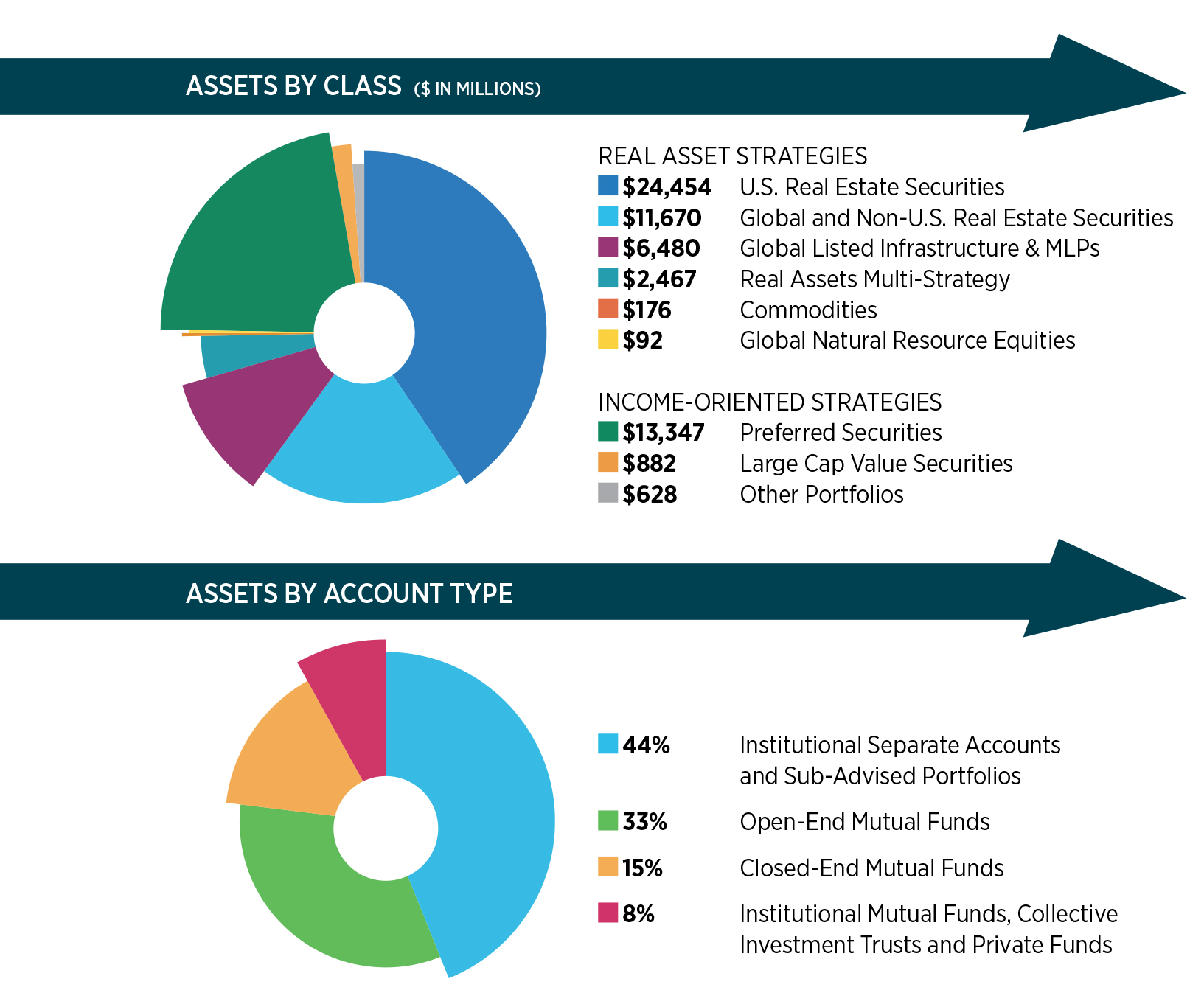 At the end of last year, the firm's closely watched assets under management came in at $62.2 billion, up from $57.2 billion a year earlier, according to the latest annual report. 
And even though tech stocks received the lion's share of attention in 2017, the firm's U.S. real estate strategy saw net inflows of $462 million. The global and international real estate strategies, meanwhile, saw assets under management spike 18 percent, net inflows of $496 million, and market appreciation of $1.5 billion. "All this from an idea that the organization and management of real estate assets in a corporate format could benefit a bigger swath of investors," Cohen reflects.
"Today, Cohen & Steers is synonymous with REIT investing, and alongside the REIT industry, it has grown into a prominent place for investors and their portfolios," Bujnicki says.
Sheila McGrath, a veteran Evercore ISI REIT analyst, agrees: "Cohen & Steers has a unique franchise, built over the past 30-plus years, that continues to grow and be a major voice in the REIT industry."
Now, the firm is looking to the future. The REIT approach to real estate investment no longer needs explanation, while the pool of investors and investing options has increased. Success requires more refined and complicated investing strategies that can compete—and see gains—in an increasingly digital age.
"We've always believed in being focused, being specialized. For us, that definition has evolved as our markets have evolved. In 1986, 'focused' would have meant just U.S. REITs," Steers says. "We're focused, but we're going deeper. We're finding that investors, particularly the bigger and more sophisticated ones, are less interested in a generic global REIT. Their view is 'You guys have generated significant outperformance. We think you can deliver even more.'"
In terms of the bigger picture, expansion shows the maturation of the REIT space. In fact, next up for Cohen & Steers could be a move into the fixed-income part of the REIT world.
"It's certainly a sign that the industry has grown up and has matured," said Craig Leupold, CEO of Green Street Advisors, an independent real estate research and advisory firm that counts Cohen & Steers as a longtime client. "Cohen & Steers now has a name that is better known, better understood, and better valued by potential investors. That gives them an opportunity to expand their very different investment products and enables them to branch into other things." 
The Modern Era
Steers likes to joke that the firm started "between six and eight years too early." But by being ahead of the curve, the company had weathered any start-up hiccups and was well-established in the 1990s, when some of today's largest REITs went public.
Whether the timing was lucky or not, Cohen & Steers helped shape the industry's standards that include sound reporting, strong board leadership, and transparency. "We're very proud of the fact that our firm has led the way and been hawks in corporate governance," Steers says.
Cohen & Steers "established themselves as experts in this emerging industry early on at a time when there were no experts," observes Paul Adornato, a longtime REIT analyst who is now a professor at NYU's Schack Institute of Real Estate. "By having a credible institutional investor who was not afraid to speak publicly about what they liked and didn't like about the industry, that really gave other institutions, as well as individuals, a bit more confidence in this emerging sector. If you think back to certain pivotal times in the industry, Cohen & Steers was probably a player."
Leupold describes Cohen & Steers as "shepherds" of the industry. "Over the years, we've moved from what was a typical client-vendor relationship, to one that has progressed to more of a collaborative relationship and then to more of a partnership, not in terms of economics, but in terms of sharing ideas of best practices around the industry, having the industry's best practices at heart," he said. While the space has had some disappointing performers, he adds, "sound practices have helped it largely avoid big blowups and failures, enabling the REIT industry to generate solid long-term returns for investors." 
The firm weathered the technology bubble of the late 1990s, but it was the financial crisis where it made another name for itself in the space.
The housing market's crash engulfed the commercial sector, sending stock values plunging and the sector into crisis. With many investors in panic mode, Cohen & Steers reiterated its faith in the sector by offering REITs the chance to recapitalize debt and raise new equity.
That "made a dramatic statement to the market," Adornato recalls. "Institutions didn't really have the mandate or the guts to jump back into the REITs, so perhaps it took a REIT specialist with the savvy and market credibility to blaze the trail. There's no question that Cohen & Steers was the leader of the recapitalization of the industry coming out of the Great Recession."
Planning for the Future
In recent years, the firm has worked to sharpen its strategy. While it continues to stretch beyond the standard offerings with sophisticated and more specialized specific objectives—such as high-alpha focus strategies, custom combinations of real asset classes, and thematic concepts—it is not straying from its roots.
As the firm's 2017 annual report puts it: "As we look down the road, we believe the fundamental principles that have sustained our growth for 31 years are even more relevant as the active management industry consolidates and faces increasing competition … We believe we can be among the small number of active asset managers to emerge as big winners from the industry's consolidation and evolution."    
Infrastructure, an asset class in which the firm has invested for 14 years, is a particular priority for Cohen & Steers in the years ahead. Decades of under-investment in the world's critical infrastructure has given way to the prospect of higher government spending and a growing need for private investment, the firm told investors. In addition, hyper-growth in e-commerce has created a massive shift in supply-chain logistics. 
Therefore, Cohen & Steers is developing new strategies around global logistics, digital infrastructure, renewables, public works infrastructure, and infrastructure debt. Other plans might seem more complex to most investors. For example, it's looking to expand the platform and product offerings around master limited partnerships (MLPs) and other midstream energy infrastructure. This doesn't mean real estate will be abandoned.
"The company's focus on liquid real asset strategies should continue to appeal to investors seeking investment diversification and inflation protection options," McGrath says.
Change Ahead
Finally, an even bigger change looms: Steers' retirement. Joseph Harvey, who joined Cohen & Steers as an analyst in 1992 is ready to ascend to the president and CEO spot when—and if—Steers decides to retire.
"I'm asked about it a fair amount. When Marty retired, it didn't have any impact on clients or on the stock price. I would envision the impact of me stepping down being the same," Steers says. "It's not going to be five years from now, but I'm not sure when it's going to be. I'll know when I'm ready." 
Harvey notes that four years ago, Cohen & Steers instituted a succession planning program for senior professionals across the firm. "With this program in place, Bob, Marty, and I are confident in the firm's long-term future success," he says.  
Adornato describes Harvey as level- headed, detail-oriented, and focused. 
Leupold, who grew up in the industry with Harvey, also thinks he is a good choice. "Joe is a 30-year industry veteran, who knows the space well and is a smart, hard-working, and diligent executive. He has all the tools to continue the success of the firm."