Office REITs answer tenant demand for top-notch space. 
09/13/2018 | by
A REIT-owned office building under construction in the Hollywood district of Los Angeles epitomizes the evolution underway in office real estate today.
The Hudson Pacific Properties, Inc. (NYSE: HPP) project, dubbed "EPIC," will eventually be a 300,000 square-foot terraced office building, situated on Sunset Boulevard, close to entertainment studios, eateries, coffee shops, theaters, and public transportation. Set to open in 2020, the interior will feature 15-foot ceilings and floor-to-ceiling windows. It will also have built-in flexibility, such as the option to link floors with open staircases. It will have electric car charging stations, bike storage, and a fitness center with showers and lockers. A street-side lobby will have a rideshare drop-off. Yet its biggest draw might be its outdoor space.
About 10 percent of the 13-story building will be dedicated to large terraces, with sweeping views of the Hollywood Hills, Pacific Ocean, and downtown. The patios will have cozy trimmings such as couches, trellises, trees, fire pits, and barbecues. 
"These outdoor spaces are situated with a purpose of allowing for a unique indoor-outdoor experience," says Chris Barton, executive vice president, development and capital investments, at Hudson Pacific. "They are built as programmed, functional, communal spaces."
When looking to the horizon in the office real estate sector, REITs and other landlords are in a long-term competition to meet the evolving needs of the 21st century tenant, making older buildings of narrow windows and walled-off floor plates obsolete. All the disruption now happening in office real estate boils down to a critical strategy: catering to the employee. While companies used to dictate what types of work environments employees would have, now it's the inverse, and it has revolutionized the way cutting-edge landlords think about how they build offices. 
People Power
"What we now have is far more of a meritocracy as a culture," says John Kilroy, chairman, president, and CEO of Kilroy Realty Corp. (NYSE: KRC). "The meritocracy is all about being able to attract and retain your most important asset, which is your people. It's not about the power of the company, it's about the power of the individual."
More than ever before, technology companies are leading the way in this revolution, prompting traditional firms to follow them in pursuing more modern offices, so they too have bells and whistles to offer their talent. Most importantly, today's tech workers, especially younger cohorts such as millennials and Generation Z, demand more amenities, more light, and more access to retail and transportation. They want to work near where they live. They want access to cool coffee shops, hip restaurants, and outdoor spaces.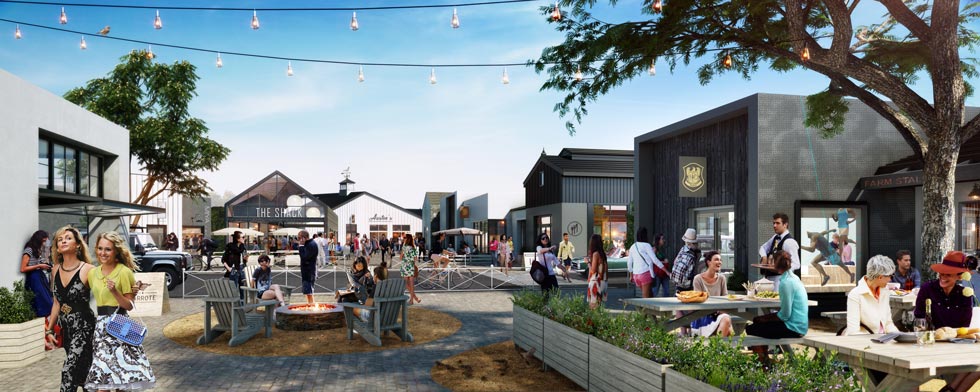 This is leading to a supply problem for avant-garde space. It's good news for REITs on the forefront of meeting the demands of supplying amenities, but not so good for owners saddled with older office buildings. About 80 percent of today's office stock dates back to the 1980s or before, estimates R. Byron Carlock, Jr., of PwC. 
"Landlords are having to play catch-up with some of these dramatic tenant requests that are becoming normative in the marketplace, but have not necessarily been broached in the past," Carlock says. 
Dan Ryan, a co-chief investment officer at Alexandria Real Estate Equities Inc. (NYSE: ARE), describes the nation's office landscape as "a story of haves and have nots." 
"The more that buildings emphasize employee-centered design, the more tenants are out there saying, 'I have to get on this.'"
Tech as a Catalyst
Compare the frenzy today with the office world a decade ago, before the Great Recession. "The biggest impact of technology on office this cycle is that the technology tenants are dominating growth and new-business activity," says Owen Thomas, CEO of Boston Properties, Inc. (NYSE: BXP). 
Technology is all-encompassing and includes areas such as medical and biotech, fin-tech, auto-tech, gaming, and cybersecurity. Robotics, artificial intelligence, the internet of things, augmented reality, and virtual reality will all drive future growth, Kilroy notes.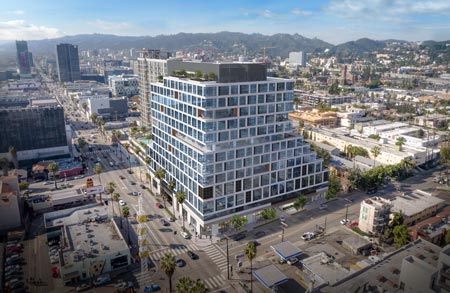 Currently, about 20 to 25 percent of all new office leasing comes from technology firms, according to a July report by Cushman & Wakefield. Most of that is driven by STEM-related occupations: science, technology, engineering, and mathematics. Computer and math occupations now make up 20 percent of major office leases, the firm says. 
"Technology is a huge driver of growth, but it is also a huge disrupter," says Revathi Greenwood, head of Americas Research at Cushman. "It's driving commercial real estate demand."
REITs have responded over the years, targeting tech and other high-growth industries related to tech, such as life sciences and media. About 43 percent of Kilroy Realty's tenant base is made up of technology tenants, up from 11 percent in 2009. Its portfolio includes fast-growing companies such as Adobe, Riot Games, and biotech firm 23andMe. Alexandria's roster includes Illumina, Eli-Lily, Uber Technologies, Stripe, Amgen, and Facebook. 
Other fast-growing industries soaking up office space include health care, advertising and marketing, life sciences, media and entertainment, and coworking. All of these industries had "increasing" leasing activity for 50 percent or more of companies, according to a 2017 PwC report. 
These companies will pay a premium for class-A space. Asking rents in the second quarter for class-A offices were $76.22 per square foot in San Francisco, compared with an average of $72.30, according to research by Cushman. In Boston they were $41.17 a foot for class-A, compared with an average of $36.54, and in Austin, Texas, $40.17, compared with $36.54.
Coworking space has become a major force in office demand, as tenants such as WeWork sign large leases in urban areas. The subsector has grown at an average annual rate of 23 percent since 2010, according to JLL. Coworking tenants absorbed 29 percent—about 18 million square feet—of the total U.S. office space over the last 24 months, according to JLL. Today, about 5 percent is controlled by third-party flexible space providers, yet that is expected to rise to 30 percent by 2030, JLL estimates.
In the Washington, D.C. metropolitan region, Washington REIT (NYSE: WRE) is responding to the national trend toward flexible office space by introducing a portfolio-wide program branded Space+ that is designed to meet tenants' increasing demand for flexibility, speed to market, and competitive amenities. In a second quarter earnings call, President and CEO Paul McDermott said the program offers much of the flexibility seen in coworking, but that is still novel in the spec-suite market. The program offers flexible lease terms, high-quality customizable spaces, and options on level of service, "in recognition of the fact that with office tenants, one size rarely ever fits all," he said. 
Demand Drivers
Millennials are a big part of the push behind contemporary office offerings. This population cohort, now representing about one-third of office users, are reaching the key years of marriage, owning a first home, and child-rearing, notes a PwC report. 
This means they want to live close to where they work. 
That's expanding what's considered a hot area in terms of class-A office real estate. "The definition of the downtown and the traditional location is changing. Technology tenants are more flexible on where they are willing to go, and new areas of cities are becoming more desired," Thomas says.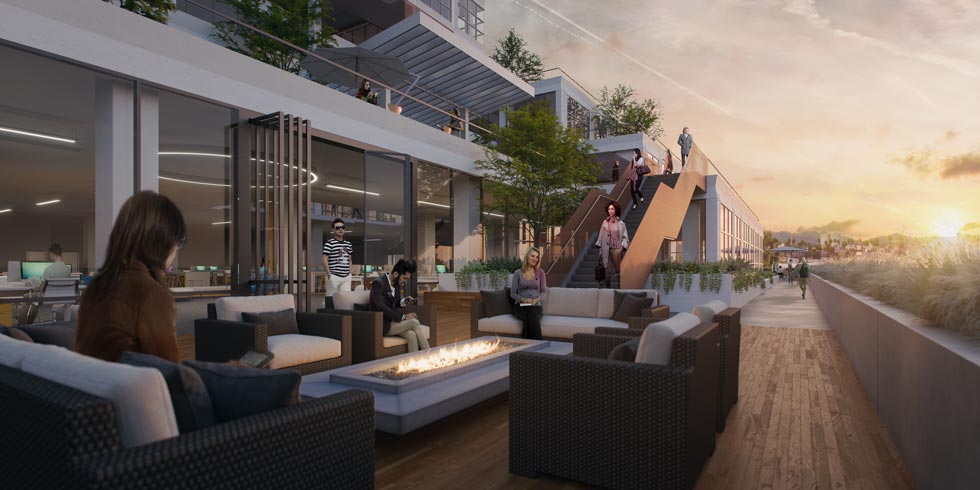 In this vein, Boston Properties is developing Dock 72, the "next generation waterfront workplace" at the Brooklyn Navy Yard in New York and a mixed-use property at Boston's North Station. The REIT also developed the Salesforce Tower, which opened this year, in the South of Market district in San Francisco. Kilroy is developing a two-tower office project in South Lake Union, a neighborhood of Seattle, and last year acquired a full city block in San Diego's Little Italy neighborhood. Alexandria has continued to develop properties in its cluster areas such as Cambridge, Massachusetts, and Mission Bay in San Francisco—a strategy it's pursued since the mid-2000s. 
In these hotspots, REITs are focusing on the live and work aspect, making sure that offices are amenity-rich. One big trend in recent years has been open floor plates, yet now landlords are getting requests to build out more quiet areas. In fact, two Fortune 500 companies that had transitioned to an open office format reported a decline in social interaction, according to a recent study by Harvard Business School and Harvard University. Employees spent about 70 percent less time face-to-face, increasing email and IM usage. Alexandria has received requests to build more quiet rooms, and "spaces dedicated to no technology," notes Ryan. "People are looking at it and saying, 'Maybe we went too far with the open office.'' 
Yet when it comes to communal areas, the outdoors beckons. Alexandria is building an office building for Takeda Pharmaceutical Co. in San Diego that will have two outdoor conference rooms, fully wired with video screens. 
Last year, Boston Properties completed a renovation of 399 Park Avenue, a 1.7 million-square-foot office building in Manhattan, adding a rooftop garden and a glass walled office space on a setback of the 13th floor. It added a landscaped outdoor plaza and new food hall space to One Five Nine East 53rd Street, a 222,000-square-foot building in New York. 
Servicing Tenants
Amenities also involve service, and here REITs are taking a page out of the hospitality playbook, acting as a concierge of sorts. 
Alexandria, for example, has a staff of about a dozen that focuses on organizing activities, including sports leagues in soccer, basketball, and badminton, walking clubs, cooking classes, and concerts. For one company, it arranged for a tent and a band to bring together two subsidiaries of a company wanting to better integrate its employees. "We think of ourselves as a city hall," Ryan says. "We take advantage of the facilities that we have on our campuses to really create community."
REITs aim to be a partner of sorts with their tenants when it comes to this kind of hospitality. If a tenant decides to have a party on a rooftop deck or building lobby at 6 p.m., then changes it to 4 p.m., Kilroy Realty responds, with staff embedded on site with the authority to make quick decisions, without having to run up the corporate chain. "Our job is to try to enable our partners to do the things they need to do to improve their enterprise and the bottom line," Kilroy says. 
REITs are also curating their retail and restaurant offerings. Alexandria Center for Life Science in New York has Riverpark, a farm-to-table restaurant. Kilroy's 100 Paseo, a mixed-use project with office, retail, and apartments that's under construction in San Diego, will have a Shake Shack and Tender Greens, as well as higher-end cuisine. "We think of it as an experience in our buildings," Kilroy says.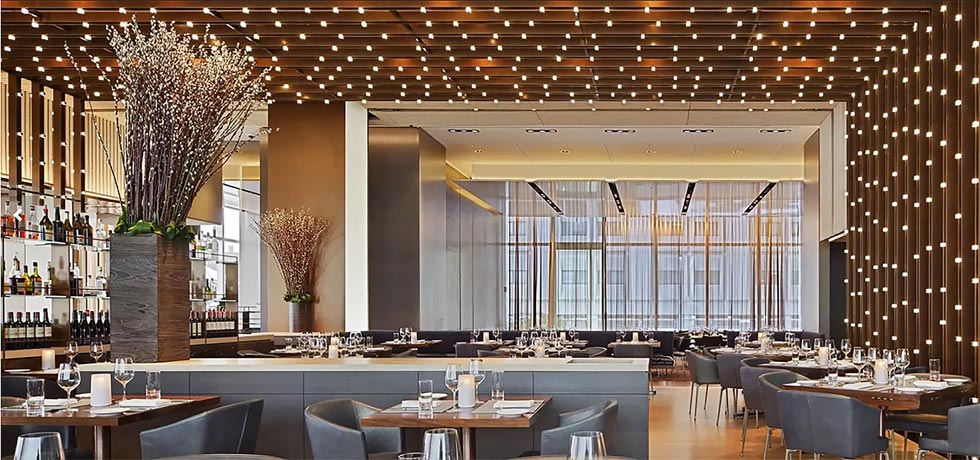 Alex Goldfarb, an analyst at Sandler O'Neill + Partners, adds that office REITs are taking much more advantage of either bringing in some sort of restaurant, or some sort of quick serve "that's more in keeping with what people want today."  
Sustainability Sells
Meanwhile, building sustainability is becoming more of a factor in leasing discussions. Tenants, especially those that skew toward younger employees, have a strong preference for buildings with LEED certifications and Energy Star ratings. "Those companies with a younger workforce are more likely influenced by sustainability and environmental factors," Thomas says. 
"We belabor this stuff a lot," Ryan says. "We're not just going to buy a table. We're going to get the right reclaimed table that has the right sustainability features and provides a story to it and a great design all at once." 
Landlords incorporating these kinds of features certainly pay more for the development. Higher ceiling heights, greater load capacities, bigger windows, and extensive outdoor space all add to building costs. Yet the fastest-growing companies can pay higher rents. Meanwhile, there are more workers per square foot, driving down average costs per employee. Office space has declined to about 151 square feet per employee, down from 176 in 2012, and 225 in 2010, Kilroy Realty estimates.
For high-flying tech companies, where most of the assets are essentially wrapped up in the intellectual property and the employees, tenant decisions are all based on attracting and retaining workers. These companies tend to be less sensitive to rents because about 80 percent of their cost structure is their people, whereas real estate might account for 4 or 5 percent, Kilroy notes. "If you spend an extra 20 percent on real estate, but it influences 10 percent positively on productivity and attracting and retaining your best, it's the best money you'll ever spend." 
That kind of reasoning might be hard for tenants to resist, as office space continues to evolve to meet the needs of employees.