Collete English Dixon, Executive Director of the Marshall Bennett Institute of Real Estate at Roosevelt University, is the first woman of color to lead a university real estate program in the United States.
Why do you think minorities, especially African Americans, have been underrepresented in this industry?
This industry is very hard to understand or access unless you have a foundation of relationships, capital, or exposure. As we're trying to build a pipeline of diverse talent for this industry, one of the things we find most daunting is the lack of awareness of what the industry is about, how to engage in it, and what you need to know to be successful. If we are better at sharing that knowledge and providing access to those opportunities, we will see a more diverse industry going forward.
How diverse is your student body and how have they fared during this crisis?
Our Master of Science in Real Estate (MSRE) program has always been at least 50/50 from a gender perspective and often at least 50% Black and people of color. At the undergraduate level, the real estate major is about 40% female and 60% male, but is not as diverse, racially or ethnically, as I'd like it to be.
Our graduate-level student body is well-positioned to help increase diversity in the industry. However, a number of our graduates have been furloughed or their roles have been terminated. We've also had internships disappear for some of our students, so we have not been able to add that experience to their education during this crisis.
Will the state of the economy make it harder for minority students to break into commercial real estate?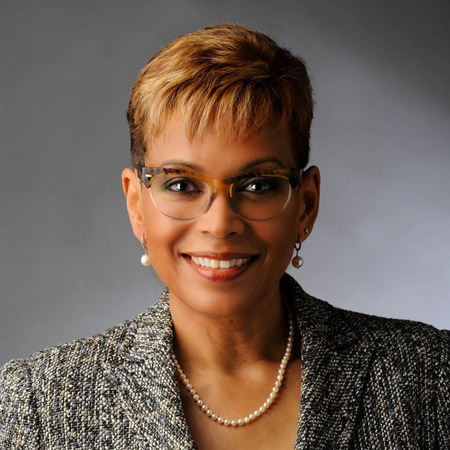 It's going to be hard for everybody, but this recession will make it harder on Blacks and people of color because it's just the way the system has been—minorities have less contacts, less capital, and less opportunities. But, I believe the conversations we're having now that have been triggered by some of the issues around social justice and systemic racism will at least make sure that minorities who want to be in this industry will get better consideration. If we can be assured that the considerations for hiring are fair, at least minorities will not be even further behind because of the economic uncertainties.
Can the focus on social justice issues bring about real change in the commercial real estate industry?
Today's social justice issues are spurring conversations about how to level the playing field, how companies in commercial real estate can take steps to make a difference, and how to use this occasion to change the structures that have limited opportunity. That would really be an incredible outcome. We are better positioned than ever before to actually create real change in the commercial real estate industry.
Read more from September/October issue of REIT magazine, available now in an interactive PDF.