My term serving as Nareit chair coincided with a tumultuous time for our industry and our country.  Looking back, I am struck by the many challenges the world has faced—and how proud I am of how Nareit, and our industry, has responded.  
This year has seen the onslaught of a global pandemic, with the tragic loss of life across the country and around the world.  In cities from Minneapolis to New York to London, citizens have taken to the streets to protest abuses of power against people and communities of color.  And most recently, our coastlines have been pummeled by natural disaster—from massive wildfires to a Category 4 hurricane.
While 2020 has been a historically challenging year—our industry has met these times by reinforcing our commitment to environmental, social, and governance (ESG) initiatives.  And while REITs have long made environmental stewardship, social impact, and good governance a core priority, current events have compelled our industry to think even more strategically about how we can serve a social purpose.  
Indeed—the importance of holistically incorporating environmental stewardship, good governance, and social responsibility into our businesses has never been more critical.  This fall, Nareit will host its first annual REITworks education conference, focusing on the latest developments in ESG.  Attendees will hear from speakers on ESG reporting best practices, hear case studies from industry leaders, and discuss opportunities and challenges with peers.  It is a critical time for our industry to come together to share ideas and shape strategies we may not have previously considered, and we look forward to accelerating progress.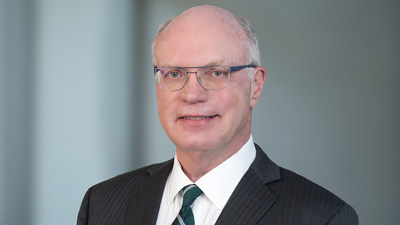 On behalf of Nareit's Board of Directors, we are proud of the work that this association has done to rise to the challenge of the past six months—and of the social responsibility groundwork that our industry has laid for a generation to come.
It has been a pleasure to work closely with CEO Steve Wechsler and the Nareit staff; his team continues to work tirelessly in support of our industry.  REITs remain the best way for Americans of all income levels to invest in commercial real estate and are an essential part of our economy.  I am excited to see what the future holds for our industry, and I am confident that we will continue to take a proactive role in positively influencing the years ahead.