Of all the "essential businesses" amid the COVID-19 pandemic, perhaps none is more central to supporting both businesses and households functioning effectively than data centers.
It is tempting to assume that cloud computing and digital communications simply occur naturally whenever we turn on the computer to join a Zoom meeting or to search for an item to purchase online.
All of these activities, though, rely on digital information being sent quickly and safely through servers, many of which are housed in properties owned by data center REITs.
One reason that "work from home" and online shopping have grown so rapidly is the speed and reliability of today's data communications and storage environment. Data center REITs maintain state-of-the-art electrical power and cooling systems to run the servers that host the internet and provide backup systems in case of loss of power, flooding, or other natural disasters.
The surge in demand for digital communications has propelled revenues for data centers. FFO for the sector was $1.05 billion in the second quarter of 2020, 18.1% higher than a year earlier, and a 25.8% annualized growth rate over the past 10 years. Stock prices have risen in response to these higher earnings and prospects for continued rapid growth. The FTSE Nareit data center sector delivered a total return of 32.5% year-to-date through the end of August.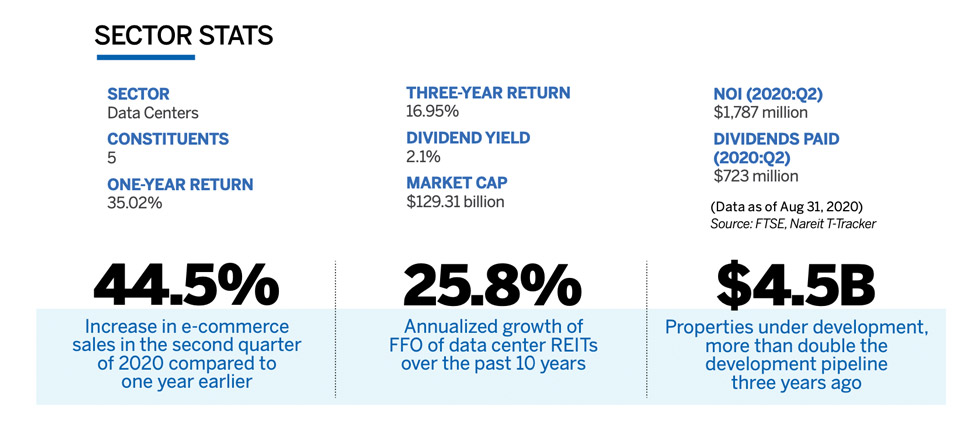 Read more from September/October issue of REIT magazine, available now in an interactive PDF.