Content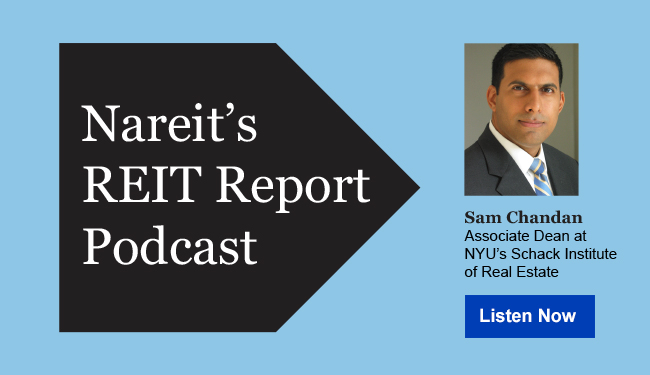 Sam Chandan, associate dean at New York University's Schack Institute of Real Estate, was a guest on the latest edition of Nareit's REIT Report podcast.
Chandan discussed a variety of issues related to diversity and real estate.
Last year, Schack held its first symposium for women in real estate. Chandan explained that the symposium was an opportunity to bring together a group of female industry leaders to discuss the prominent real estate issues of the day and to provide a platform for mentorship opportunities. He noted that the symposium is just one facet of Schack's multi-pronged focus on promoting real estate opportunities for women.
Chandan also noted that research carried out by Schack's Urban Lab has found that cities with more diverse populations are "markets where we see greater degrees of success in terms of their long-term growth trajectory, all things being equal."
Meanwhile, Chandan discussed Schack's recent annual REIT symposium and its theme of opportunities in the age of disruption.
"We're at a period of time for our sector where change is the norm," whether it be sources of capital, technology, or how consumers use space, Chandan said.