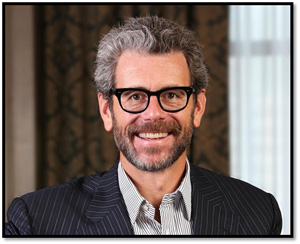 The real estate industry saw the rise of yet another sustainability initiative earlier this year. In April, President Barack Obama signed the Energy Efficiency Improvement Act of 2015 into law, authorizing Tenant Star, a new program to recognize tenants and building owners working together to reduce energy usage in leased spaces.
Tenant Star is modeled after ENERGY STAR, which was created as a U.S. Environmental Protection Agency (EPA) eff ort in the 1990s to help businesses and individuals save money and protect the environment by promoting energy efficiency. Th e voluntary program is credited with contributing to the growth of ecofriendly products and practices around the United States. Products bearing the ENERGY STAR label have third-party certification regarding their levels of efficiency. Likewise, commercial buildings have to meet specific thresholds of energy usage to become ENERGY STAR-approved.
The full details of Tenant Star have yet to be hammered out by the Department of Energy. However, the goal is to get tenants to take a greater role in boosting energy savings.
"Tenant Star creates a motivation for tenants who want to enhance sustainability to participate in an ROI/IRR-driven, proven model, which not only advances their own agenda and saves them money, but makes the buildings in which they locate more efficient and more sustainable," says Anthony E. Malkin, chairman, president and CEO of New York-based Empire State Realty Trust (NYSE: ESRT). Malkin heads the Sustainability Policy Advisory Committee of The Real Estate Roundtable, which led in advocating in favor of the legislation.
Ultimately, integrating efficient technologies and systems into the design of a tenant's space produces superior returns relative to add-on adjustments that come later, according to Malkin. In practice, Malkin says he expects Tenant Star will push tenants to buildings with central energy management systems, allowing them "to achieve maximum benefit in designing and installing their own energy efficient spaces."
What does that mean in terms of points of emphasis and areas that might see the next sustainability breakthroughs? Malkin says building owners and tenants are shifting their focus to greater accountability and monitoring, zeroing in on tangible investments and returns.
"Facilities, historically, have been a necessary evil for business," he says. "Now, we're talking about facilities being able to create returns on investment that the best business investments aren't able to accomplish. Th is totally changes the dialogue."