Real estate houses the economy, and REITs today are providing support for some of the fastest growing parts of the high-tech sector. A generation ago, most commercial real estate consisted of a building and four walls that provided space and services for tenants. Today, however, a growing share of real estate supports the high-tech sector.
Data centers provide the servers for data and electronic communications (yes, the "cloud" is actually based on the ground… often in Data Center REITs!). Cell towers, in the Infrastructure sector, provide the wireless infrastructure for today's networks and for new 5G applications. Logistics facilities owned by Industrial REITs transport goods bought on the Internet, getting them to the "last mile" as quickly as possible.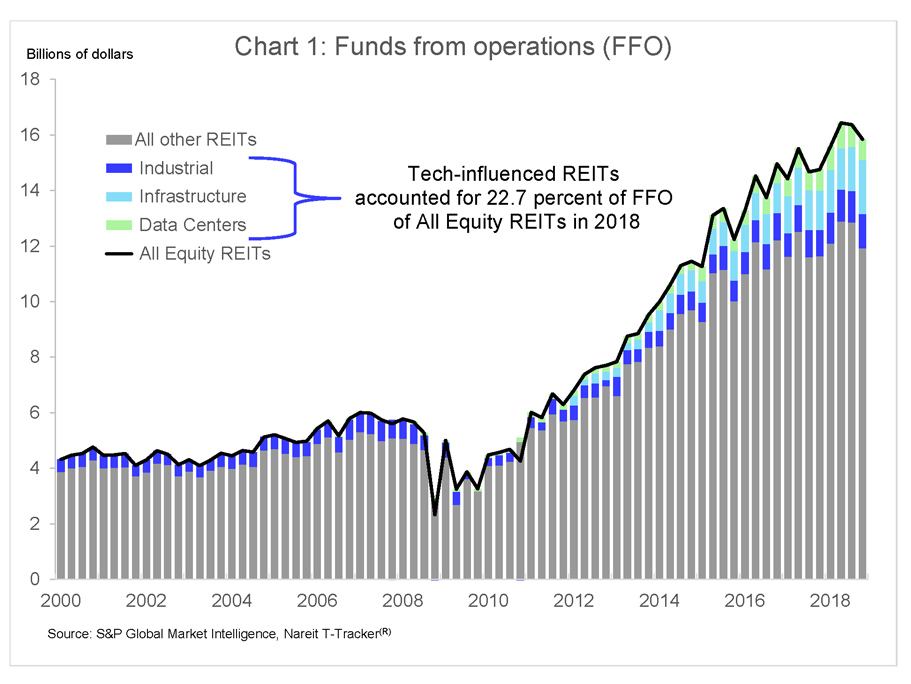 These high-tech segments of the REIT industry have grown rapidly. Funds from operations (FFO) of Data Center, Infrastructure and Industrial REITs totaled $14.5 billion in 2018, or 22.6 percent of total FFO of Equity REITs (chart 1). FFO of these tech-influenced REIT sectors has nearly doubled as a share of total REIT FFO over the past five years, from $4.4 billion, or 12.7 percent of total FFO, in 2013. (Data on FFO and other measures of operating performance for the Data Center, Infrastructure and Industrial REITs—as well as all the other REIT sectors—are available from the Nareit T-Tracker®.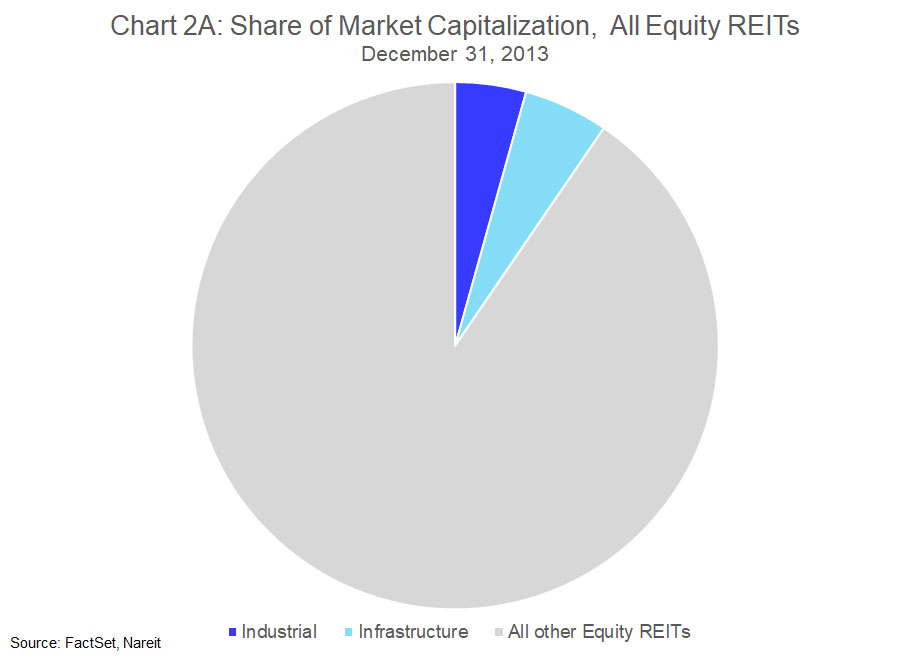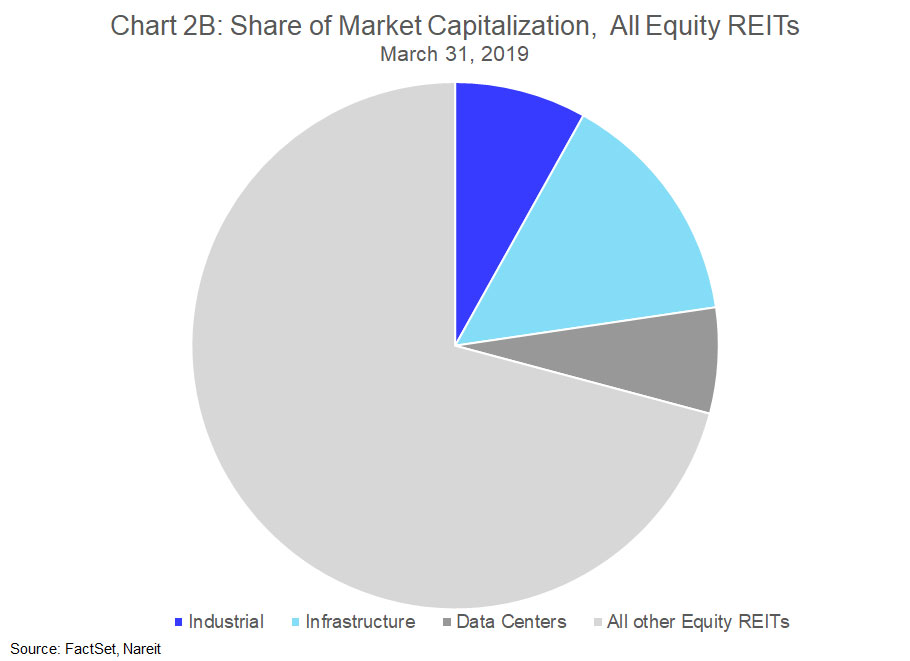 These high-tech REITs also account for a significant chunk of total market value of the REIT industry. Market cap of Data Center, Infrastructure and Industrial totaled $332 billion at the end of Q1, or nearly 30 percent of all Equity REITs, compared to less than 10 percent in 2013.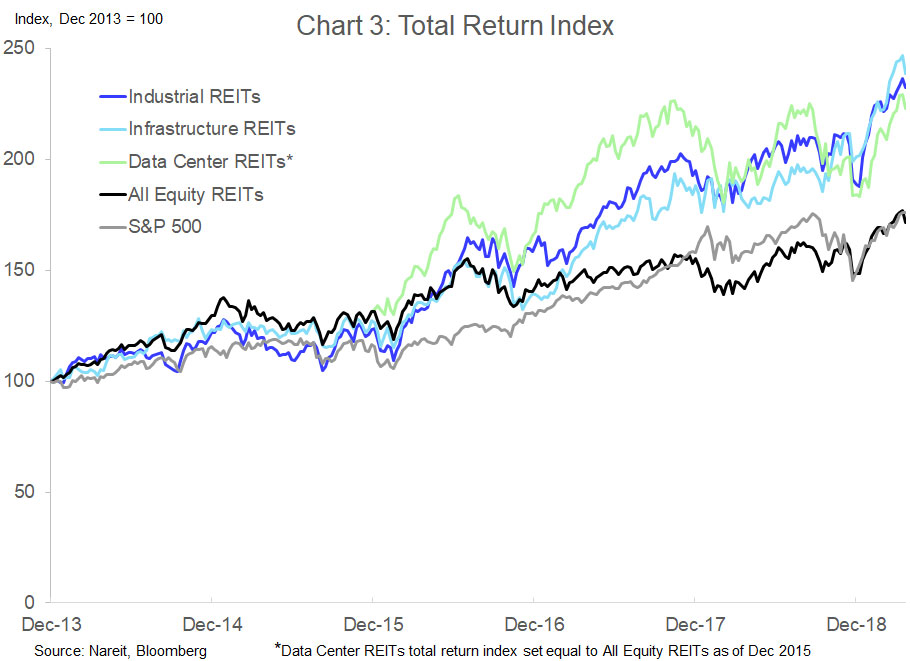 Investors have been rewarded for holding stock in these sectors. Cumulative total returns over the past five years have been over 130 percent (an 18 percent annualized total return) for the tech-influenced REIT sectors, compared to 75 percent for All Equity REITs and for the S&P 500 (11 percent annualized).
For more information on how ecommerce and 5G and other tech developments may impact technology-influenced REITs and commercial real estate, register for the Bloomberg Intelligence webinar, Finding Opportunities Among Technology-Influenced REITs on May 16, 2019 at 10:00 Eastern.
Get Nareit Market Commentary blog posts delivered straight to your inbox.
Subscribe