The FTSE Nareit U.S. Real Estate Index Series posted positive total return performance across all property sectors in 2019. Four sectors had total returns greater than 40%, led by industrial (+48.7%), data centers (+44.2%), timberland (+42.0%), and infrastructure (+41.9%).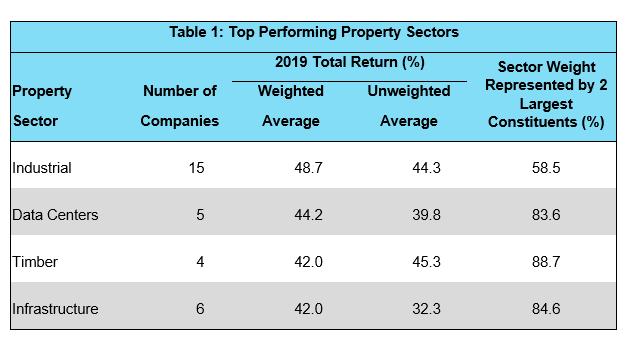 One characteristic these property sectors have in common is that the bulk of the sector market value is concentrated among a small group of companies. While these larger companies performed strongly, the unweighted average total returns shown in the table below reflect strong performance across all cap groups. It should further be noted that three of these four sectors have strong ties to e-commerce and the technology sector .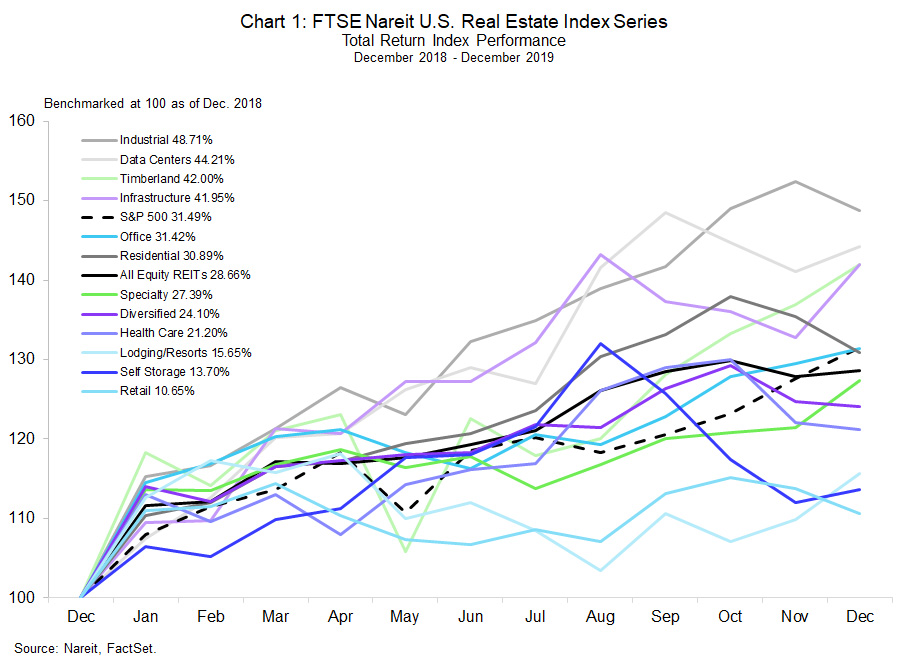 Meanwhile, the bottom performing sectors all had total returns greater than 10%, made up of retail (+10.7%), self storage (+13.7%), lodging/resorts (+15.7%), and health care (+21.2%). Over the same time period, the FTSE Nareit All Equity REITs index was up 28.7% compared to the S&P 500's total return of 31.5%.
Get Nareit Market Commentary blog posts delivered straight to your inbox.
Subscribe