Equity REITs reported a 7.4 percent gain in funds from operations (FFO) in the fourth quarter, according to recently-released T-Tracker® data (Chart 1). Solid fundamentals in REIT-owned properties drove earnings higher, as occupancy rates rose to a record 94.5 percent, and same-store NOI (SS NOI) increased 3.6 percent over one year ago (Charts 2, 3).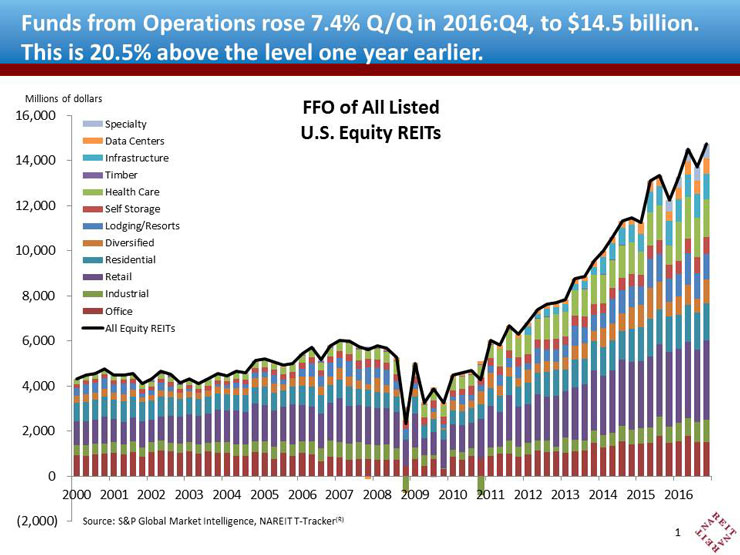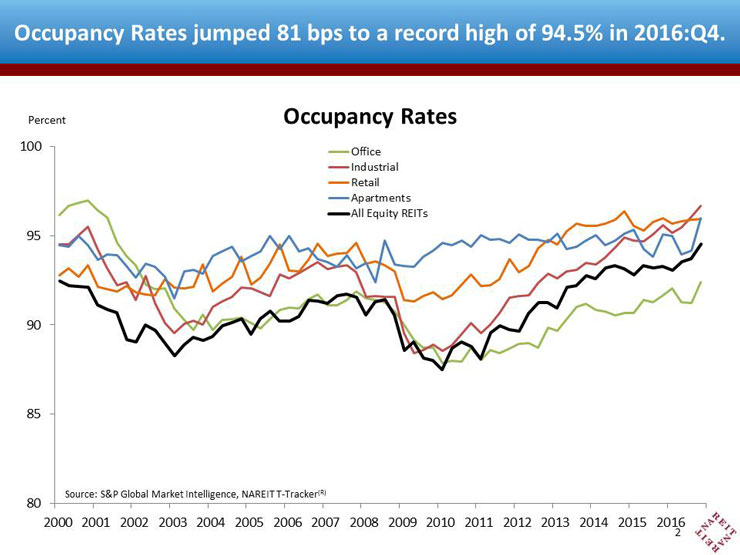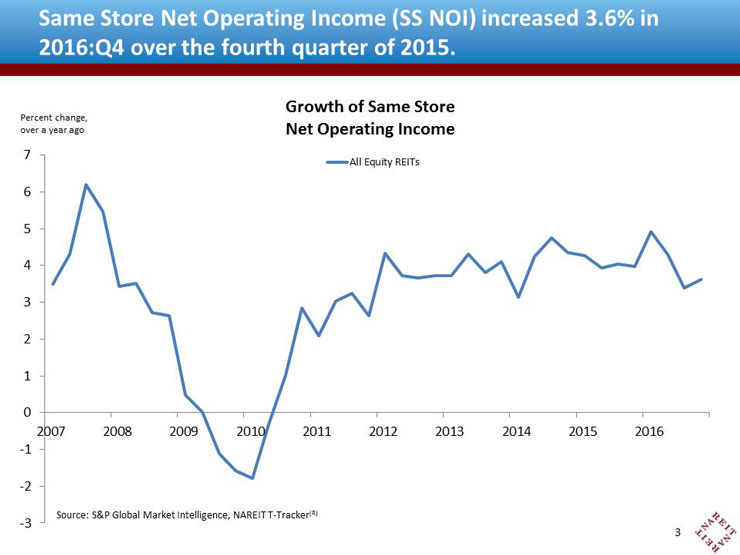 These T-Tracker results for U.S. listed Equity REITs also constitute an "Earnings Scorecard" for the new Global Industry Classification Standard (GICS®) headline Sector for Real Estate that was introduced last year. FFO per share of Equity REITs that are members of the S&P 500 increased 13.8 percent over one year ago, compared to 9.9 percent growth of earnings per share (EPS) for the market cap-weighted S&P 500 (Table 1). Only one Sector — Consumer Discretionary — delivered stronger earnings growth than the Real Estate Sector's Equity REITs (Chart 4).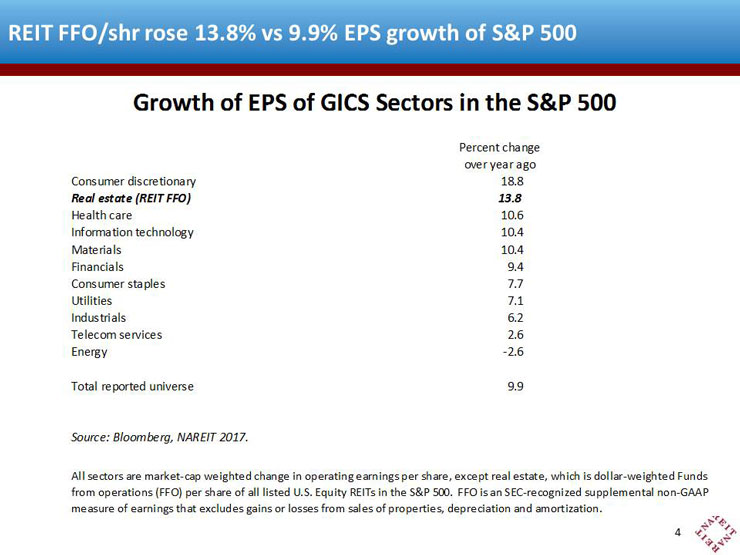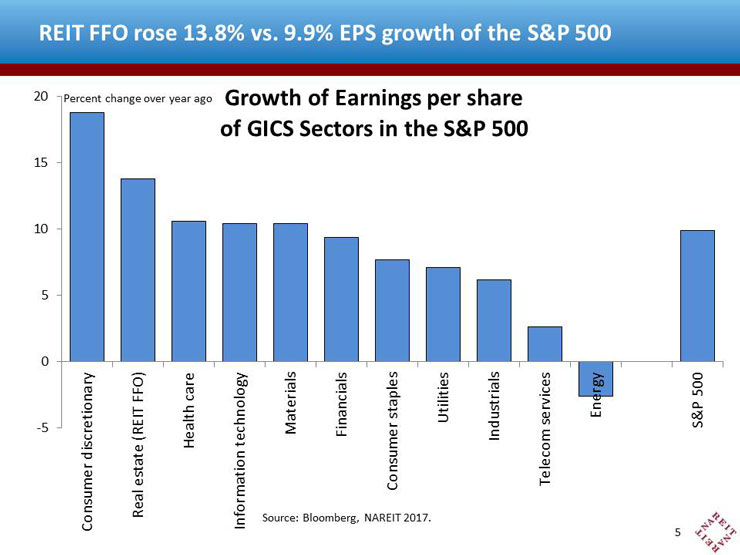 This edition of NAREIT's T-Tracker introduces several additional measures of the U.S. listed REIT industry, including the property development pipeline, weighted average leverage, debt maturities, interest paid and interest coverage ratios. For charts and downloadable data, visit our T-Tracker page.
Get Nareit Market Commentary blog posts delivered straight to your inbox.
Subscribe