REITs continue to report steadily rising earnings. Total funds from operations (FFO) of all listed REITs exceeded $16 billion in 2018:Q2 for the first time ever, rising 5.5 percent from the first quarter (chart 1). It's good news that earnings continue to climb higher, as it provides rather solid evidence against the argument that the long recovery for REITs may soon end. (See the Nareit T-Tracker® for comprehensive data on operating performance of all listed REITs).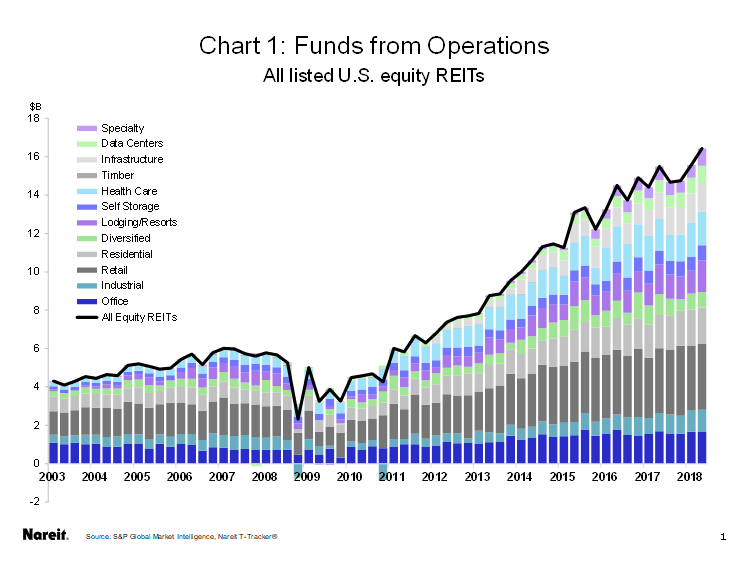 In fact, there are a multitude of signs that REIT performance will likely remain strong in the months ahead. Occupancy rates continue to reach new highs (chart 2). Not only does this indicate that demand for commercial space is outpacing new supply—and rising construction has been a nagging worry in some quarters, despite the fact that newly completed buildings are still being leased up quickly—but high occupancy also lets property owners raise rents faster. That's good news for future earnings.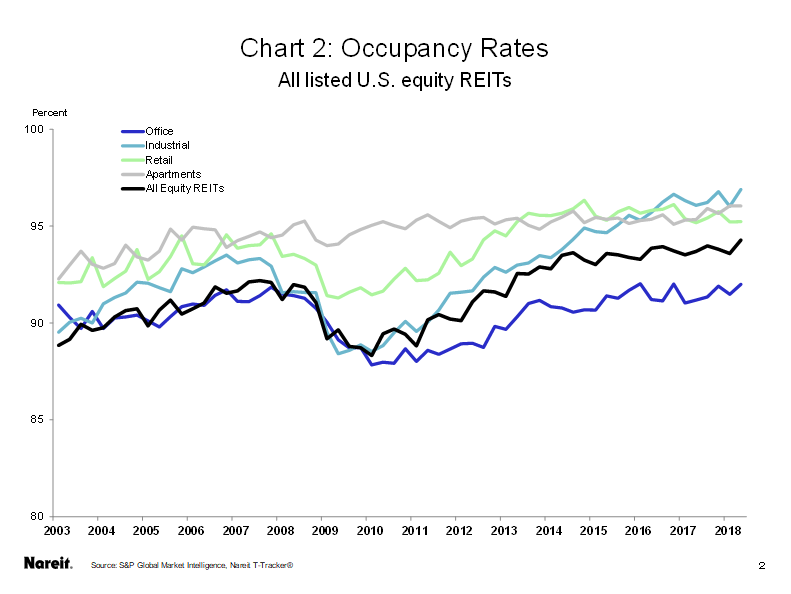 REITs are also well prepared for the uncertain financial environment ahead. Aggregate leverage ratios for the sector are near the lowest levels in twenty years or more, as REITs have employed a conservative financing strategy using large amounts of stable long-term equity capital to fund their portfolios. The sparing use of debt, combined with low interest rates, has brought interest expense as a share of net operating income to the lowest levels on record (chart 3). REITs have also locked in these low rates well into the future by lengthening the maturities of their debt, to a weighted average of over six years for the overall listed REIT sector, compared to less than five years a decade ago.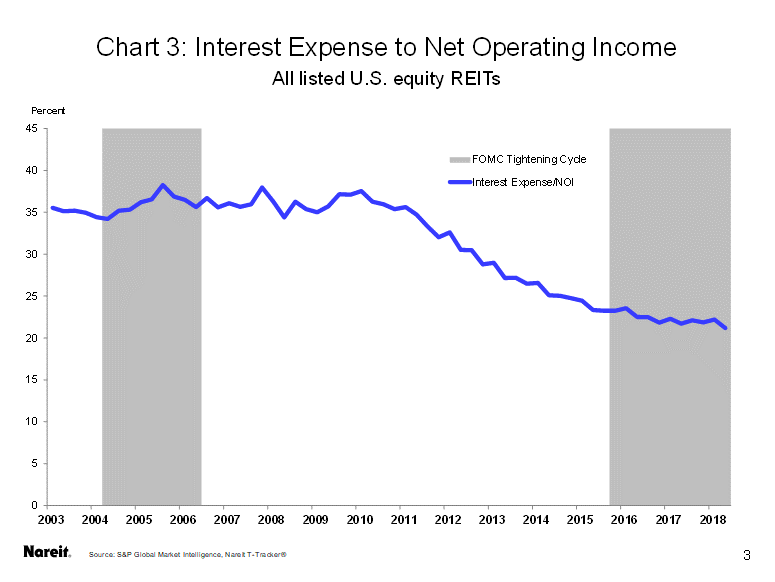 Get Nareit Market Commentary blog posts delivered straight to your inbox.
Subscribe