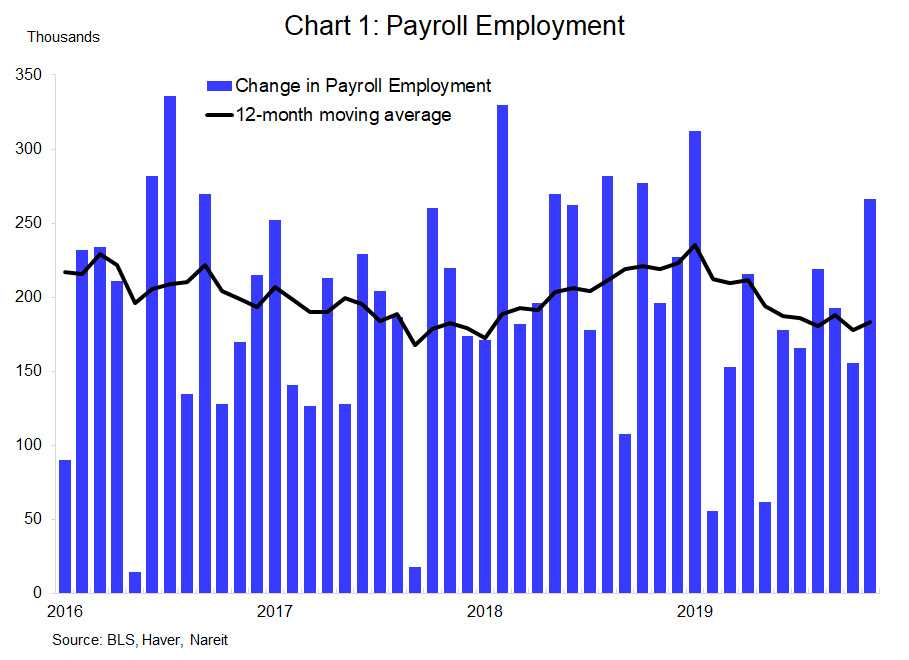 Labor markets firmed in November, with a 266,000 increase in nonfarm payroll employment, the largest gain since January. Details of the report show that labor markets continue to heal and still have some additional slack. For example, discouraged workers who have stopped looking for employment (and are not counted in the unemployment rate) continue to decline. Discouraged workers as a percent of the civilian labor force are in line with the level in December 2007, but well above the low point reached in December 2000.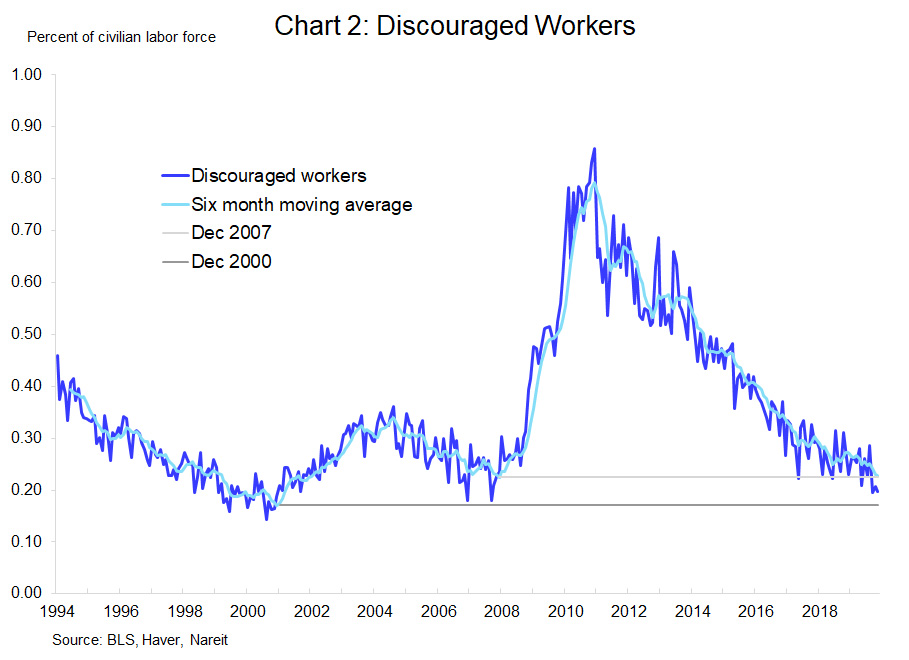 There is still slack in the labor force that will help the economy grow in the year ahead, and this robust report and strong job growth demonstrate that we are not in a "late cycle" world. 2020 is looking pretty good for the economy and real estate.
REITs tend to perform well when there is moderate economic growth and low vacancy rates. This year has been no exception, with REITs delivering a total stock market return of 27.9% through the first 11 months of the year. This is the best stock market performance for the sector since 2014.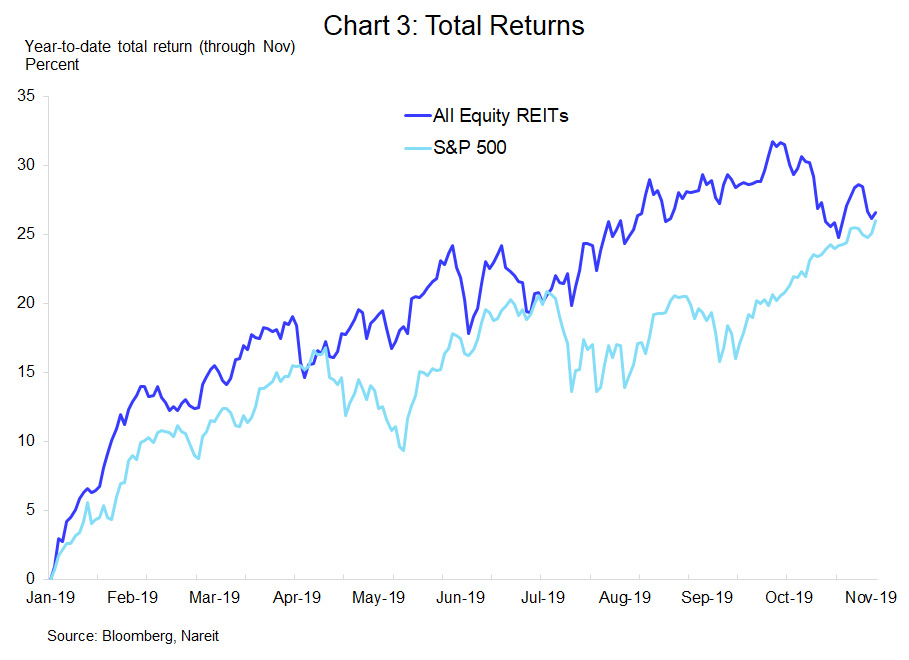 For more information, see Nareit's 2020 outlook for the economy, real estate and REITs.
Get Nareit Market Commentary blog posts delivered straight to your inbox.
Subscribe