REIT earnings were impacted by the COVID-19 crisis in the first quarter, with funds from operation (FFO) declining 9.0% from the prior quarter, to $15.0 billion, according to the Nareit T-Tracker®. The effects of the pandemic varied widely across the property sectors. FFO for the lodging/resorts sector declined 67.2% and accounted for half of the total decline in REIT earnings. FFO of regional malls experienced an 11.6% decline. Industrial REITs, on the other hand, saw earnings rise 21.7% from the prior quarter, and single family home REITs posted a 7.0% increase.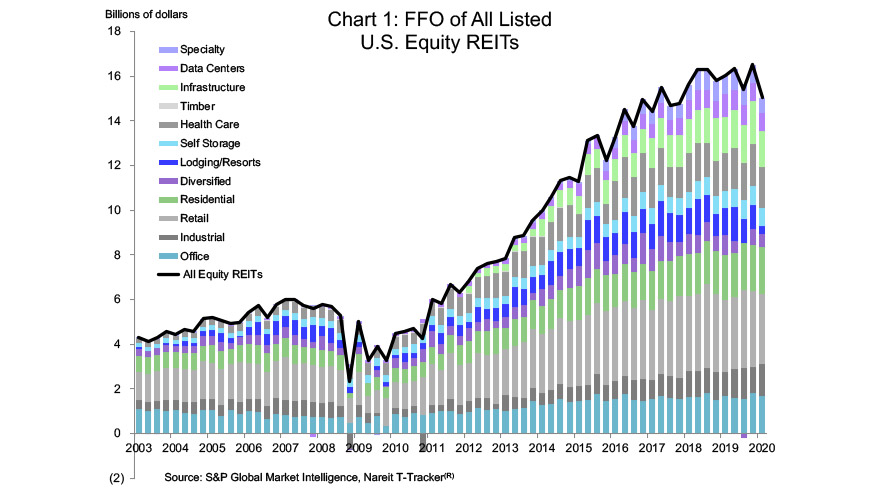 Social distancing measures and the related closures of many businesses intensified during the month of April, and second quarter results are likely to deteriorate further from the first quarter. REITs entered the crisis with a strong financial position, however, that is likely to help them weather the challenges ahead. REITs raised $440 billion in equity capital from 2009 through 2019, which helped reduce their leverage ratios ten full percentage points, from a peak of 58.3% in 2008 to 48.3% in 2017. Leverage has edged a bit higher since then, to 50.5% in the first quarter. REITs extended the average maturity of their debt, from less than 60 months in 2008 to 82 months in the first quarter. By relying less heavily on debt, and lengthening and staggering debt maturities, many REITs will face fewer pressures to refinance debt obligations during the current period.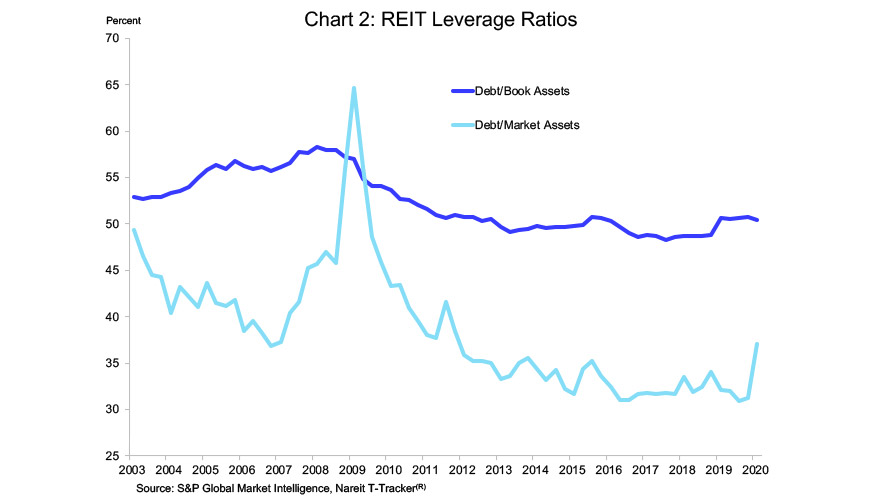 Operating performance has been maintained through the early phases of this crisis, in part because REITs generally hold higher quality properties with investment grade tenants. Occupancy rates remain high (chart 3), and the vast majority of tenants continue to make timely rent payments.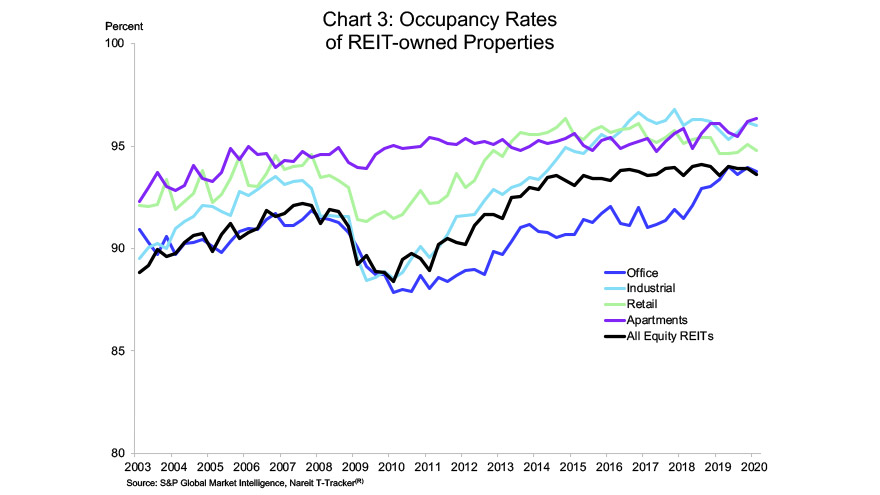 For downloadable data on REIT operating performance from 2000 through 2020:Q1, visit the T-Tracker.
Get Nareit Market Commentary blog posts delivered straight to your inbox.
Subscribe