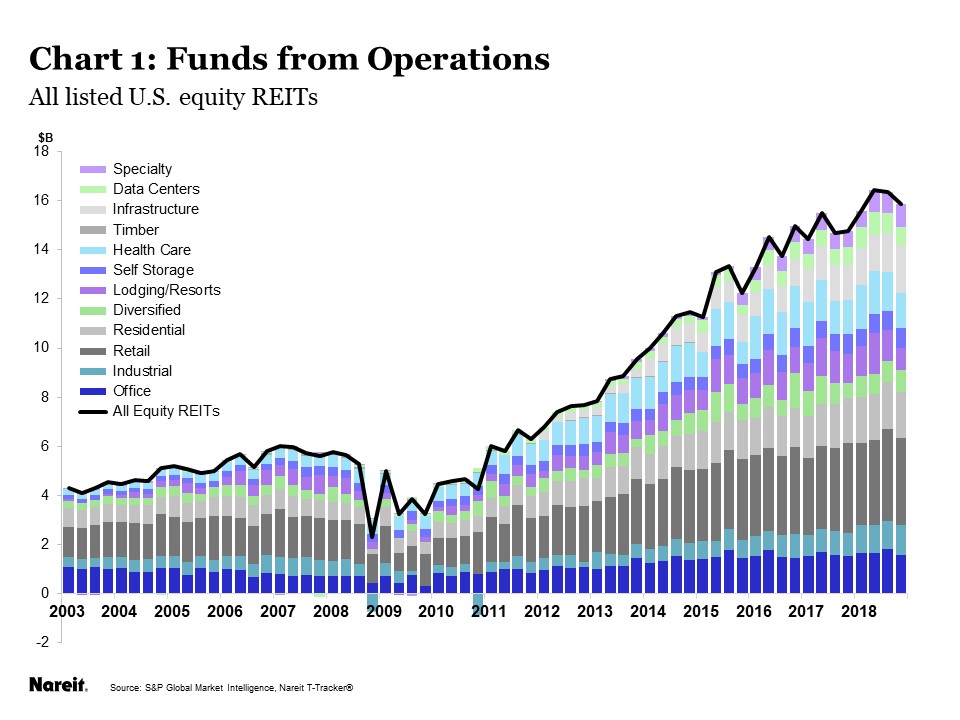 REIT earnings slowed a bit in late 2018, according to the Nareit T-Tracker®, which showed funds from operations (FFO) of all listed equity REITs of $15.9 billion. Fourth-quarter FFO was 7.4 percent higher than one year earlier, a slight deceleration from recent trends. Complete data for the Nareit T-Tracker, including spreadsheets and charts, are available here.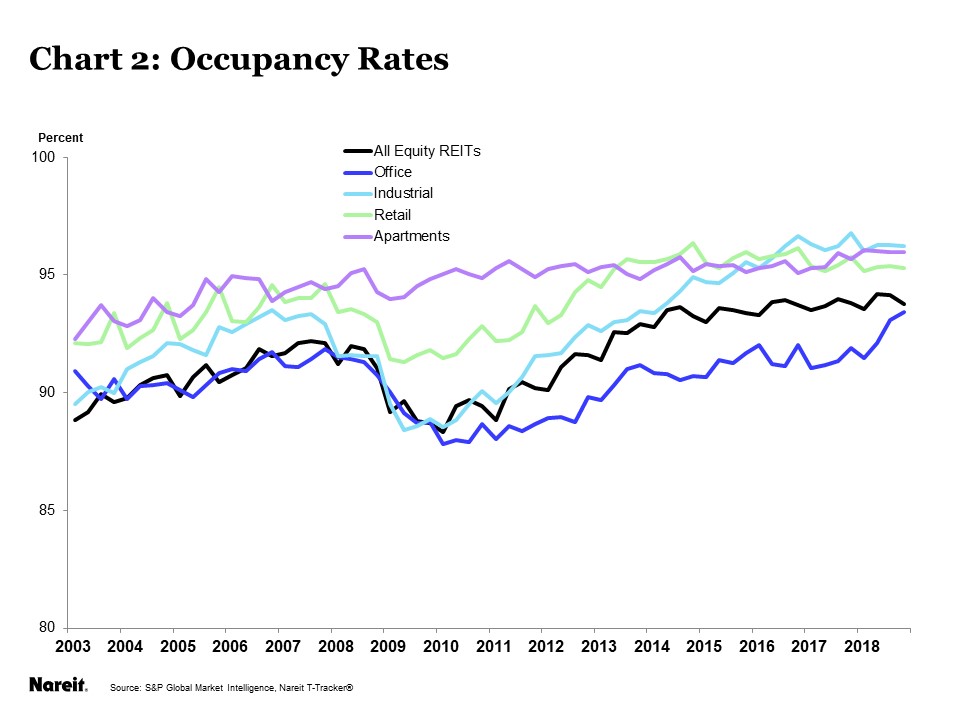 Underlying fundamentals for the sector remained firm in the fourth quarter. Occupancy rates of properties owned by REITs remained near the record high they set in the prior quarter, reflecting strong demand for leased space in the markets where REITs operate.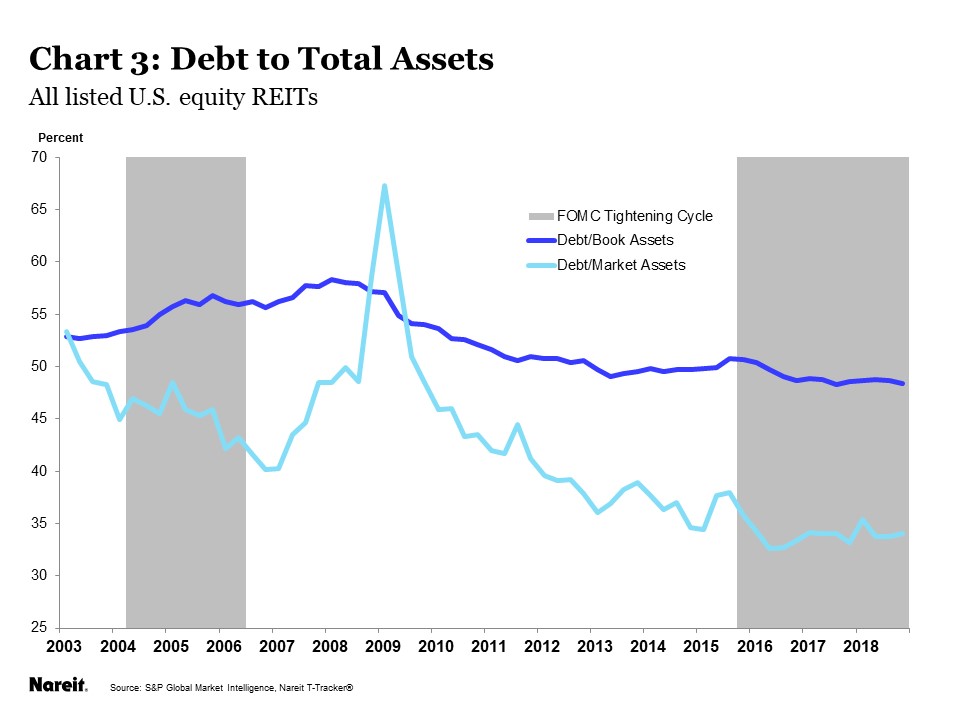 REITs maintained the solid balance sheet positions that leave them well-prepared for the interest rate environment ahead. Aggregate REIT leverage ratios are significantly lower than they were a decade ago, as REITs have relied heavily on permanent equity capital to fund their property holdings, making sparing use of debt.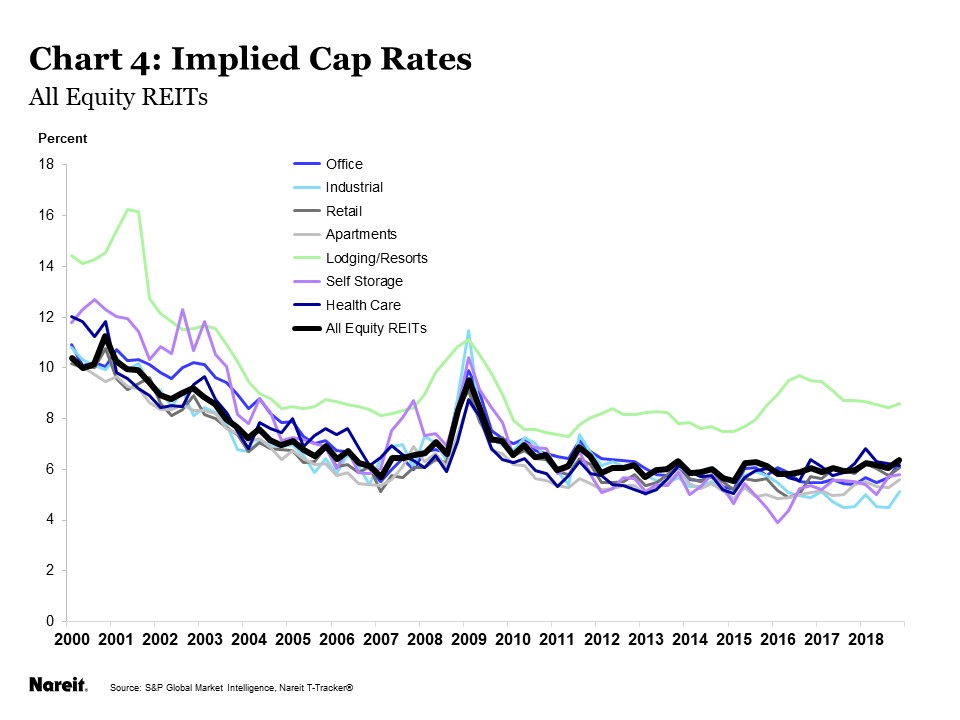 The 2018:Q4 edition of the T-Tracker introduces several new series on the listed REIT sector, including total property holdings, dividend payout rates and implied cap rates.
Get Nareit Market Commentary blog posts delivered straight to your inbox.
Subscribe