REITs delivered solid gains in operating results in 2015:Q4. Funds From Operations (FFO) of All Listed U.S. Equity REITs rose nearly 10% from a year ago, to $12.2 billion, and Net Operating Income (NOI) increased 13.2% over this period. Dividends paid by All Listed U.S. Equity REITs and Mortgage REITs increased 5.1% over 2014:Q4. Total dividends paid for the year as a whole increased to nearly $45 billion.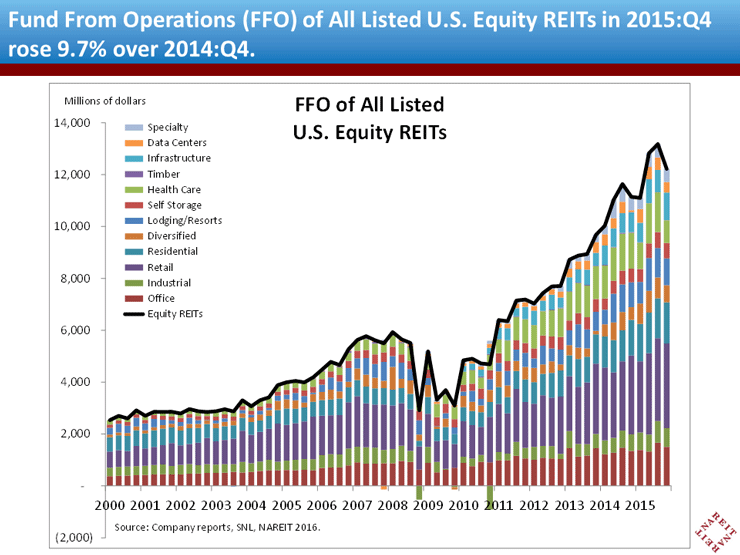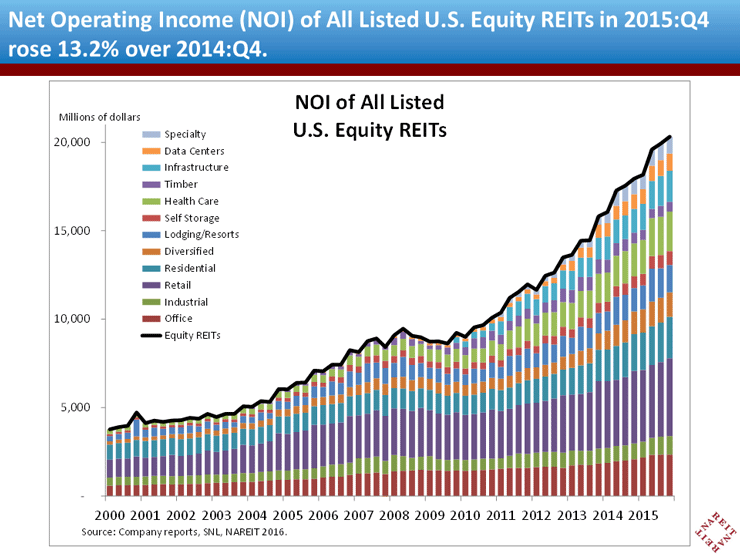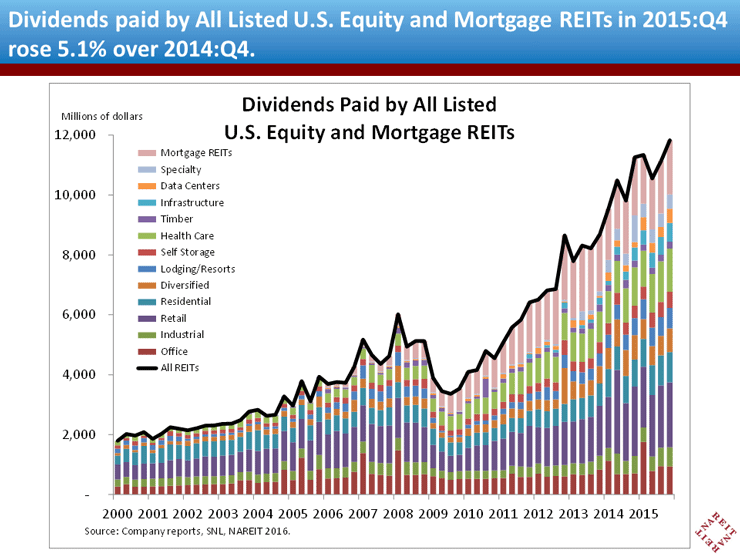 These results underscore the favorable economic fundamentals for REITs and commercial real estate, even in the face of weaknesses in some other sectors of the U.S. economy. While developers break ground on new projects across the country, demand for commercial space continues to outpace this new construction. The result has been rising occupancy and rent growth across nearly all property sectors. Same-store NOI of REITs rose 4.1% in the fourth quarter over a year ago.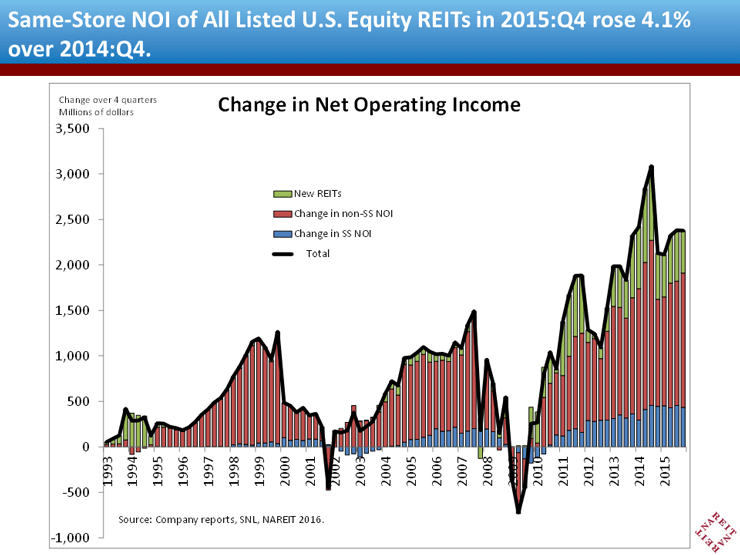 For more information on fourth quarter operating performance of listed REITs (including tables, charts and spreadsheets to download FFO, NOI and dividends paid by all listed REITs and detail on major sectors), visit our T-Tracker page.
Get Nareit Market Commentary blog posts delivered straight to your inbox.
Subscribe