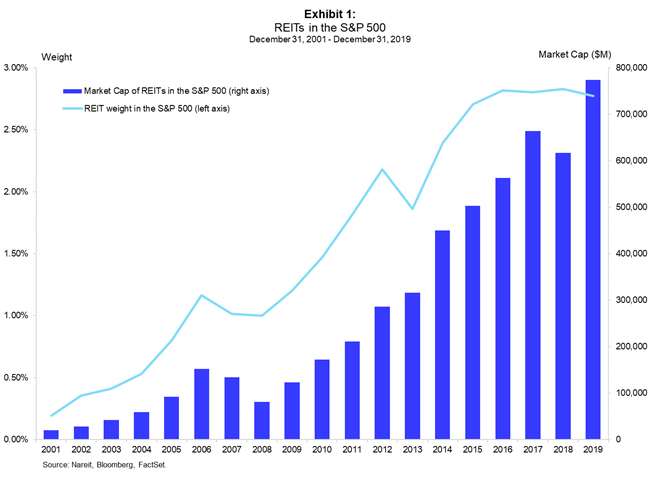 REITs were first deemed eligible for inclusion in the S&P 500 in October 2001. Since 2001 the representation of REITs in the S&P 500 has grown from .2% to 2.8% as of December 31, 2019 (see Exhibit 1). During this time the market value of the constituent REITs grew from $20 billion to $773 billion. This growth has been fueled in part by newer adoptees of the REIT model, with $294 billion of this market cap represented by Infrastructure, Data Centers, Specialty, and Timberland REITs. For a comparison of how the Real Estate sector compares to other GICS sectors in the S&P 500, see Exhibit 2.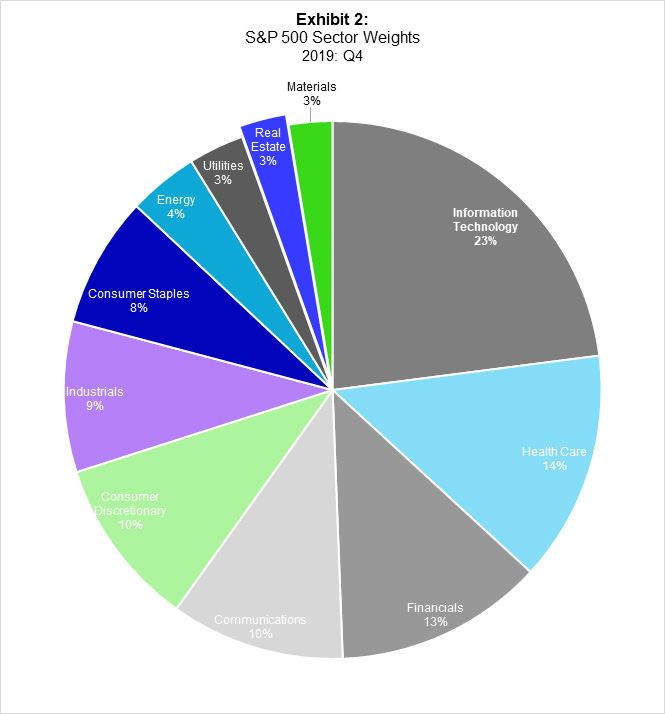 REIT constituents of the S&P equity indexes are updated monthly and can be found in REITWatch.
This post has been updated with data through Dec. 31, 2019.
Get Nareit Market Commentary blog posts delivered straight to your inbox.
Subscribe