Equity REITs posted robust earnings in the second quarter, according to the NAREIT T-Tracker®, with total FFO of all listed equity REITs increasing 7.1 percent, representing a 10.3 percent gain from the same quarter one year ago. Nearly all major property sectors reported solid increases. This steady growth of earnings is translating into equally strong dividend payments. Total distributions to investors by listed Equity REITs and listed Mortgage REITs rose 13.6 percent over one year ago, to $12.0 billion.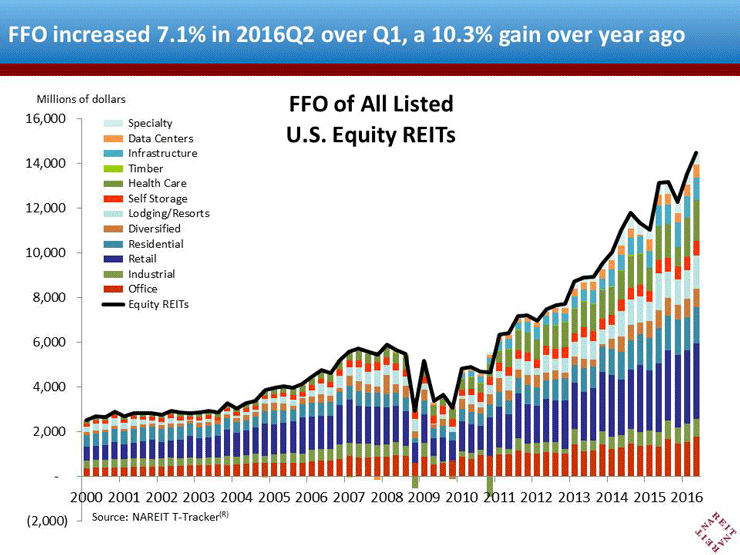 Sound property sector fundamentals underpin this favorable operating performance. Overall occupancy rates of properties owned by listed Equity REITs reached a record high of 93.7 percent in the second quarter, some 60 basis points above the prior quarter and 20 basis points above the previous high reached one year ago. With net absorption continuing to outpace new supply across most property types, market conditions are likely to tighten further over the remainder of this year and next.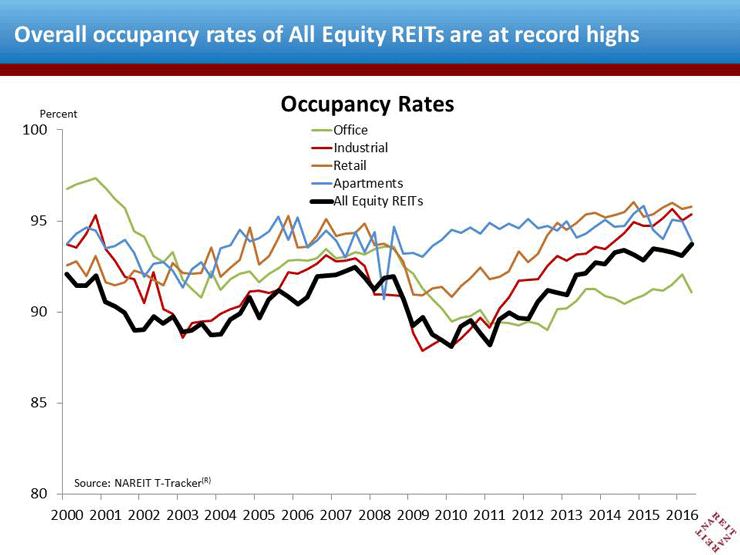 These firm market fundamentals pave the way for steady increases in same store NOI (SSNOI). Growth of SSNOI decelerated a bit in the second quarter from an elevated pace in Q1, rising 4.3 percent over the same quarter of last year. The quarter-to-quarter wiggles, though, are less important than the sustained increases in SSNOI, which has continued a general upward trend since 2012.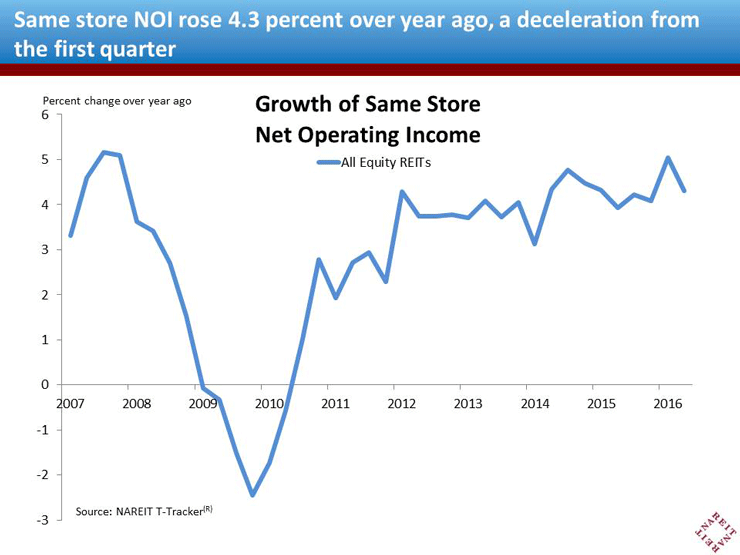 For more information on operating performance by listed Equity REITs and Mortgage REITs, see the NAREIT T-Tracker. All data are downloadable in spreadsheets.
Get Nareit Market Commentary blog posts delivered straight to your inbox.
Subscribe