REITs extended their rally in June, with the FTSE Nareit All Equity REIT index posting a total return of 4.2 percent. This was the fourth consecutive monthly gain for the sector, and recent increases put REIT total returns into positive territory for the year.
REITs have outperformed the S&P 500 in recent months, with a cumulative total return of 14.6 percent since their low point in early February, more than double the 6.2 percent increase for the S&P 500 over this period. This represents a turnaround from last year and early 2018, when REITs had lagged the broader market.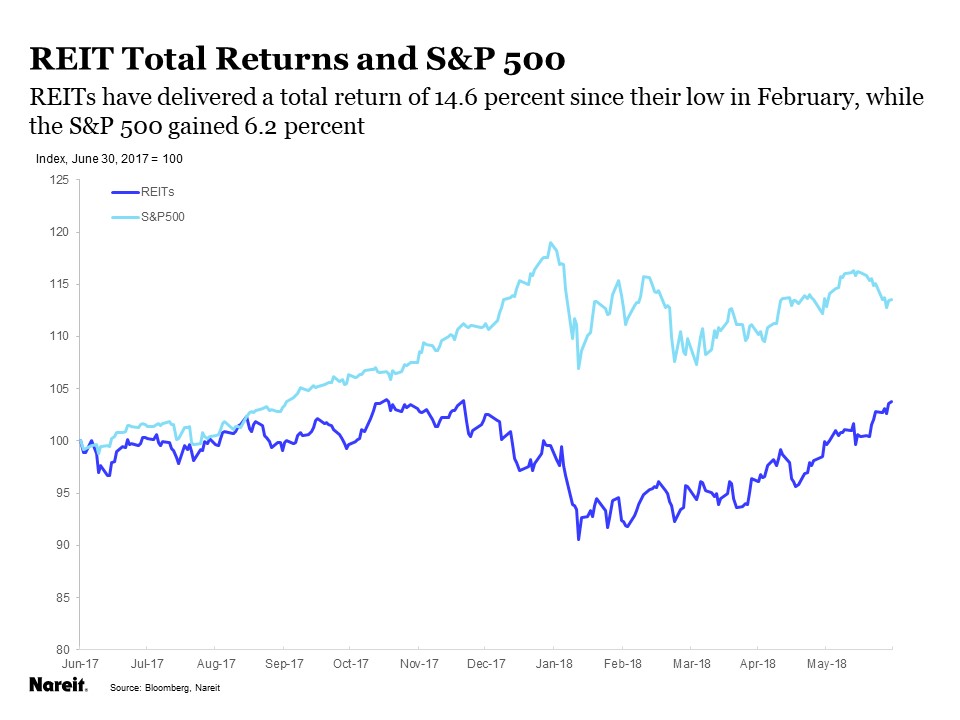 Interest rates have exerted a heavy influence on share prices of REITs for the past few years, especially with the Fed's interest rate increases in the spotlight. The impact of rising rates was pronounced in the second half of last year, as REITs declined while the broader market rose. The performance gap between total returns on REITs and on the S&P 500 corresponded closely to the increases in long-term interest rates.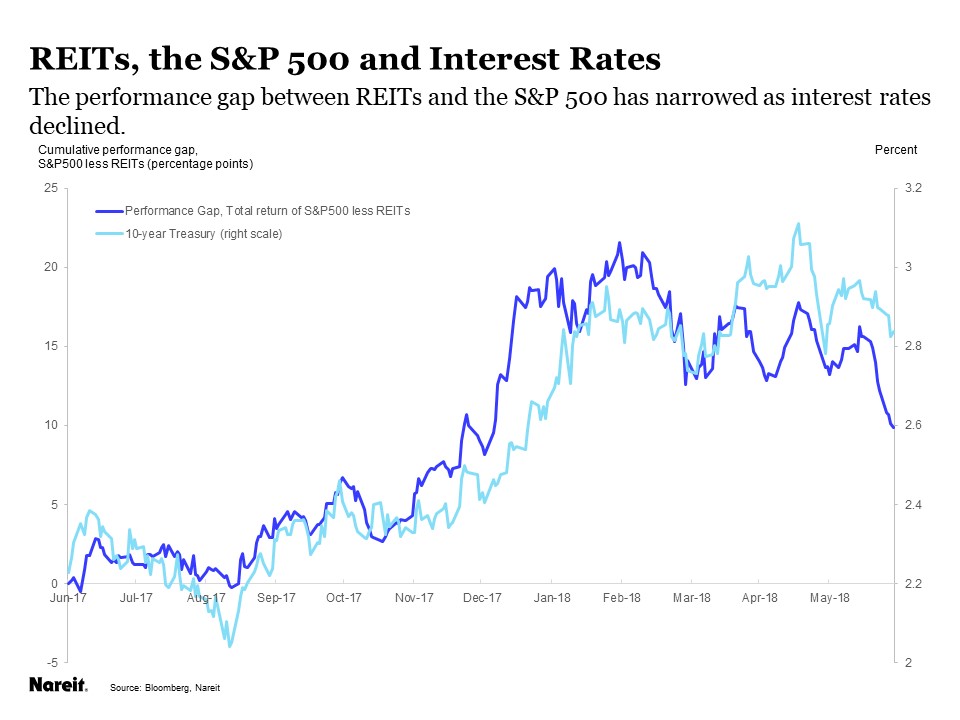 The REIT market has benefited this spring, however, as falling interest rates provided the boost that fueled the REIT rally. REIT outperformance has been noteworthy since mid-May, which, not coincidentally, marked the peak for rates on the 10-year Treasury note, at 3.11 percent. Since then interest rates have declined 25 bps, and REITs gains accelerated. REITs cut the performance gap to the S&P 500 by more than half over this period.
The sensitivity to interest rates that REITs have exhibited recently has puzzled many observers, ourselves included, as REIT operating performance is not, in fact, particularly tied to interest rates. Indeed, REITs have raised significant amounts of equity capital and made sparing use of debt, which has resulted in the lowest aggregate leverage ratio in more than 20 years (see REIT Exposures to Interest Rates at an All-Time Low). REITs have continued to post increases in earnings even as interest rates moved higher (For information on operating performance of REITs, see the Nareit T-Tracker®).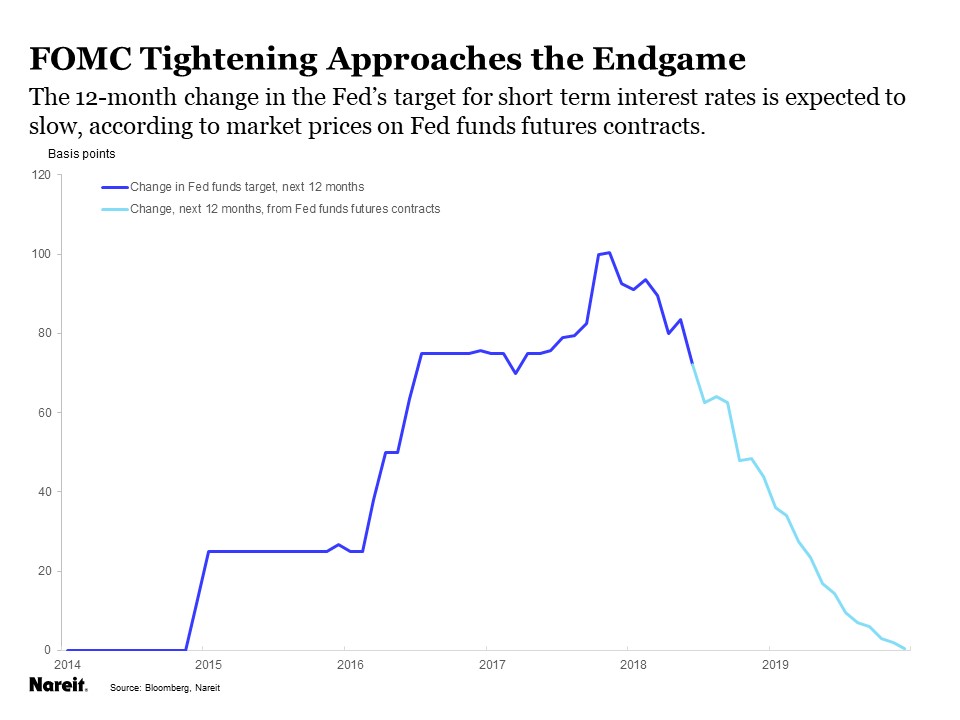 The debate about interest rates is likely to shift over the year ahead, as the Federal Reserve brings its target for short-term interest rates closer to its long-term goal. Indeed, the most rapid period of Fed tightening may be behind us, as the increases over the past year of nearly a full percentage point turn to smaller rate increases in the year ahead. Market prices on Fed funds futures contracts expect increases to taper in 2019 as the Fed approaches its endgame. Greater certainty about future interest rates may set the stage for further outperformance by REITs.
Get Nareit Market Commentary blog posts delivered straight to your inbox.
Subscribe