Total FFO of all listed U.S. equity REITs rose 3.2 percent to $15.1 billion in the fourth quarter of 2017, according to the Nareit T-Tracker®.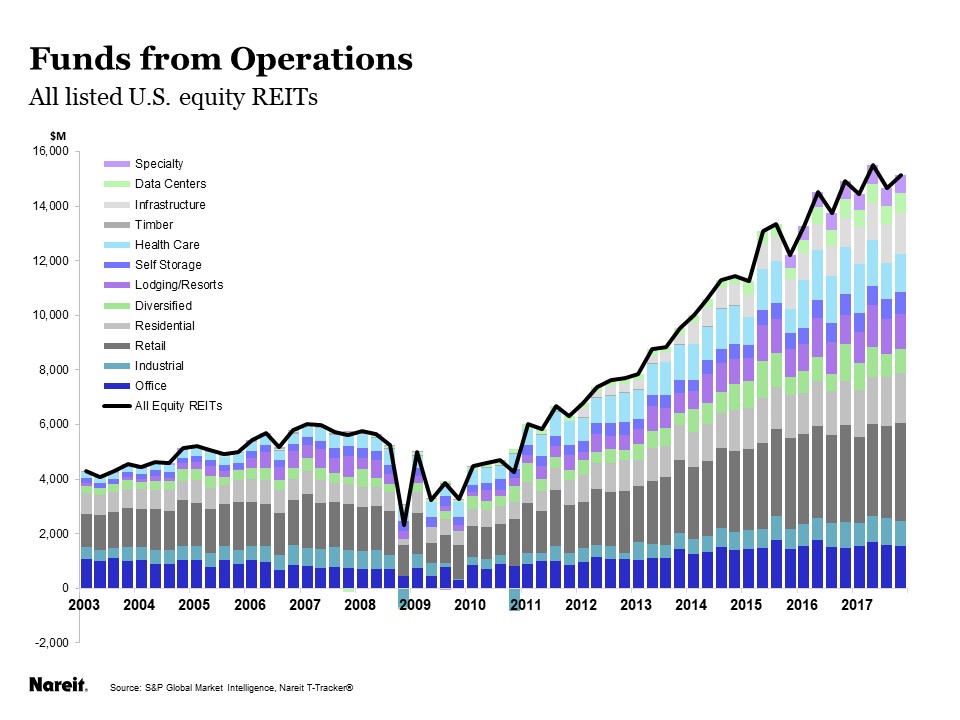 Growth of FFO and same store NOI have both slowed a bit in recent quarters, reflecting a deceleration in rent growth in commercial real estate markets.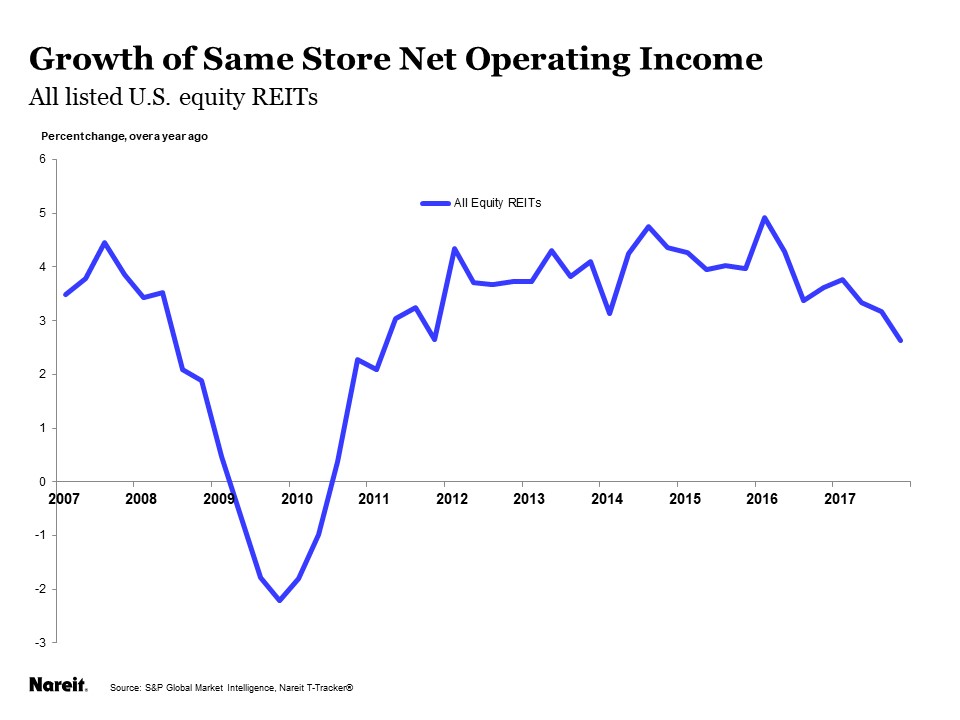 Fundamentals for the REIT industry, however, remain sound. For example, occupancy rates of REIT-owned properties continued to rise in the fourth quarter, as steady growth of demand helps fill the new construction being completed.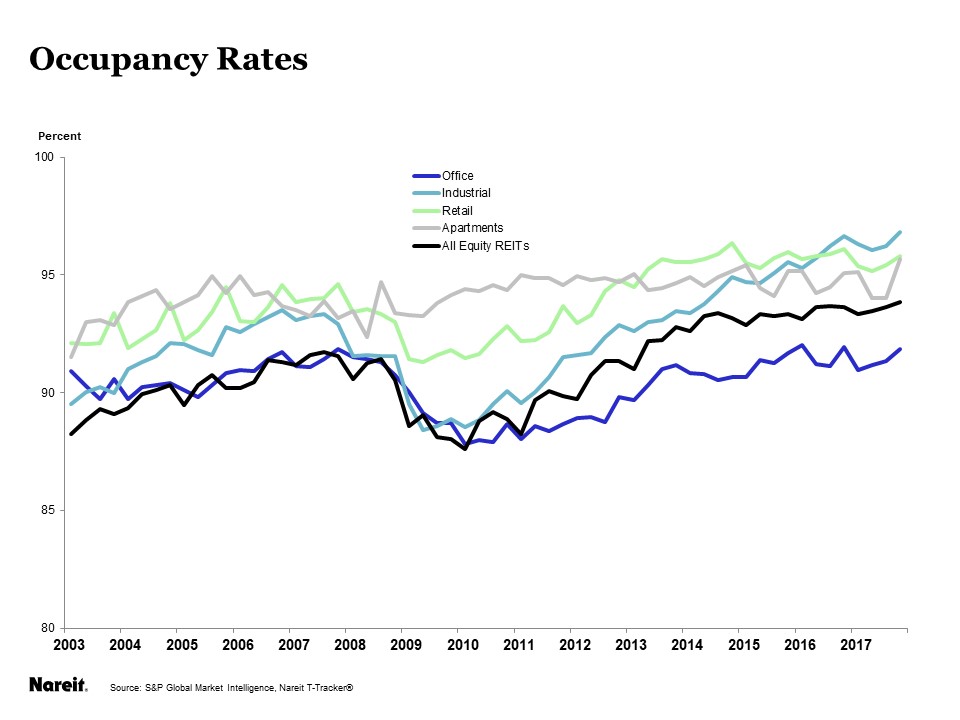 In addition to data on earnings and operating performance, the T-Tracker includes information on REIT leverage, interest expense and exposure to rising interest rates. Leverage (on either a debt-to-book assets or debt-to-market assets basis) is at or near record lows, as REITs have relied on equity capital as well as moderate amounts of debt to finance their property portfolios.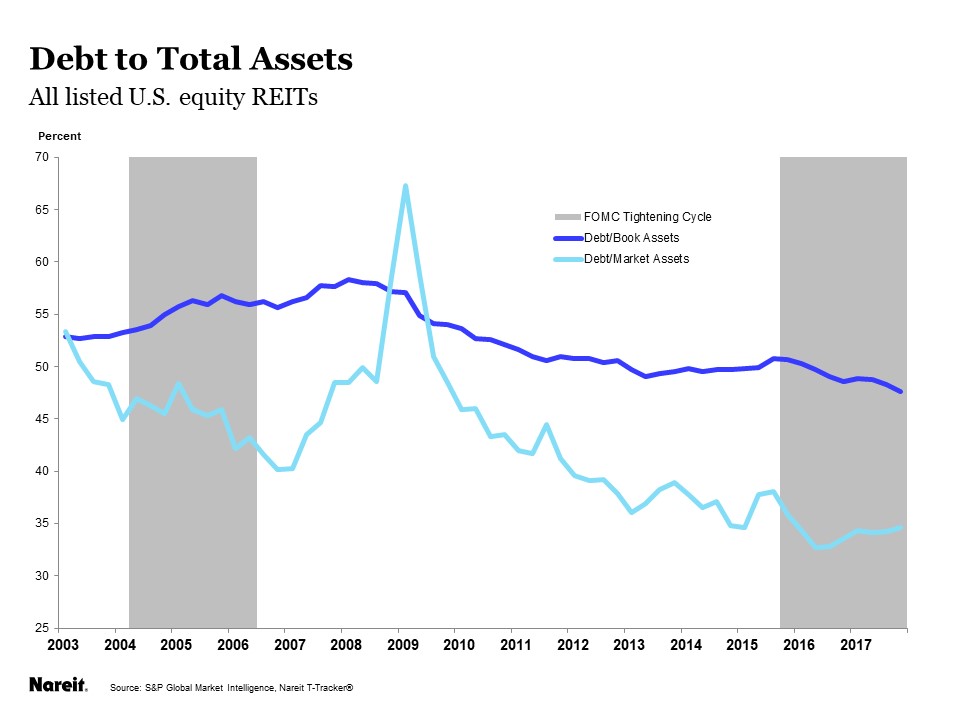 Low leverage, together with low interest rates, have allowed REITs to trim interest expense as a share of NOI. REITs have also extended the maturity of their debt to 75 months, locking in the recent low rates and reducing their exposures to higher interest rates in the months ahead.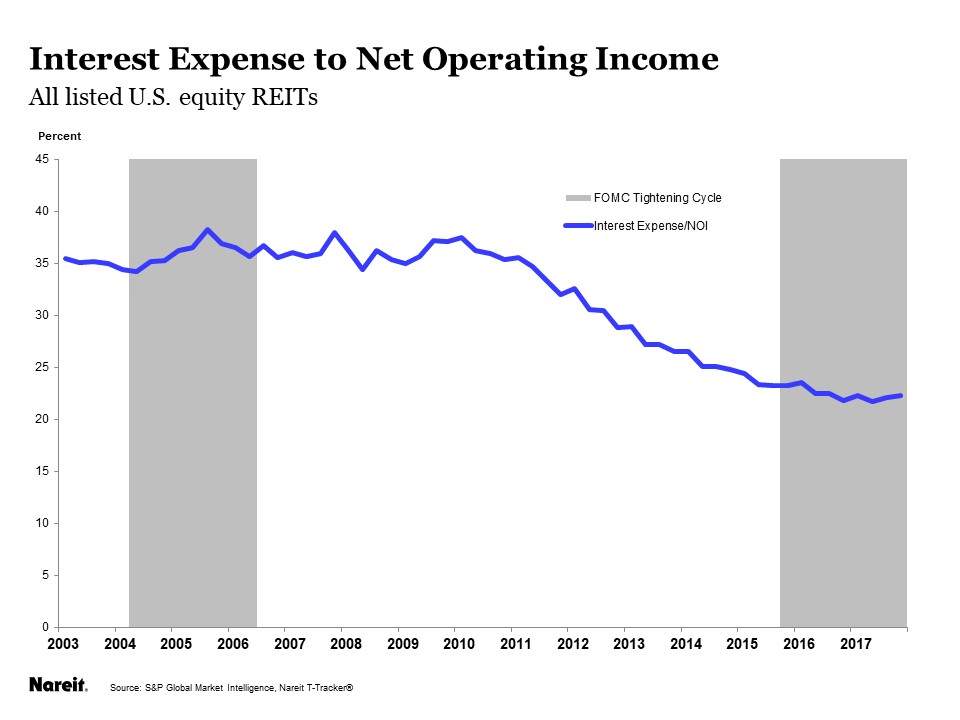 Get Nareit Market Commentary blog posts delivered straight to your inbox.
Subscribe