REITs reported a total of $15.8 billion in funds from operations (FFO) in the third quarter, according to the Nareit T-Tracker. Industry FFO was 3.5% lower than in Q2, largely due to a significant charge to settle outstanding litigation by a one REIT. Total FFO excluding this charge would have been 1.2% higher than Q2 at $16.6 billion.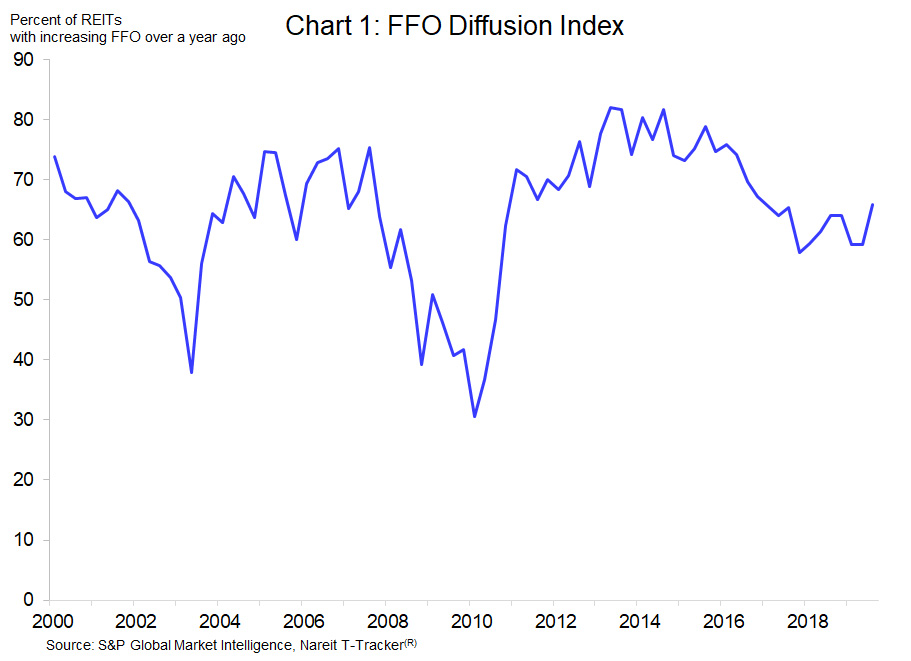 Earnings growth broadened across the REIT sector in the third quarter, with 65.9% of REITs reporting higher FFO than one year ago. This was the highest proportion of REITs with rising earnings since 2016:Q4.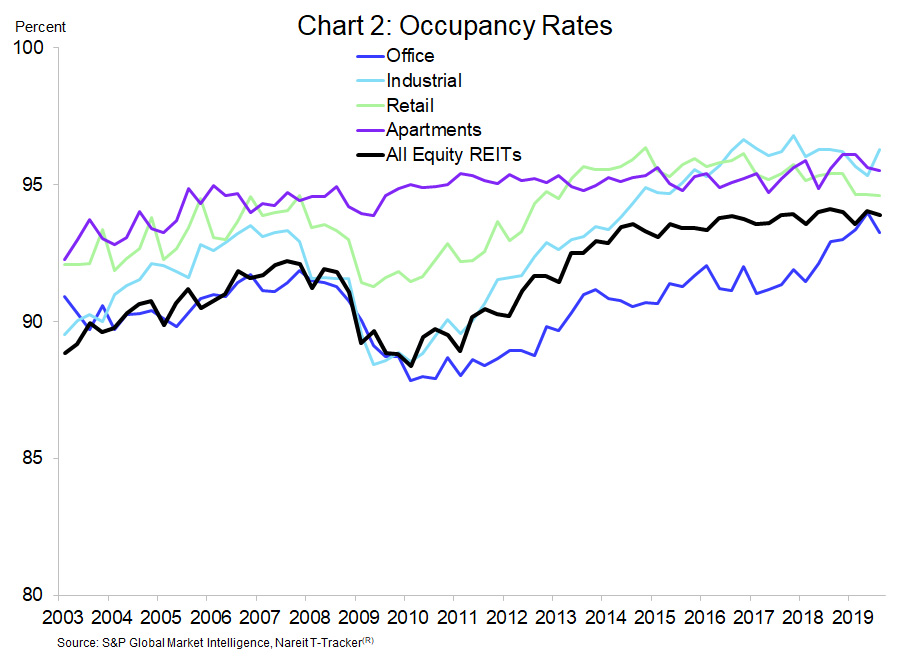 There has been strong demand for space at REIT-owned properties. Occupancy rates edged down 10 bps from the prior quarter and remain close to their record highs.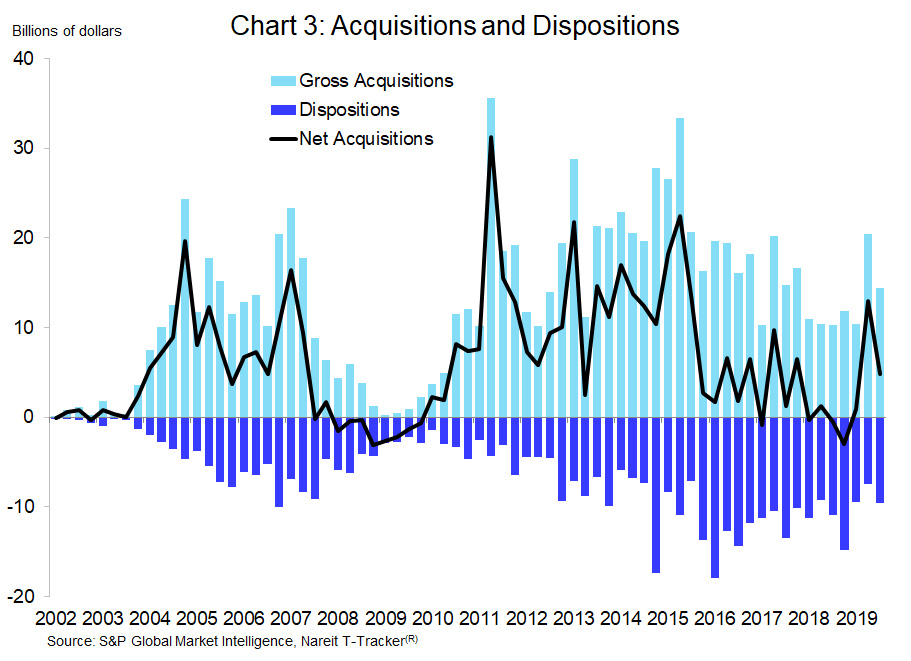 Net acquisitions have rebounded this year as higher stock prices and a price premium to NAV have reduced REITs' cost of capital. Net acquisitions totaled $4.9 billion in the third quarter, and the total year-to-date of $18.8 billion is the highest since 2015.
For more information on REIT operating performance, as well as full tables and charts available for download, see the T-Tracker.
Get Nareit Market Commentary blog posts delivered straight to your inbox.
Subscribe